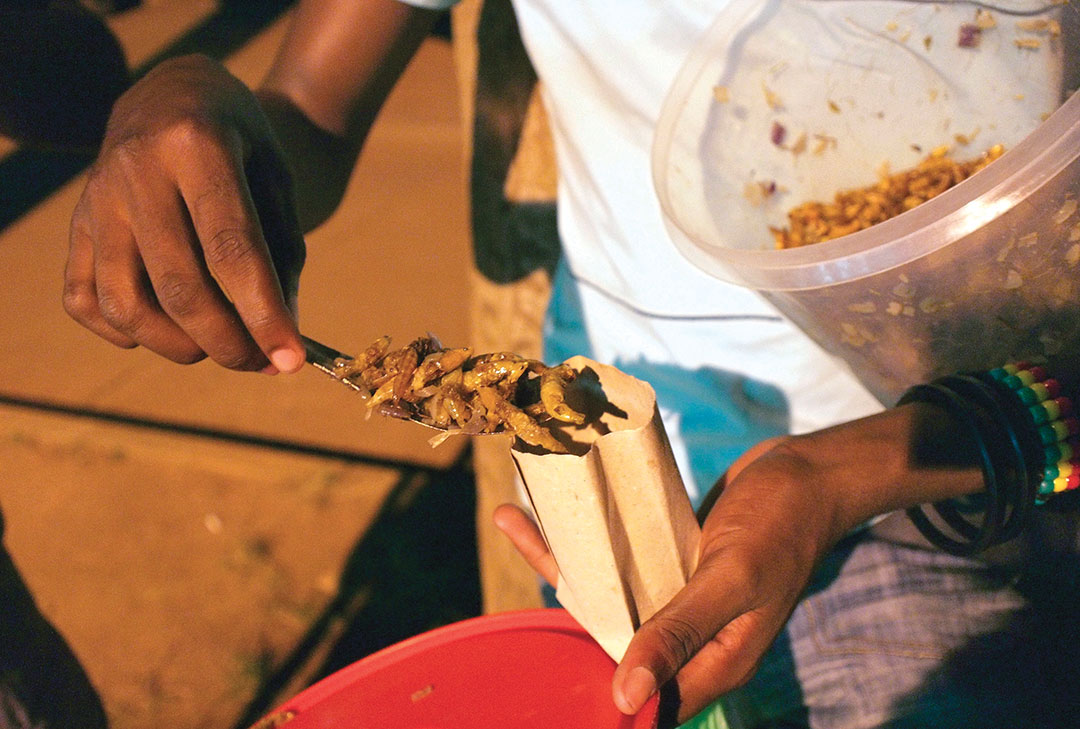 Reading Time:
2
minutes
BBC NEWS AT BBC.CO.UK/NEWS
In Uganda's grasshopper season, the insects are seen as a nutritious delicacy — either boiled or deep-fried. They are so popular that some people are worried about declining harvests.
"When the season starts, we watch the cycle of the moon and prepare. [They tend to come out at full moon]. We also keep hoping for rain," said Quraish Katongole, one of Uganda's most experienced grasshopper trappers. "The larger numbers appear when it has rained." 
His workers set up barrels at a trapping site near Masaka town. As it grows darker, the slim-bodied insects swarm around the lights. The trappers burn fresh grass, and the rising smoke makes the insects dizzy. The grasshoppers smash against iron sheets and fall into the drums. 
During rush hour in the capital, Kampala, young people weave through traffic selling boiled or deep-fried ready-to-eat grasshoppers to commuters. A tablespoonful costs 1,000 Ugandan shillings (27 cents).
Ugandans are among more than 2 billion people worldwide who eat different species of insects. A 2013 United Nations Food and Agriculture Organization report urged others to consider adding them to their diet, saying that this could boost nutrition and food supplies.
But in Uganda, the number of grasshoppers could be falling as feeding and breeding habitats around Lake Victoria shrink.
Evidence from the night's work supports that. The young men empty the drums and manage to fill just two sacks. "There was a time when I would catch 20 to 25 sacks a night," Katongole said.
Ugandan scientists are trying to understand more about the grasshopper life cycle to see if they can be harvested in a more sustainable way. Professor Phillip Nyeko said that, apart from loss of habitat, aggressive harvesting presents another threat.
"They do not swarm to be eaten; they swarm to feed and breed. But when you put up lights and collect them in the thousands, you're upsetting their life cycle," Nyeko said.