MAJ. RYAN McCAUGHAN 
In 1910, in the American town of Gulfport, Mississippi, a young boy named John Robinson witnessed a seaplane landing in a bay near his home. As the boy saw the pilot perform an array of aerial acrobatics for the onlookers, he felt the course of his life alter.
Robinson made it his mission to learn to fly. His mother explained that this was not a common goal for an African-American boy in the early 20th century. That only made him more resolved.
Robinson demonstrated tremendous acumen for machines and eventually earned a place at the prestigious Tuskegee Institute, a college for black Americans, to get a degree in automotive mechanics. Undaunted by challenges he faced due to prejudice, he moved to Chicago and applied to the Curtiss-Wright School of Aviation, believing that opinions regarding a black pilot might be more liberal in the American North.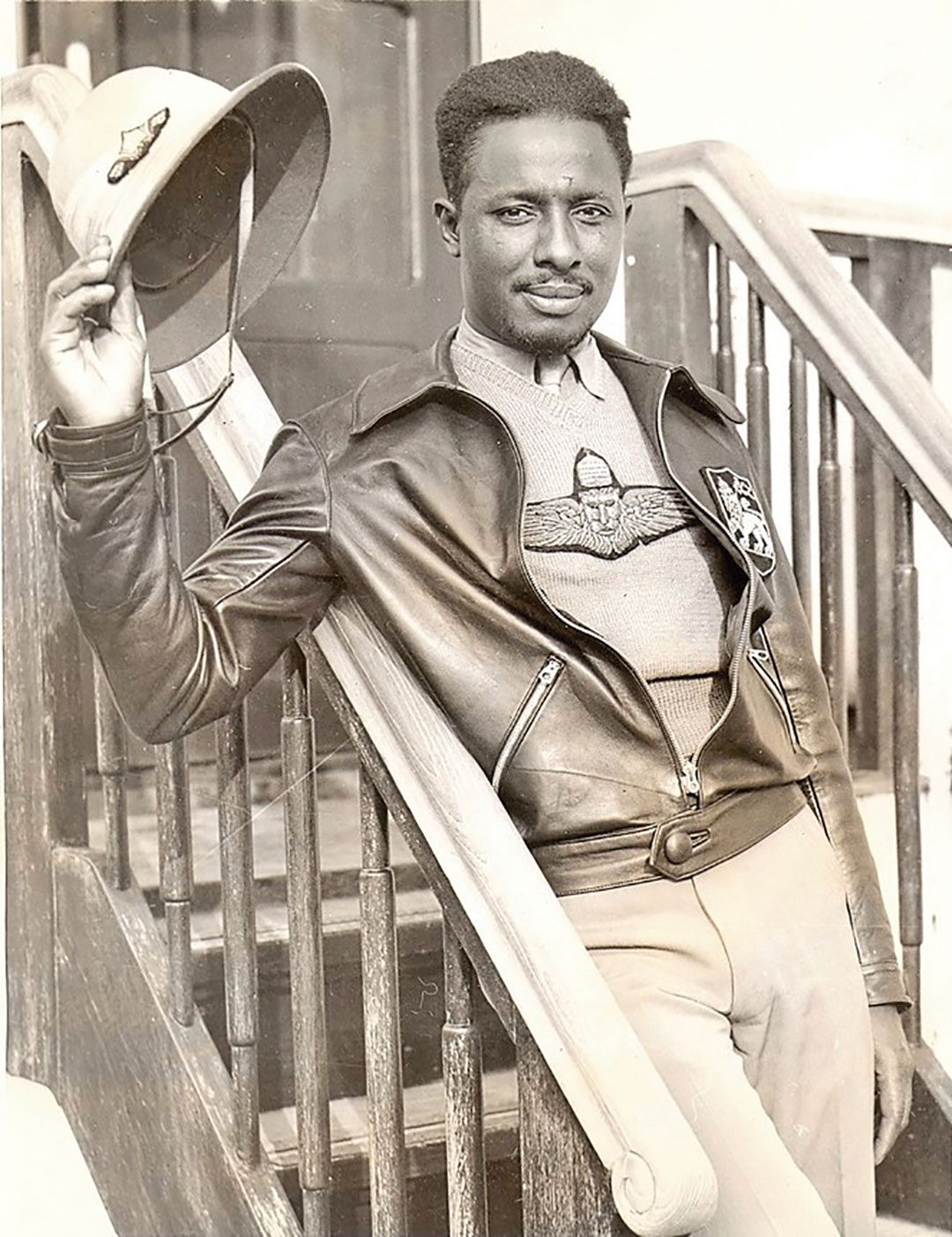 He was wrong. Repeatedly denied, he took a job at the school as a weekend janitor. A professor named Bill Henderson noticed Robinson's interest and became his mentor. Robinson eventually became the school's first black student. Robinson became associated with like-minded, black aviation enthusiasts and formed the Aero-Study Group.
After earning his wings, along with ally Cornelius Coffey, Robinson went on to organize the Challenger Air Pilots Association for African-Americans wanting to fly. He also opened the John Robinson School of Aviation in Robbins, Illinois. Perhaps his most famous contribution to the history of American aviation was persuading his alma mater, the Tuskegee Institute, to open a school of aviation for African-Americans, which eventually would train the famed Tuskegee Airmen of World War II. For this reason, John Robinson often is referred to as "The Father of the Tuskegee Airmen."
In 1935, frustrated by the lack of opportunities for black aviators in America and driven to support the last bastion of uncolonized Africa, Robinson declared his intent to volunteer to defend Ethiopia in its ongoing conflict with Italy. Emperor Haile Selassie, desperate for support against the powerful Italian military, offered Robinson a commission. Robinson accepted and traveled to Ethiopia where, as now-Col. John Robinson, he found an air force composed primarily of small, wooden, weaponless aircraft.  
Robinson led the Ethiopian Air Force in an ultimately impossible war against a European invasion. He flew resupply, intelligence and emergency medical missions, managing to elude a superior adversary. During this time, he became known as "The Brown Condor of Ethiopia." He returned to the United States in 1936.
After World War II, Robinson returned to the liberated Ethiopia. With a more willing international partner in Sweden, Selassie turned over command of the ETAF to that nation, and Robinson established a flying school near the capital. His school supplied the initial pilots to the newly established Ethiopian Airlines, one of Africa's commercial aviation giants today.
Robinson died in an aircraft crash in Addis Ababa in March 1954. He was 50.
U.S. Air Force Maj. Ryan McCaughan is a student at U.S. Air Force Air Command and Staff College at Maxwell Air Force Base, Alabama. Previously he was deputy chief of the Office of Security Cooperation at the U.S. Embassy, Addis Ababa.