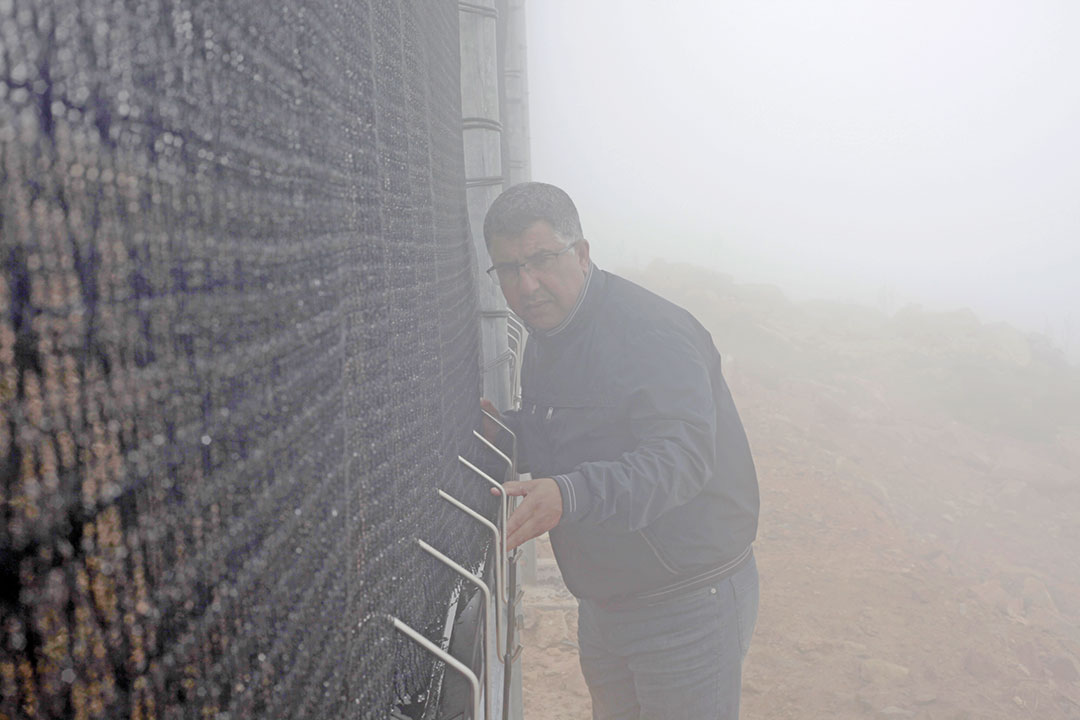 Fog Catchers Conjure Water Out of Moroccan Mist
Reading Time:
2
minutes
THOMSON REUTERS FOUNDATION
Growing up on Mount Boutmezguida in southwest Morocco, Khadija Ghouate never imagined that fog would change her life. Every day Ghouate and other women would walk 5 kilometers to fetch water from open wells. Overuse and drought made getting water more difficult.
But a mathematician whose family came from the area had an idea: using fog to make water.
Now Ghouate's village is connected to the world's largest fog collection project. "You always had to go to the wells — always be there, mornings, evenings," Ghouate said. "But now water has arrived in our house. I like fog a lot."
Moroccan nongovernmental organization Dar Si Hmad founded the project in 2015. It was the brainchild of mathematician and businessman Aissa Derhem, whose parents were from Mount Boutmezguida, where the slopes are covered in mist about 130 days a year.
Derhem learned about one of the world's first projects in Chile while living in Canada in the 1980s. Years later he realized the Moroccan location, at the edge of the Sahara and 35 kilometers from the Atlantic Ocean, was perfect for fog.
Mist accumulates in coastal areas where a cold sea current, an anticyclone wind pattern and a land obstacle combine. "When the seawater evaporates, the anticyclone … stops it from becoming rain, and when it hits the mountain, that's where it can be gathered," Derhem said. "If we look at the planet, we see this happening in all tropical regions."
Fog collection projects have spread to countries such as Eritrea, Ghana, Guatemala, Nepal and the United States. In Morocco, Dar Si Hmad has built a system of nets stretching 870 square meters, about the size of 4½ tennis courts.
These nets are hung between two poles. Wind pushes fog through the mesh, trapping water droplets that condense and fall into a container. Pipes connect the water to reservoirs.
The project reaches about 140 families in 14 villages. A second set of nets is being built.