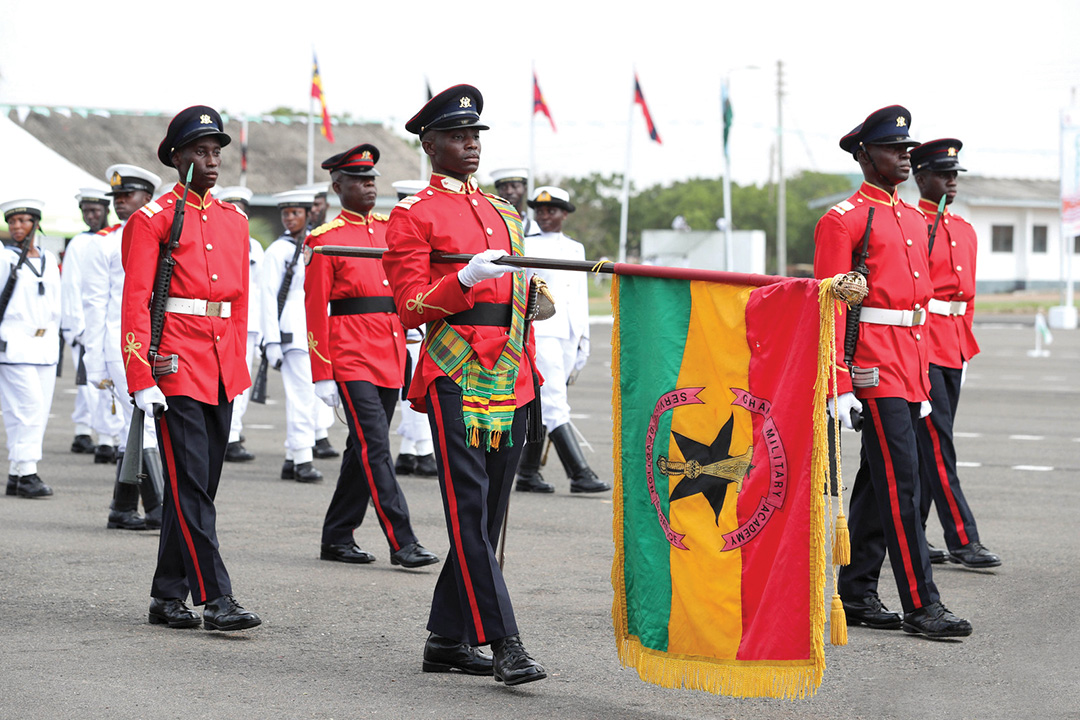 Reading Time:
3
minutes
It is important that our new graduates remain conscious of their responsibilities toward the people of the nation whose security you will be charged to protect. As you enjoy the euphoria that surrounds your achievements on this memorable occasion, do not forget that a responsibility has been thrust on your shoulders. Your commission into the Armed Forces is the beginning of your careers as professional officers and leaders. And you are expected to exhibit exemplary conduct. You must at all times discharge your duties professionally and diligently.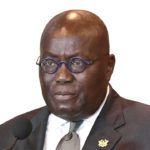 You are to safeguard and protect the territorial integrity of the nation and its citizens and not use your position to antagonize the very citizens whose sacrifices have made your training possible. Indeed, you owe a duty to the nation toward ensuring its peace, stability and development.
We live in a constitutional democracy, which has taken the blood and sacrifices of several generations of Ghanaian patriots to establish. It has become the standard-bearer and beacon for democratic engagement on the African continent, receiving worldwide acclaim for its progress. All of us — political leaders, religious leaders, civil society leaders, military leaders — are first and foremost citizens of this democratic state. And our first and paramount duty is to uphold the teachings of its constitution. That way, we safeguard the blessings of liberty and the prospects of orderly government for our and future generations.
Officer cadets: Being equipped with the fundamentals of functional leadership, you have also been imbued with the requisite military skills and other relevant areas of military studies on which you are required to build your future careers. As young officers, you must be desirous of acquiring more knowledge so you are not overtaken by the changing tides in this fast-paced, technological era. The sky must be your limit in your quest for information and knowledge.
May I also remind you that you are being commissioned into the Ghana Armed Forces, which has carved a niche for itself over the years as a unique, disciplined and professional armed force, nationally and internationally, in the discharge of its duties. It has performed excellently in various international peacekeeping operations, resulting in Ghana being one of the best troop-contributing nations for peacekeeping operations in the world.
Today there are numerous intrastate and cross-border armed conflicts employing several unconventional and asymmetric means of warfare. The traditional challenges to security on the continent, such as chieftaincy conflicts, armed robberies, land disputes, religious intolerance, ethnic conflicts and political rivalries, are being compounded by contemporary threats, like drug and human trafficking, proliferation of small arms and light weapons, cyber crime, and activities of nomadic herdsmen.
Threats from all these nonstate actors have called for a new approach to counter the challenges presented by the threats.
I wish to assure you, our noble officers, men and women, that my government — with the support of Parliament — will do everything in its power to equip you adequately in all spheres of activities to enable the force to discharge its duties efficiently.
To all graduates, once again, I say congratulations for this well-deserved commission.