A Continental Operation Backed by Interpol Results in 4,500 Arrests in Two Days
ADF STAFF
It was a dragnet operation on a continental level. Over the course of 48 hours, 1,500 police officers fanned out across 22 countries and made 4,500 arrests.
Some of the crimes they discovered were small: In Eritrea, officials stopped a man at an airport with a fake passport. Some were serious: Tanzanian officials charged nine people with possessing 1.2 metric tons of ivory. Some of the crimes revealed global links and professional organization: During a cargo check of a flight arriving in Sudan, authorities found 88,000 tablets of the narcotic Captagon hidden inside cellphone chargers.
Code-named Usalama III, the operation took aim at the drug traffickers, human smugglers, poachers and transnational criminals that plague Africa. These criminals have historically taken advantage of a lack of police cooperation and porous borders.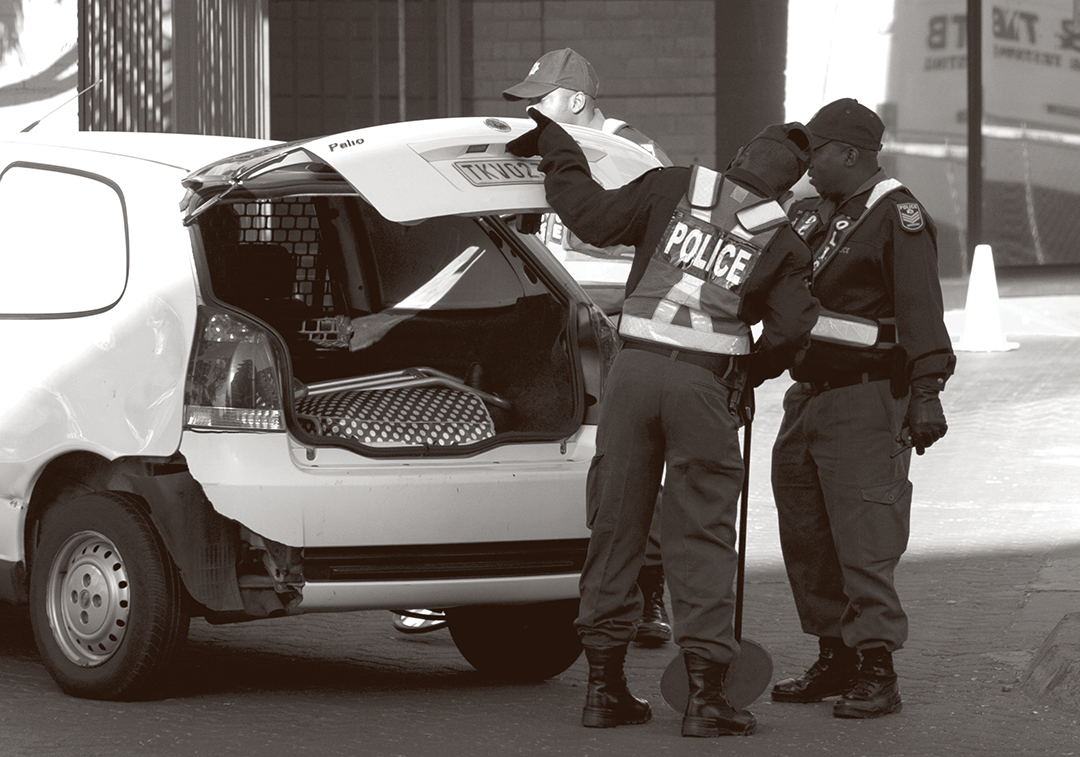 Usalama, which means "security" in Swahili, was led by the police chiefs' organizations of Southern Africa and Eastern Africa and backed by Interpol, the international police organization. It was planned over the course of several meetings in 2016, including a two-day conference in Maputo, Mozambique. To aid the preparation, Interpol and local officials combed through its global database to look for items reported stolen or individuals known to be involved in cross-border trafficking.
"Access to Interpol's databases played an important role in the success of the operation and again has shown the need for international information exchange," said Inspector General Joseph Boinnet of the Kenya Police Service. "Operations like Usalama show what can be achieved when law enforcement agencies work closely together."
The operation on June 29 and 30, 2016, involved police officers and officials from customs, immigration, wildlife agencies, counterterrorism units and mining authorities. Participating nations blanketed national points of entry, including airports, seaports and land borders to check as many people, vehicles and containers as possible. Interpol also provided on-the-ground support from its offices in Harare, Zimbabwe, and Nairobi, Kenya.
"Operation Usalama III is a true reflection of the importance of interregional and multilateral cooperation fighting organized and transnational crime," said Julio Dos Santos Jane, chairman of the Southern African Regional Police Chiefs Cooperation Organisation and general commander of the Mozambique Police. "The results also show it is vital to look beyond borders to both prevent crime and stop criminals escaping from justice."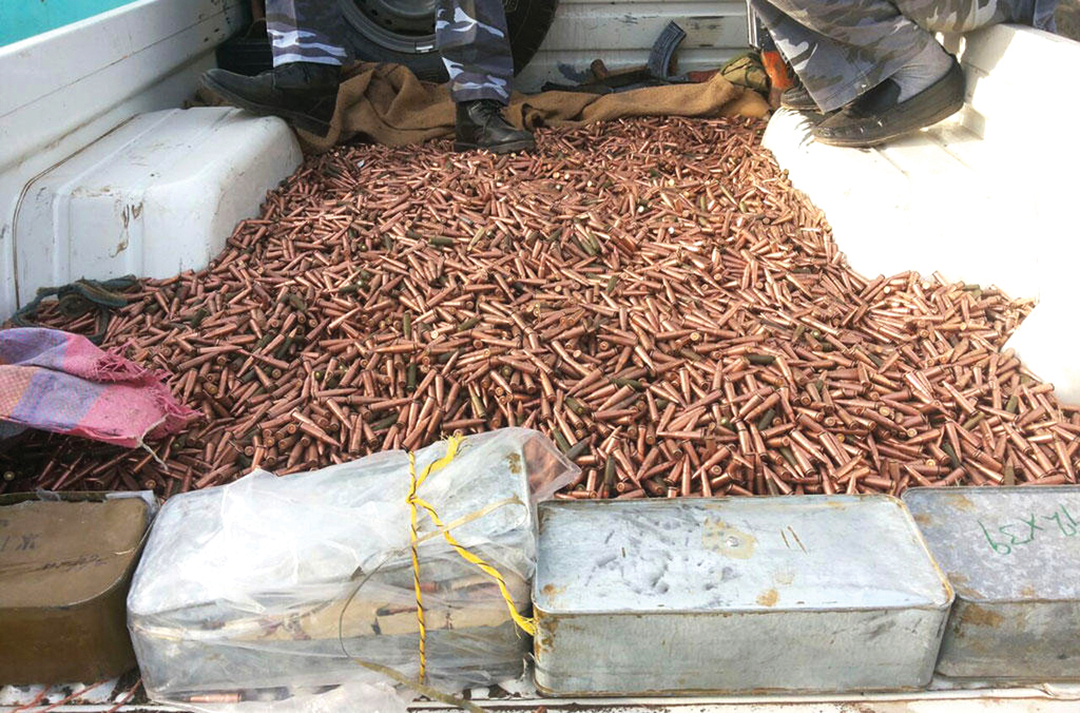 Success in Uganda
In landlocked Uganda, authorities participating in Usalama uncovered a wide range of crimes. Police discovered cars stolen in the United Kingdom and elsewhere in Europe that had been shipped into the country, stripped of identifying details and resold.
"This is a huge problem. For me to sit here and say that this problem is light would be deceiving," said Asan Kasingye, director of Uganda's Interpol office, during a press conference. "People are losing cars. Vehicles are stolen from car parking yards; vehicles are stolen from people entering their gates."
Kasingye said over the past two iterations of Usalama, cooperation between his office and the National Crime Agency of the U.K. has improved leading to regular information sharing and the U.K. sending vehicle trafficking experts to train Ugandan officers about alternative ways to identify vehicles. After Usalama, 23 vehicles were repatriated to the U.K.
"In the last two years of operation we have seen our cooperation move from a mere exchange of information to an exchange of experts," he said. "Now that we are working together we are able to realize that even the amount of vehicles that are being stolen from the U.K. to Uganda is going down."
During the operation, Ugandan officials discovered a separate international car theft and smuggling ring linked to neighboring Democratic Republic of the Congo (DRC). They determined that, over the preceding five years, 414 vehicles were stolen in Uganda and taken to the DRC to be resold. Kasingye said this trafficking thrives due to porous borders, a permissive environment in the eastern DRC, differing laws, corruption and limited cooperation between the two countries.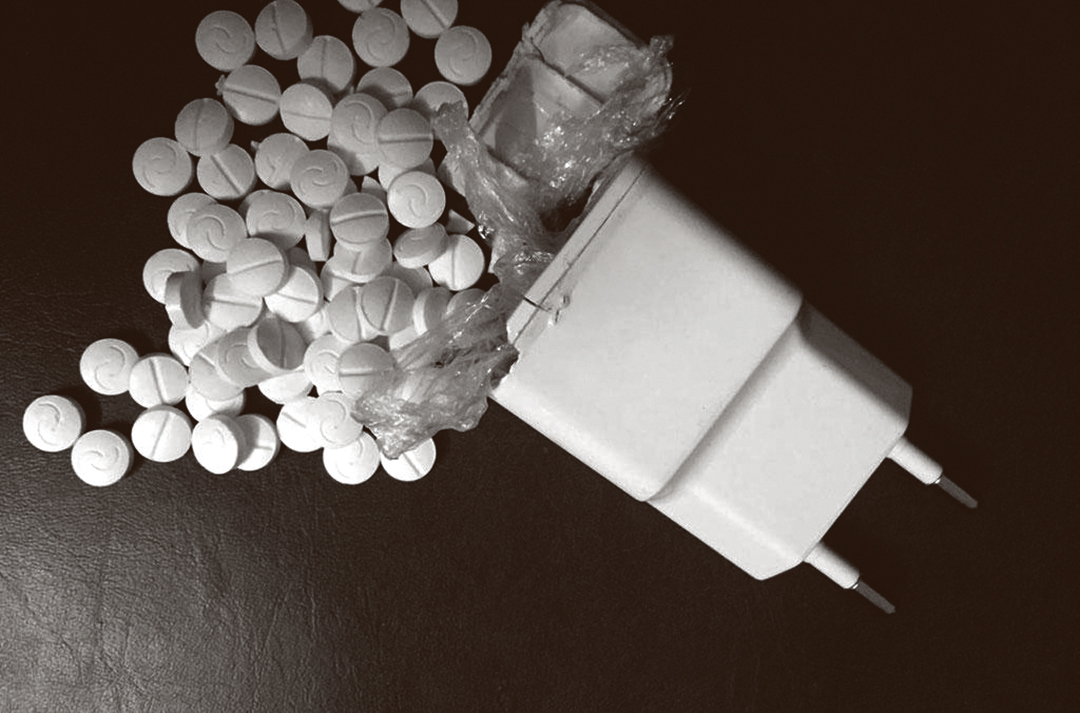 "Cars are stolen by people entrusted with them," Kasingye said. "The racket of car smugglers in DRC involves senior security officers. That is why we have decided that the Foreign Affairs Ministry takes over the engagements and possible repatriation procedures."
Kasingye hopes the DRC will accept the invitation to participate in the next iteration of Usalama and, perhaps, join the Eastern Africa Police Chiefs Cooperation Organization. He also would like for Ugandan border guards to have access to Interpol's database to check vehicles crossing into the DRC against lists of those known to be stolen. For that, they will need internet access in remote areas. "If we could have maybe accessibility at about two or three points on the border, we could reduce the problem by something like 70 percent," he said.
Additionally, the Usalama operation shut down a wildlife smuggling ring in Uganda and seized 20 kilograms of ivory, three tortoises, six gray geese, 12 ostrich egg shells, leopard skins and other wildlife products. In separate stings, authorities discovered and burned 55 acres where drugs were being grown, impounded more than 1,000 kilograms of narcotics, and identified 17 victims of human trafficking.
'Proof of Concept'
This was the fourth iteration of Usalama, with the first operation taking place in 2013. Experts say it is not practical to marshal this level of security resources across this many countries regularly. However, Lawrence Cline, a retired U.S. Army intelligence officer and instructor at Troy University, said an event like Usalama has a larger purpose.
"It can start creating an environment where governments actually believe in this," he said. "Usalama had a certain amount of stunt involved, but it can also be used, I would argue, as proof of concept for further cooperation that might go on for a longer period."
Cline has researched and written about intelligence sharing in Africa. He said regional cooperation among police forces has historically been a challenge due to a variety of factors. These include a divisive colonial legacy, mistrust, language barriers and pressures from outside partners who prefer bilateral partnerships to regional ones.
"I don't see anything close to long-term, regular, daily, national-level police cooperation anywhere in the region," he said. "But what I do see is if the governments will more or less get out of the way of the police in terms of these sorts of issues, then we probably can make some significant progress."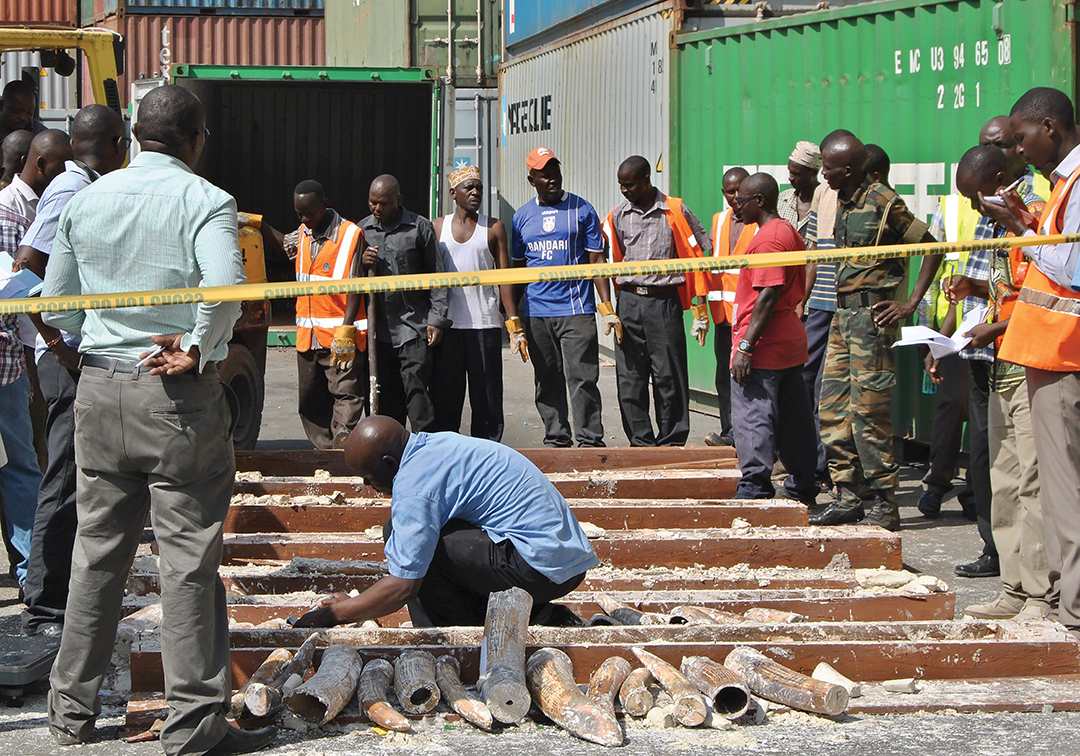 Cline sees the future of security partnerships in Africa as being built from the ground up. He thinks police forces will develop partnerships across borders, which will lead to governments being more willing to share information bilaterally and, eventually, regionally.
"Where I've seen the most active cooperation has been at the lower levels, essentially where the people who are actually working on the ground are able to do it, and they tend to do it more effectively than government to government," he said.
African police chiefs are working to develop a continental police cooperative organization known as "Afripol." A document signed by 40 African police chiefs in 2014 echoed the need for such a body to "promote African police coordination at strategic, operational, and tactical levels through the assessment of threats, analysis of criminal intelligence, planning, and implementation of actions." In December 2015, Afripol inaugurated its headquarters in Algiers, Algeria.
Although Afripol is still facing bureaucratic hurdles, successful events such as Usalama may provide the momentum it needs to get off the ground.
"Operation Usalama III demonstrated what can be achieved through the commitment of countries and the expertise of front-line police backed by Interpol's global capabilities," said Elizabeth Kuteesa, director of Interpol's Global Outreach and Regional Support unit. "This was a strong, coordinated response to tackle the serious crime challenges facing these regions, and Interpol will continue to provide its support as these arrests are followed up."