A Conversation with Asan Kasingye, Uganda's Director of Interpol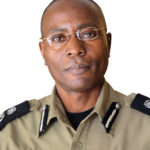 Asan Kasingye is Uganda's director of Interpol and International Relations. He also serves as assistant inspector general for the Ugandan Police Force. He spoke to ADF by phone about Operation Usalama and his country's efforts to fight transnational crime. After this interview was conducted, Kasingye accepted a new role as police spokesman. His remarks have been edited to fit this format.
ADF: During Usalama III, your officers impounded more than 1,000 kilograms of narcotics. How big of a problem are drugs in Uganda and East Africa as a whole?
KASINGYE: I think one of the biggest challenges is that Uganda is both a transit country and a country where drugs are being consumed. As a result, we are now seeing a growing trend of narcotics in the country, especially cannabis plantations. Cannabis sativa is almost becoming a cash crop, especially in the eastern part of Uganda and some central parts of the country. With the poverty levels in the country, you see more people turning to the growing of this plant. I also know that this kind of trafficking is linked to many other crimes. Our region, the Great Lakes region, has had political problems and wars, and some of these groups use transnational crimes and environmental crimes like trafficking in ivory, theft of motor vehicles, and now drugs to acquire firearms that they use in these wars. That is the biggest problem that we face. We also have legal challenges. The legal regime is a little bit weak. In Uganda if you are caught with narcotic drugs, I think the maximum penalty is the payment of 1 million Ugandan shillings, which is about $300, or imprisonment for one year and, in extreme cases, both. These are not deterrent measures to stop traffickers from doing what they are doing.
ADF: The operation located 17 victims of human trafficking. Is that a large problem in Uganda? Are the victims kidnapped or do they go willingly?
KASINGYE: We have not seen many cases of kidnapping for trafficking to other countries. What is going on is 99 percent of the victims of human trafficking are trafficked with their consent. But of course this is still trafficking. They don't tell them the truth; they lie to them that they are going to find well-paying jobs in the Middle East, and some of the companies are not registered at all. They are taken out of the country. They go to Oman, they go to Qatar, the United Arab Emirates, Malaysia, Indonesia, and there are so many problems associated with that. To inform people, we have increased our education and sensitization programs on the radio, on TV, on social media. But the rate seems to be going up. And I think one of the reasons could be lack of jobs. People tell you even when you find them being trafficked, you ask them the reasons why and they say, "We don't have jobs. So we go out of the country and we try our luck."
ADF: This operation represents a significant partnership between the Eastern African Police Chiefs Cooperation Organization (EAPCCO) and the Southern African Regional Police Chiefs Cooperation Organization (SARPCCO) and Interpol. How would you describe the partnership among these groups? Is it growing and improving with time?
KASINGYE: From the first operation four years ago, EAPCCO was able to see that it was very important to cooperate permanently. It called for total cooperation between all regions in Africa, and I assure you that's how Afripol was born. The headquarters for Afripol was opened last year in Algiers, Algeria. Police chiefs from 54 African countries signed the cooperation mechanism. If we can now share intelligence within Africa and share databases within Africa, we are going to see a reduction in the number of crimes taking place. For example, it is very easy for international criminal traffickers in narcotic drugs to operate between West Africa and East Africa because the cooperation between these two regions is limited. As a result, we see a lot of drugs coming to our region from Nigeria, Liberia, Guinea, Togo, Senegal and Côte d'Ivoire. But with this kind of mechanism, I am sure we are going to see a big reduction. The second point is terrorism. This mechanism is going to help make sure that we coordinate and share intelligence relating to terrorists and foreign fighters. In order to solve this problem, we need all of Africa to see how we can share intelligence and see how we can make sure to stop this problem. This kind of cooperation between SARPCCO and EAPCCO has been very important but more important was the birth of Afripol, and I think that Interpol is stronger because Africa is becoming one formidable body that deals with international crime rather than Interpol seeing Africa as four subregions. We are now proud to have the Afripol mechanism coordinating the whole of Africa.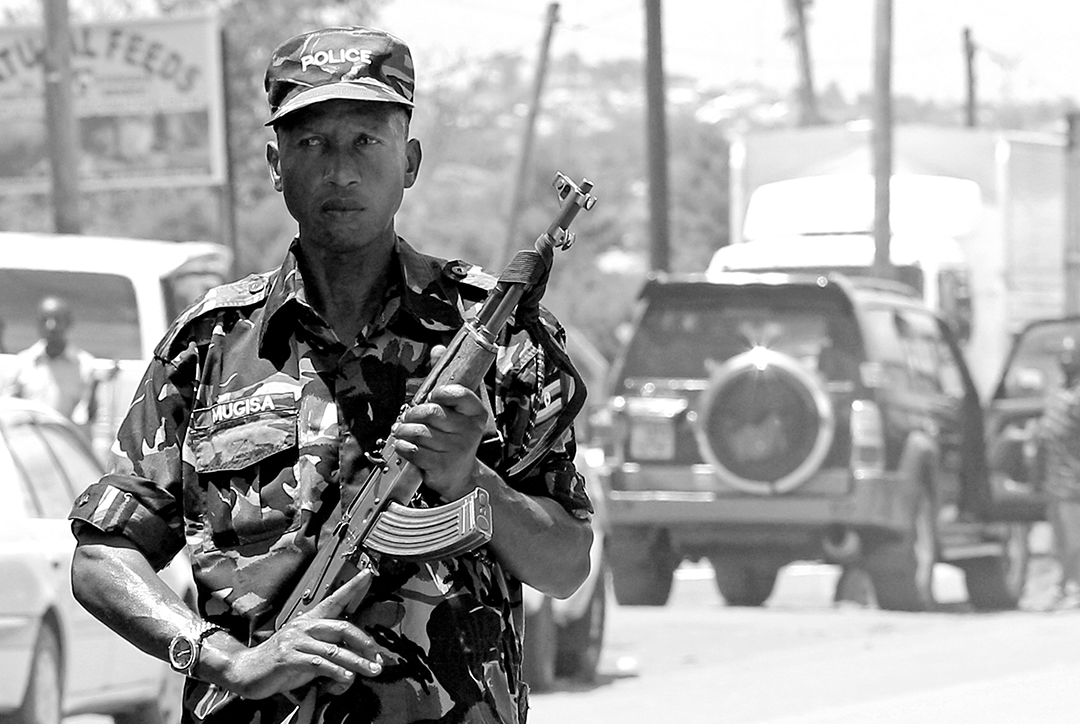 ADF: How far along is Afripol in terms of being fully operational?
KASINGYE: It has come from a temporary kind of experimental mechanism, and it has now fully been launched. I am sure that many African countries have nominated staff members to go to Algiers to start working on different programs within Afripol. Later on, we are going to use the Interpol communication network to share data, share intelligence and coordinate more. We are not yet there, but I can guarantee that in one year probably we should be able to have it fully operational.
ADF: It seems that one of the most important aspects of Usalama is the breaking down of barriers and building bridges of trust. Now that you have worked with other police chiefs in the region, how important are these professional relationships to dismantling transnational criminal networks?
KASINGYE: Yes, it's a big accomplishment. For example, I know each and every head of the National Central Bureau (NCB) within the EAPCCO region and the SARPCCO region. I can pick up my phone and call the head of NCB in Pretoria, who I know by name, who I know by appearance; I can call someone in Mozambique who I know by name and appearance, in Angola, in Swaziland, in Lesotho, Malawi, etc. I can call all these people. We know each other. For example, I talk on a daily basis with the head of NCB in Malawi. She tells me about the issues of motor vehicles that have been diverted from Malawi and are coming to Uganda. I quickly send my staff to go and look for these vehicles. We have been able to share information about the theft of motor vehicles directly from Pretoria and Johannesburg, South Africa, coming to Kampala. And we have been able to solve this problem.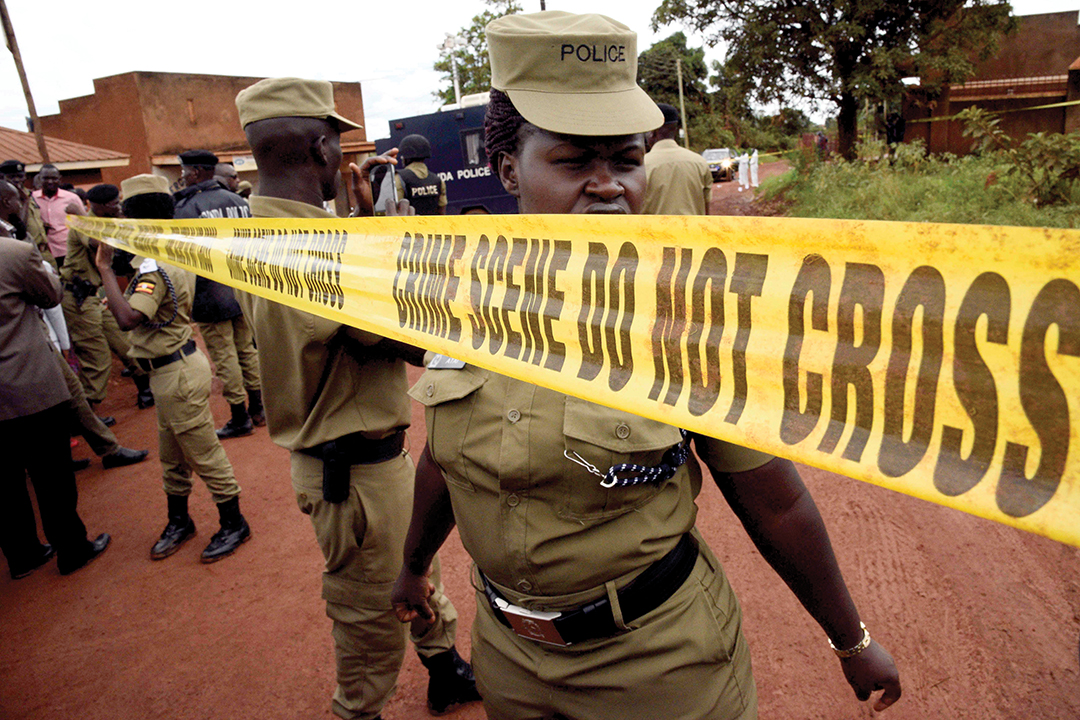 ADF: What is an example of intra-African trafficking you are looking to dismantle?
KASINGYE: We are beginning to see new routes of human trafficking. Instead of going to the Middle East, we are seeing people from Ethiopia, Somalia, Eritrea, Djibouti, Uganda, Kenya and Tanzania, they are going to South Africa. They call it the "Pursuit of the Southern Route." Two years ago, about 50 people were suffocated in a vehicle, a wagon that had come from Ethiopia and was going to South Africa. By the time they reached Tanzania, they suffocated and died. I think about 48 people died. That's when it occurred to us that the problem was becoming big. How do you take people in a container on a vehicle from Ethiopia through all these countries? We are now looking specifically at making sure we take on this problem. It's a huge problem that we need to solve.
Lastly, we share a lot of information about environmental crimes. Most of the traffickers of ivory and rhino horn have bases in South Africa, Zimbabwe and Zambia. Now we can cooperate more with those countries. I think we are becoming more organized, more robust, sharing more intelligence and becoming more successful, and, therefore, we are reducing the problem. Yes, this Usalama program is becoming successful, and I only wish that we will be able to do it every year and share intelligence because one of the challenges is that some countries have a level at which they share national data to other countries. I know with time the law is going to allow them to share with us, and that's how we can solve this problem. We are better off now than we were four years ago.