Logisticians Rely on Training and Core Principles to Keep Operations Running
ADF STAFF
The life of the logistician is not a glamorous one. Sometimes called "sustainers" or "loggies" or simply "the guys in the rear with the gear," their job is to keep operations running smoothly. In fact, logistics officers say that if they're doing their jobs correctly, no one will notice them.
But to the trained eye, it is clear that what they do takes a lot of skill. They are, in many ways, the unsung heroes of successful military missions. They plan and carry out the movement and maintenance of forces. They acquire, store, transport and dispose of materiel. They see to the construction and upkeep of facilities, and much more.
When troops are fed, clothed and armed, that means logisticians are getting the job done.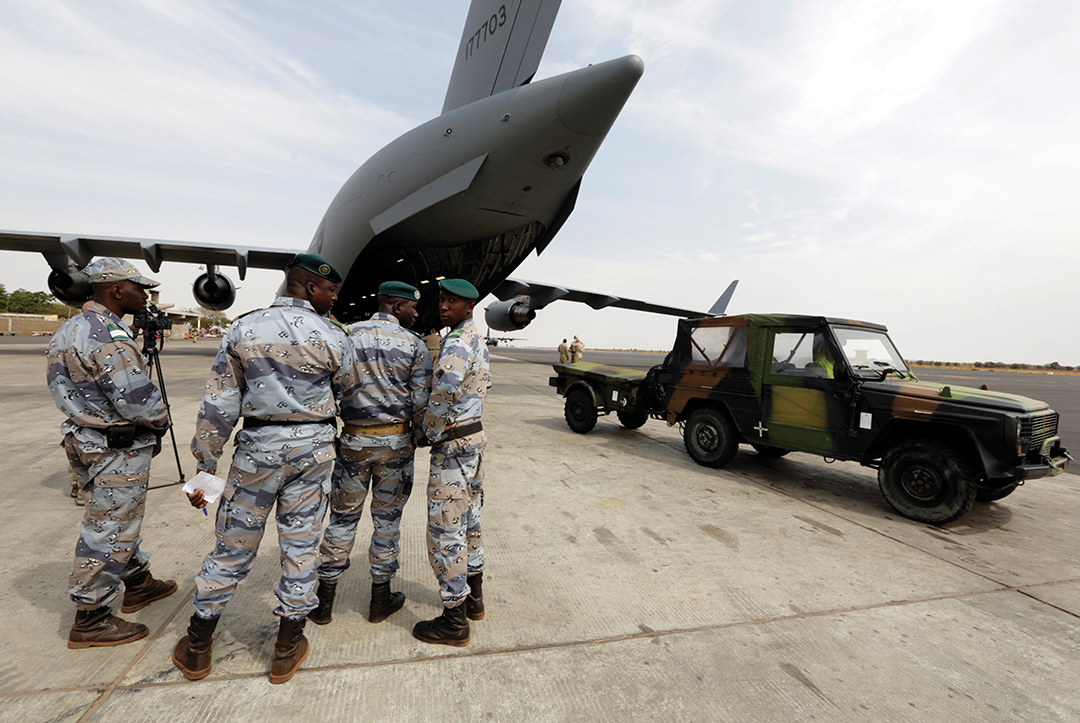 A sardonic, oft-repeated quote describes the role of logisticians: "They are a sad and embittered race of men who are very much in demand in war, and who sink resentfully into obscurity in peace. They deal only in facts, but must work for men who merchant in theories. They emerge during war because war is very much a fact. They disappear in peace because peace is mostly theory."
So how can logisticians overcome their obscurity and get the training needed for the challenges they face? And what skills are most important to their success?
There are a handful of guiding principles that a skilled logistician must rely on. Here are some of those standards drawn from the African Standby Force Logistics Manual and the U.S. Army's logistics manual.
Foresight: One of the key attributes is the ability to plan. Before a mission, a good logistician will create a logistics information plan that accounts for the flow of personnel, equipment and sustainment. Logisticians are trained to plan for the worst-case scenario and then scale back as required.
Col. Uduak Udoaka, a U.S. Air Force logistics officer who spent his childhood in Nigeria, said the ability to see a need ahead of time is sometimes called "sense and respond" logistics. "Anticipating when a need will arise and putting mechanisms in place to meet that need is how battles are won," Udoaka said.
Matters get even more complicated when the mission involves deploying to a foreign country and issues such as border crossings, customs, engineering permission and provision of supplies must be agreed upon with the host country and transit countries.
Although experience and intuition play a role, automated systems can help logisticians create a common operating picture that they can alter based on the unique aspects of a given mission. For instance, the African Standby Force support concept offers mission planning tools based on a brigade size of 5,000 that can be scaled up or down. "All you need to do is just populate it when the requirement to start a mission arises," said Brig. Gen. David Baburam, former head of the African Union Mission Support Unit. "But that does not happen. Every time there is a new mission, people go back to the drawing board and start from scratch."
Cooperation: This is particularly important in multinational peacekeeping missions on the African continent that include different command structures, languages and hardware. In an article for Army Sustainment magazine, Capt. Theresa Christie, a logistics trainer at the Joint Multinational Readiness Center in Germany, said a key to cooperation is to integrate every unit before the mission begins. "Units that fail to cooperate in planning find themselves struggling throughout the operation," she wrote.
Christie said interoperability challenges are easier to overcome when Soldiers from various nations have learned to trust one another. "There are many ways to incorporate multinational units into the team, but it must be a conscious decision enacted at all levels," she wrote. "Distrust and animosity will grow if soldiers are not cooperating with their peers from other nations, foreign soldiers are not receiving the same support, or there are issues communicating at the higher echelons. If it continues, the inability to trust will destroy the partnership."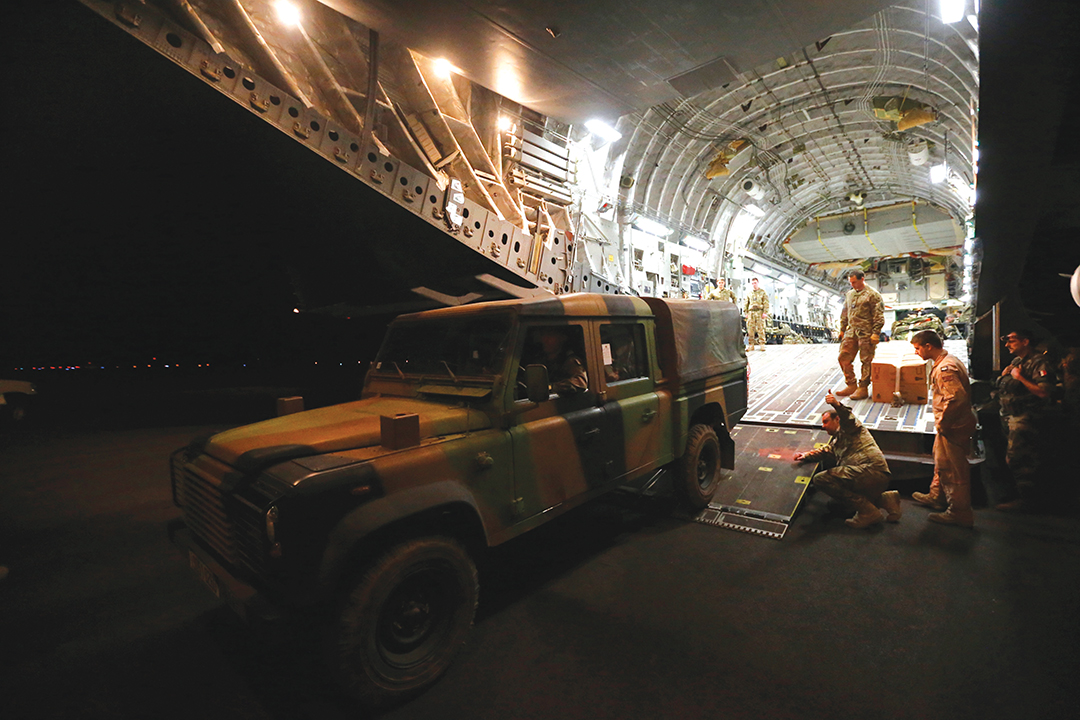 Another way to cut down on equipment interoperability problems is the common purchase of certain "mission essential" equipment such as radios and generators that are then used by multiple countries. This has been examined by the AU but is not currently feasible. As such, multinational exercises where equipment interoperability can be tested are key for preparation.
Flexibility: Good logisticians know how to strike a balance between rigid systems and structures and flexibility to match changing facts on the ground.
An aspect of flexibility is improvisation, which means making do with the tools, goods and personnel on hand as opposed to what is ideal. For example, in wartime, anticipated deliveries of supplies might be unable to get through due to enemy attacks or impassable roads. Weather or convoy breakdowns can lead to an urgent and unexpected need for spare parts or repair work.
"One common thread is the ability to think outside the lines when processes don't flow as planned," Udoaka said. "During the fog of war is when logisticians tend to shine."
Exercises are helpful in teaching logisticians to hone their flexibility. Well-designed exercises will include "injects": unexpected events such as a disease outbreak or system failure that stress test logistics. Exercises also can teach logisticians not to become overly dependent on one tool to track the movement of supplies. For instance, if a computerized tracking system breaks down, logisticians should be prepared to use mobile phones and spreadsheets to accomplish the same task.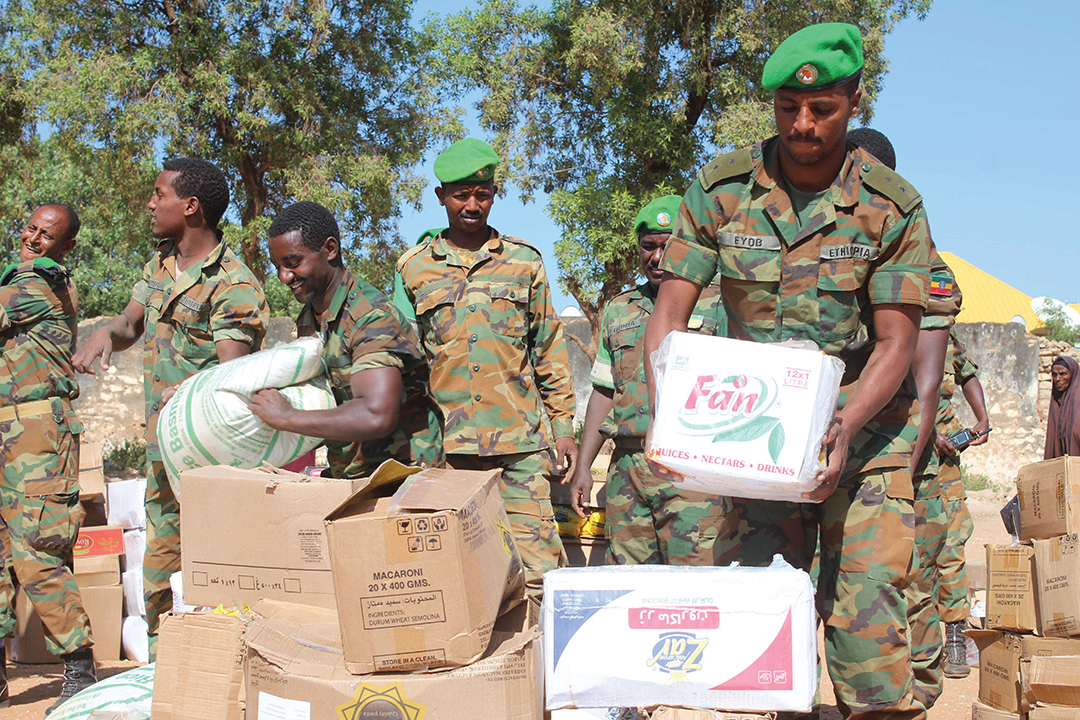 Timeliness: A bullet that arrives too late is useless. Logisticians and mission commanders must be able to track the progress of their logistics work in near real time. The U.S. Army uses a number of metrics for evaluation, including operations readiness rates, wait times, percentage of requisitions filled and others. Logistics officers also gather as much information as possible from subordinate Soldiers and other logistics partners in the form of reports and recommendations.
Getting this information can require a change to military culture in which subordinates are empowered to alert commanders to logistics problems as soon as they arise. It also requires commanders to take an active interest in logistics.
"Most of the commanders would have little visibility on the logistics, and this is quite a problem," Baburam said. "Even when their logistics readiness drops to extremely risky levels, like their equipment serviceability may be around 20 or 30 percent or the stocking levels of essential commodities drops, they don't have visibility and they're caught by surprise when they plan the operations and they find that they cannot execute their plans."
Simplicity: Simple reporting mechanisms ensure the accurate and efficient distribution of information. The logistics plan must be easy to understand and implement. Simplicity is further enhanced by common logistics processes among regions and troop-contributing countries.
Simplicity goes hand in hand with transparency, which assures that resources needed for a security effort are not stolen or diverted. In its logistics plan, the United Nations encourages regular auditing through sophisticated methods such as bar codes or satellite tracking or through simple, paper-based methods.
Experts say the key is to have oversight without creating unnecessary paperwork. "Sometimes you find that there are too many regulations, which, instead of promoting accountability, actually become a bottleneck to the system," Baburam said. "When looking at issues of oversight, it should be flexible, practical and something that can promote efficiency instead of creating bureaucracies."
Economy: Logisticians try to provide only the sustainment resources that are needed for the mission at the lowest possible cost. They are asked to minimize their "footprint" and their cost. This means sourcing goods from local communities when possible instead of transporting them from a great distance. It also can mean paying contractors to do work as a way of decreasing the number of uniformed personnel. This interaction with the local community can engender goodwill by aiding the local economy, but it must be carefully monitored to prevent fraud or abuse.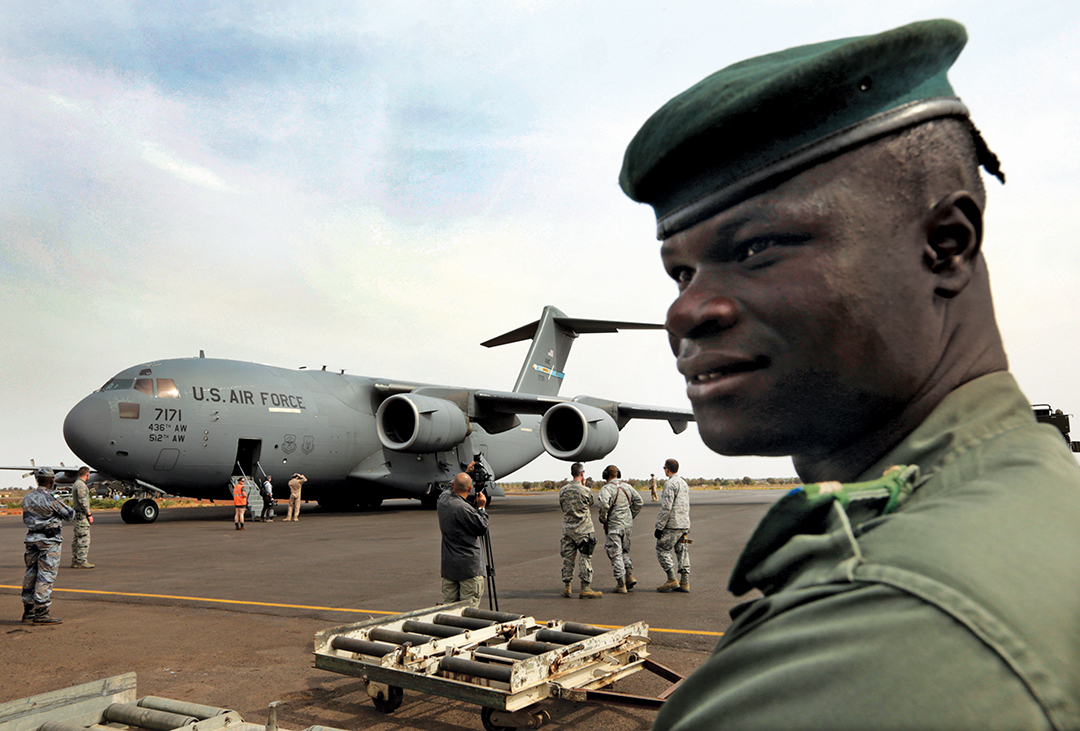 Continuity: The uninterrupted provision of sustainment is achieved through integrated networks that link logistics, personnel services and health service support to operations. The logistics command and control is the nerve center that ensures speed and continuity. There are several models to ensure continuity, including the "hub and spoke" system in which a logistics hub is at the center and traffic moves out in all directions. There is also the more linear "line of communication" model in which supplies are shuttled along a direct route. Either way, it is important for there to be redundancy in the plan and sufficient resources to sustain troops for an extended period.
In multinational missions, this can often be a challenge, Udoaka said, and it begins with each troop-contributing country having adequate resources to sustain its personnel. "Are they able to show up with 30 or 45 or 60 days of supply?" he said. "Are forces postured to provide full-on support and sustainment beyond 60 days or does this require another 'ask' from the international community?"
Pursuit of excellence: The ancient Chinese military philosopher Sun Tzu called logistics "the line between order and disorder." Logisticians will find that their role requires maintaining some sort of order in the most chaotic environments. This is not a skill that can be learned in a classroom or from reading a book. It is honed over years of experience that allows logisticians to develop almost a sixth sense for forecasting a need that may arise or solving a problem before it occurs.
Those looking for glory and recognition are not likely to find it in logistics. But for those hoping to make an impact and have the satisfaction of a job well done, logistics is a calling.
"Military logisticians are first and foremost members of the profession of arms, and professions by definition are producers of unique work in a field of expertise," Udoaka said. "While factors like paid salaries, promotions and benefits help retain families, professionals are mostly motivated by duty, honor, camaraderie and the pursuit of excellence."
---
A Network of Leaders
ADF STAFF
Logistics is a highly specialized military career path with skills that take years to hone and that can be used later in the private sector. As such, militaries are beginning to recognize the importance of training logisticians. There are numerous initiatives designed to improve this training in Africa and give African logisticians the opportunity to study abroad.
The Kenya-based African Peace and Support Trainer's Association is working to develop a common logistics curriculum at African peacekeeping schools and centers of excellence. The United Nations offers staff officer planning courses, and U.S. Africa Command offers tactical-level logistics training and holds an annual Africa Logistics Forum at which leaders from across the continent gather to discuss needs and build partnerships. Additionally, the International Military Education and Training program, a U.S.-funded initiative, invites logistics officers to receive special training at U.S. war colleges.
A key to improved training of logisticians will be to prioritize it as a specialty. For example, the United States has four-star commands centered on logistics and sustainment. This not only recognizes the importance of logistics to a mission, but it offers a career track for logistics officers' growth and development.
Brig. Gen. David Baburam, former head of the African Union Mission Support Unit, emphasized that training also must extend to the lower ranks. "I think the entire package of logistics training needs to be relooked at so it spreads to very junior levels, because that's where the important logistics activity takes place," he said. "Also, more emphasis should be on planning and issues like enabling the commanders to monitor their logistics."
Col. Uduak Udoaka, a U.S. Air Force logistics officer, said training must begin with good recruitment, finding the best candidates and then investing the time and resources needed to develop them. Although there are opportunities for specialization, the best logisticians study all logistical fields, which are as follows:
Deployment and distribution: This relates to the way forces are moved to an area of operation and sustained while deployed there.
Supply: This is the management of supplies and equipment, their storage, and putting in place the networks needed to replenish stocks.
Maintenance: Depending on the mission, the repair and maintenance of equipment and vehicles can be done at the point of use in the field or at a central facility.
Logistics services: Sometimes referred to as "base operations support," this includes all the services — such as food, water, lodging and sanitation — that are essential to supporting forces that are living and working at a particular location.
Engineering: This is the construction of buildings and roads needed for a given mission.
Health services: The medical treatment of Soldiers falls under logistics because troop health is vital to readiness and mission success.
Planning, command and control: Logistical planners plot out what is to be expected and what is needed to sustain a mission. Command and control elements provide the ongoing guidance and oversight to ensure that things run smoothly.