Information and Communications Technology Helps Dispel Rumors in Kenya's Volatile Tana Delta
Kenya's Tana River winds 1,000 kilometers out of the Aberdare Mountains. It twists and turns before making its way through the towns of Garissa, Hola and Garsen on its way to the Indian Ocean. It's the nation's longest river, and around it thrives a delta teeming with palm savannas, grasslands, forests and lakes.
The delta, rich with rice paddies and sugar crops, also is known for violence rooted in long-standing conflicts between two ethnic groups, the Pokomo and the Orma. The Pokomo people are mostly farmers who make their living with cash crops along the river. The Orma tend to be seminomadic herders in search of grazing land for their cattle. Farmers and herders often end up at odds in Africa.
In September 2012, a fierce clash between the two sides in Kilelengwani began when several hundred armed men poured into the village with guns, spears, machetes, and bows and arrows. They set fire to thatched-roof huts and hacked men, women and children to death.
"They were many," village resident Ismail Bodole told the BBC. "They had red scarves tied around their foreheads. They were shouting, 'Kill, kill, kill!' That was their roar."
More than 100 people on both sides were killed in a month's time, and thousands more fled their villages, the BBC reported. A year later, at least 10 people were killed in the Tana Delta's Nduru village, according to Deutsche Welle. In both incidents, political interests were thought to be behind the violence.
"This is only election politics that is playing out," Coast Provincial Police Officer Aggrey Adoli told Deutsche Welle. "We know that there are a few people who are trying to incite people against each other just because of political expediency."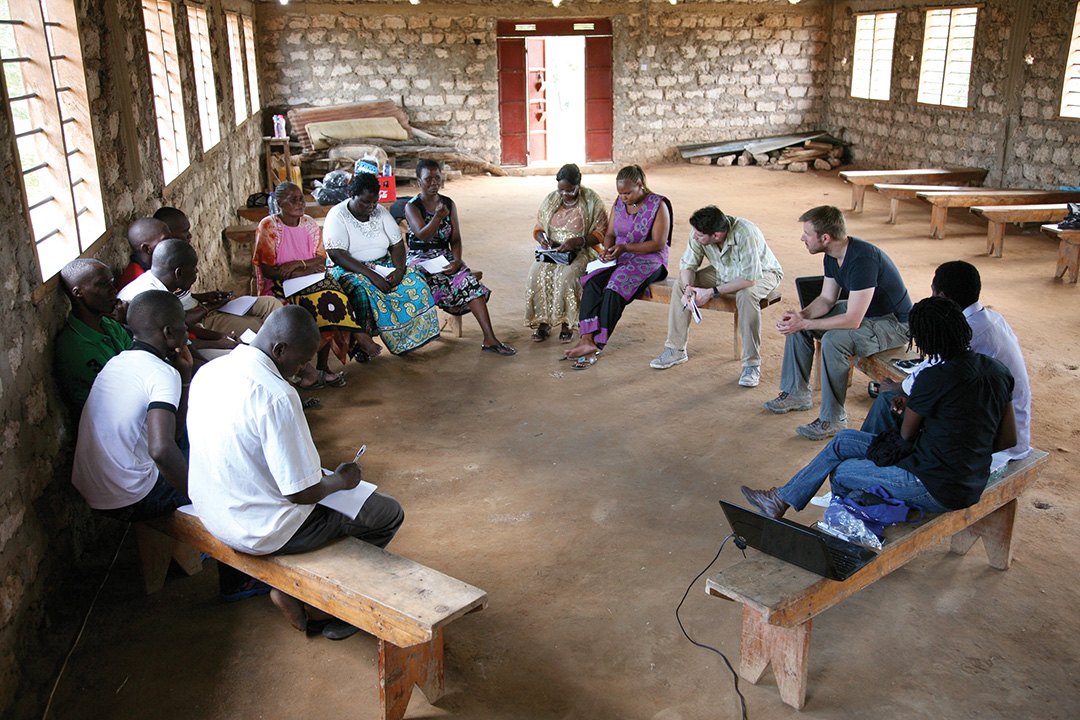 A History of Violence, A Future in Technology
The Tana Delta spans more than 35,000 square kilometers and has a population approaching a quarter of a million people. A vast area like the delta, with its history of ethnic conflict, would be a challenge for any professional security force. In September 2012, then-President Mwai Kibaki sent 1,000 police officers to the region in hopes of halting violence.
Villages are scattered throughout the delta, and few are on maps. Because of the area's history, rumors of violence are common. In fact, such rumors can spread from village to village and incite actual violence. Information and communications technology (ICT) offers a way to stop rumors in their tracks, while keeping villagers reliably informed of what's going on around them.
ICT includes a broad range of applications and equipment such as cellphones, radios, television, computers, and related hardware and software. ICT offers the potential for expanding the reach of government agencies, restoring business activity, tracking violence, and avoiding tensions fed by rumor and misinformation. ICT can offer police and military officials low-cost technology options for dealing with security-related issues.
In the Tana Delta region, the Sentinel Project, a Canadian nongovernmental organization (NGO), has set up a cellphone-based system called Una Hakika, which means "Are you sure?" in Swahili. The NGO conducted research in the Tana Delta in 2012 and 2013 after election-related violence and found that misinformation was driving conflict in an area already prone to disputes. In response, the Sentinel Project teamed up with iHub Research in Kenya to devise Una Hakika.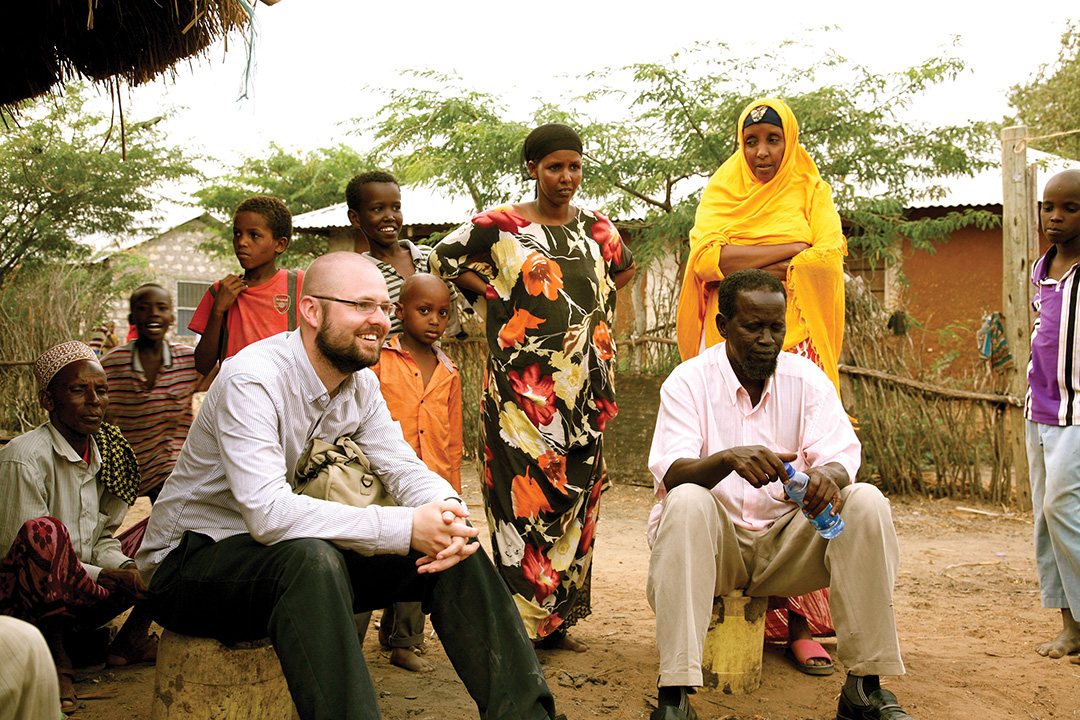 "So what we do is we fight misinformation by giving people the correct information," said Christine Mutisya, the NGO's project coordinator in Nairobi, Kenya. "Therefore, before they take any action, they can ask themselves, 'Is this true?' "
Even though the delta is remote and one of the least-developed parts of Kenya, 81 percent of residents own mobile phones, 45 percent of those devices can access the Internet, and 81 percent of residents live in households with multiple cellphone users, the Sentinel Project found. Nearly a third of the residents use the Internet and Facebook.
Developers decided to set up a pilot program that trained 193 "community ambassadors" throughout 17 Tana Delta villages. The ambassadors are people with personal connections in the communities, often coming from peace groups, women's groups and youth groups. They were interviewed and had to show a "desire to work for peace in the region," Mutisya said.
Ambassadors are contact points for villagers who want to report or inquire about a rumor. They also allow Sentinel Project staffers to relay information back to the people about the validity of rumors.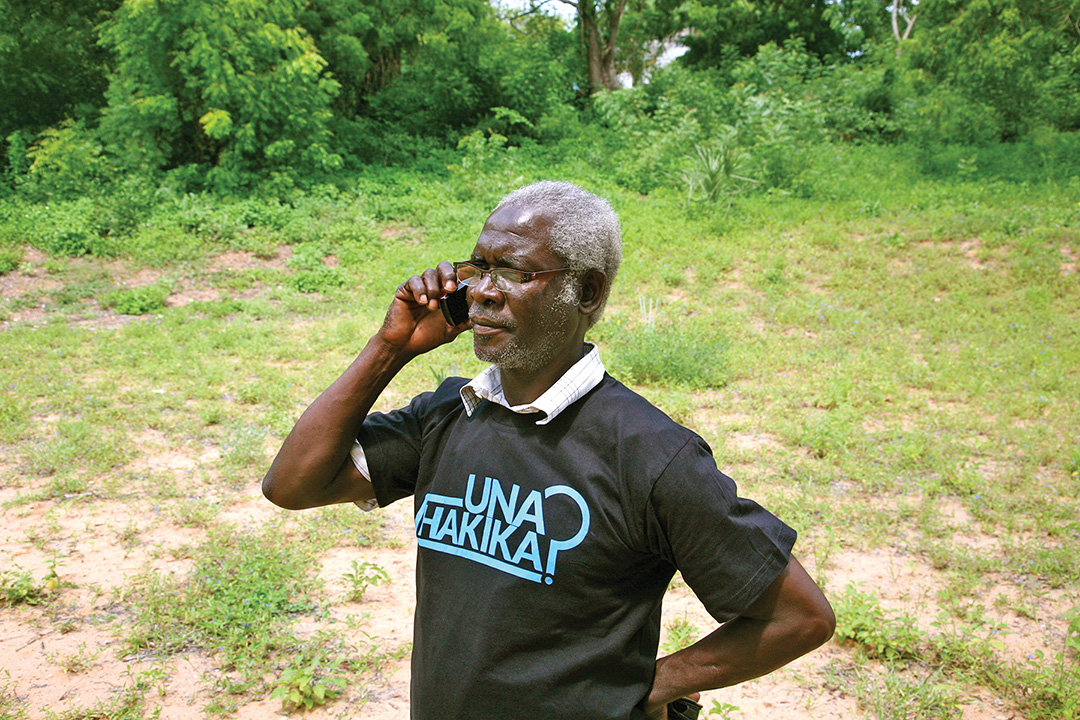 Una Hakika uses three major steps to counter rumors and misinformation:
Reporting and prioritization: Una Hakika has about 1,200 subscribers who can report rumors using SMS text messages. Reports also can be made through phone calls or by contacting community ambassadors. So, even if villagers don't have a phone, they can approach someone who does or talk to an ambassador.
Rumors are fed into the WikiRumours system, which was devised by the Sentinel Project.
WikiRumours is an information management tool that organizes, prioritizes and tracks rumors. "As you might expect, anything to do with security, whether it's an impending attack, an attack that has allegedly already happened or is in progress, or anything relating to armed groups and so on moving through the area, that goes right to the top of our list," said Christopher Tuckwood, executive director of the Sentinel Project.
Verification: Once rumors have been prioritized, staffers set out to determine whether they are true. This might be accomplished easily through community ambassadors or other trusted sources. "In some cases, things might be a bit more ambiguous, so we'll engage the authorities, engage community leaders, engage other NGOs in the area," Tuckwood said. "For example, the Kenya Red Cross operates pretty widely and may have access to a lot of information that we don't."
Intervention and countermessaging: If a rumor is determined to be true, information can be forwarded to area police and subscribers. If it is misinformation, staffers can push out correct information using the same routes for receiving reports: SMS text messages, voice calls and community ambassadors.
Regardless of the veracity of rumors, results and responses go back only to the villages that reported them, Tuckwood said. This prevents the inadvertent spread of misinformation.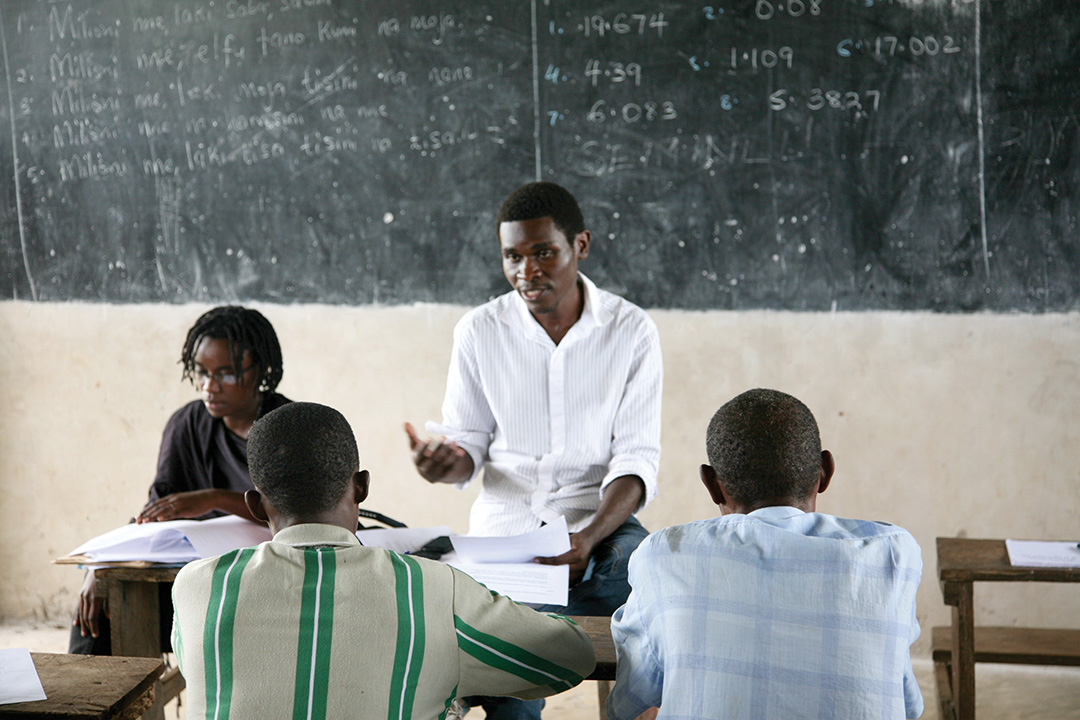 Building on Success
After nearly two years in operation, Una Hakika has shown measurable success. People in the Tana Delta are engaged, and police generally support the effort.
"We have had a pretty positive response to Una Hakika from the local authorities because we're able to, of course, cut down on things like the number of responses that they have to do with their limited resources," Tuckwood said.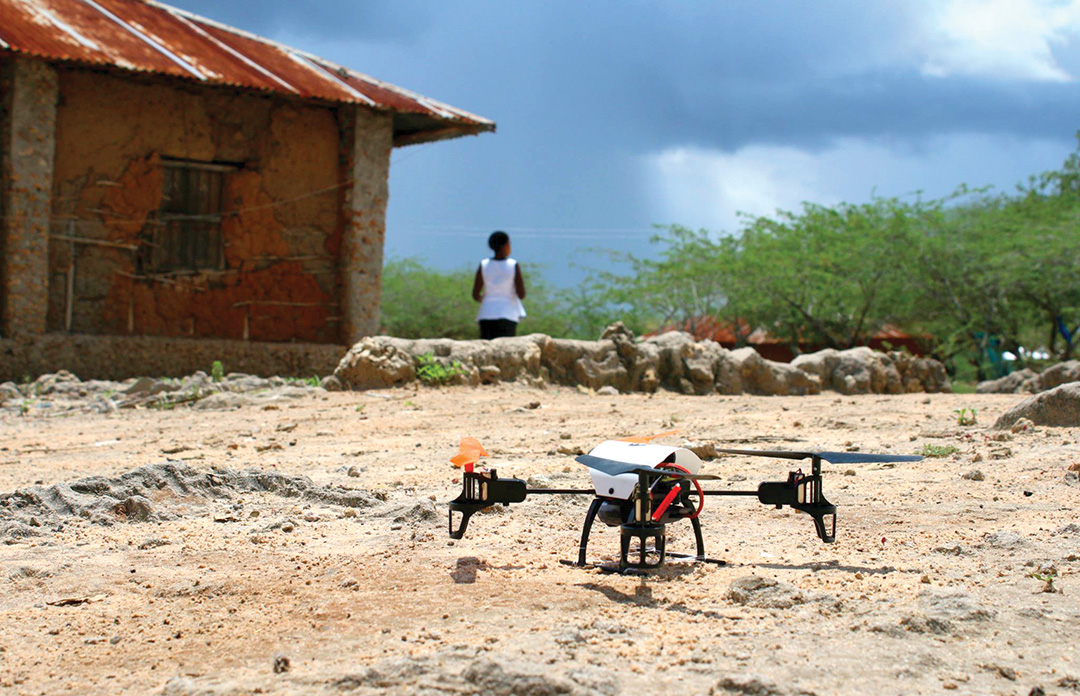 Using technology to stay in communication with remote or less-developed areas can help ensure that security forces respond only to the most credible incidents or reports of violence. This saves time, money and resources.
The pilot program, which began in early 2014, was slated to end in October 2015. Organizers hope to expand it. Word is getting out about the program, and surrounding counties have expressed interest in it.
"One thing, for example, in Kenya that's very big on our minds is the next election in 2017," Tuckwood said. Kenya has a recent history of violence around elections. By that time, the Sentinel Project hopes to have Una Hakika covering the entire coastal region, as well as other hot spots around the country.
The group also is taking a preliminary look at other regions, such as the Democratic Republic of the Congo, South Africa and South Sudan. In addition, the group is exploring opportunities to address misinformation in public health, development and governance. West Africa's Ebola outbreak is an example of how misinformation can turn a health or humanitarian event into a serious security concern. Some public health workers were killed in Guinea because of misinformation and distrust among local people.
"So it stopped being just a public health issue, and the misinformation turned it into an actual security issue," Tuckwood said. "It would have been a great time to have something like Una Hakika up and running and integrated into that response."
In addition to expanding territory, the program seeks to add to the kind of technology it employs. In the fall of 2014, a Sentinel Project team took a small humanitarian unmanned aerial vehicle (UAV), or drone, to the Tana Delta to demonstrate the security possibility of such a tool to villagers. The thinking is that a small fleet of multirotor and fixed-wing UAVs could go places people could not, either because of safety concerns or logistics. "I think we anticipated a lot more skepticism and were pleasantly surprised that it was an overwhelmingly positive reception," said Drew Boyd, director of operations for the Sentinel Project. "People had concerns about security, but they were very minor concerns in light of the enthusiasm for using these systems for a human security element."
The Sentinel Project is working with local and national authorities to acquire permission to fly the UAVs. If granted, multirotor UAVs would fly along a security perimeter, broadcasting high-definition video to the ground. Fixed-wing drones would be deployed to long-range areas of security risk to determine what might be going on in the event of an attack. Such a UAV could have been helpful in the Garissa University College attack by al-Shabaab militants that killed 147 in April 2015, Boyd said.
"When we spoke to the residents of the Tana Delta, on top of being supportive of the idea, they also came up with many other use cases we had not considered before," Boyd said. "Things like land use or land misuse, development of large agricultural projects, which might be negatively impacting agricultural use or pastoral use in the area. Even things like lost heads of cattle have resulted in fights and attacks in the past."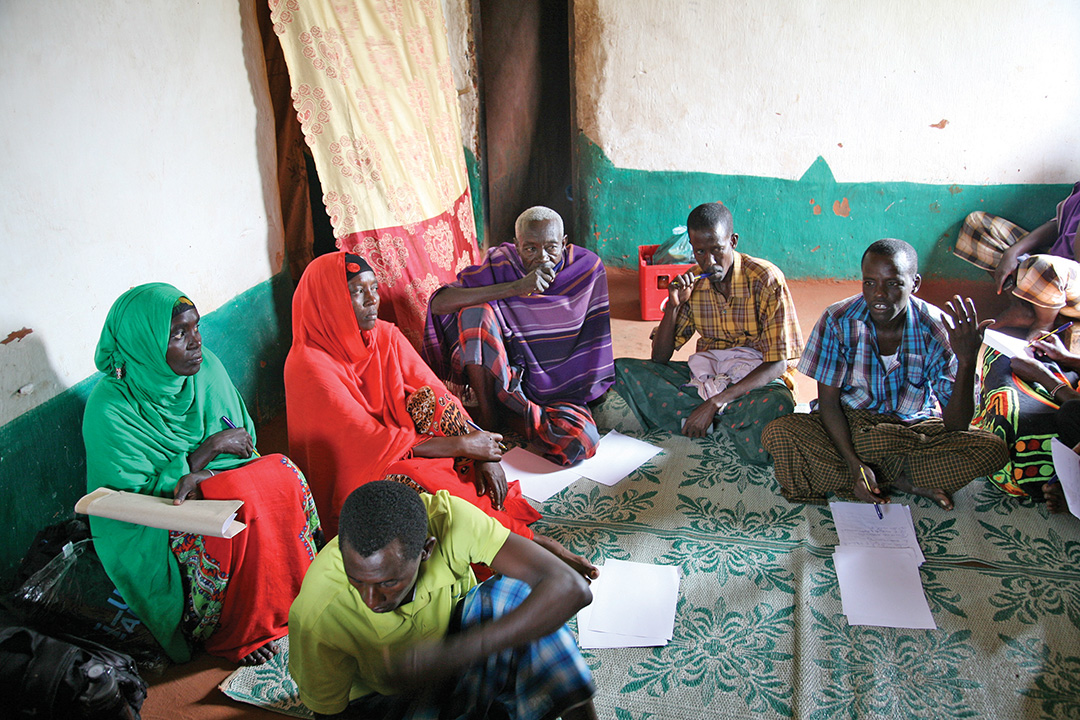 ---
ICT Security Uses
As Internet access grows and mobile phone use continues to proliferate in Africa, information and communications technology (ICT) has the potential to improve safety and security for people all over the continent. ICT can take several forms:
CROWDSOURCING
Crowdsourcing is the practice of obtaining services, ideas or information from large groups of people, typically through cellphones and computers. The website Ushahidi, which means "testimony" in Swahili, used crowdsourcing to gather information on postelection violence in Kenya in 2008.
COUNTERMESSAGING
Cellphones, Internet sites and social media platforms can help security forces counter propaganda and messaging from extremists and others. The Sentinel Project's Una Hakika platform takes in rumors from Kenya's Tana Delta region, prioritizes them, verifies them and then pushes out correct information.
EARLY-WARNING SYSTEMS
Early-warning systems can inform citizens of impending disasters, military action, extremist activity or health crises. The United Nations is setting up a system in northeastern Nigeria to ensure rapid response to Boko Haram, according to Vanguard. Residents can anonymously send real-time SMS, video or photo notifications. An operations staff will alert nearby police and security posts for action.
SURVEILLANCE
Satellites, unmanned aerial vehicles, or drones, and other technology can be deployed to keep watch on remote areas or outbreaks of violence. In 2011, Nigerian police set up solar-powered cameras to watch high-crime areas in Abuja, Lagos, Port Harcourt and Yenagoa. A dozen police vehicles got locator technology to help with response when cameras detected crime, according to Nigeria's Daily Independent.