New KDF Chief Focused on Modernization
ADF STAFF
In his 39-year military career, Gen. Francis Ogolla has risen through the ranks, from pilot to air force commander and vice chief of the Kenya Defense Forces (KDF).
On April 28, 2023, Kenyan President William Ruto appointed Ogolla to lead the KDF as chief of defense forces.
After his first 100 days, Ogolla already is thinking about the legacy he wants to leave — a more effective, more modern force.
"When we realize that some of the equipment or strategies have some gaps, we modernize to close these gaps so that we are always capable of defending the republic," he said during an August 23 interview with the Kenya Broadcasting Corp.
Ogolla plans to radically transform the KDF with innovation, inventions and a focused effort to modernize equipment.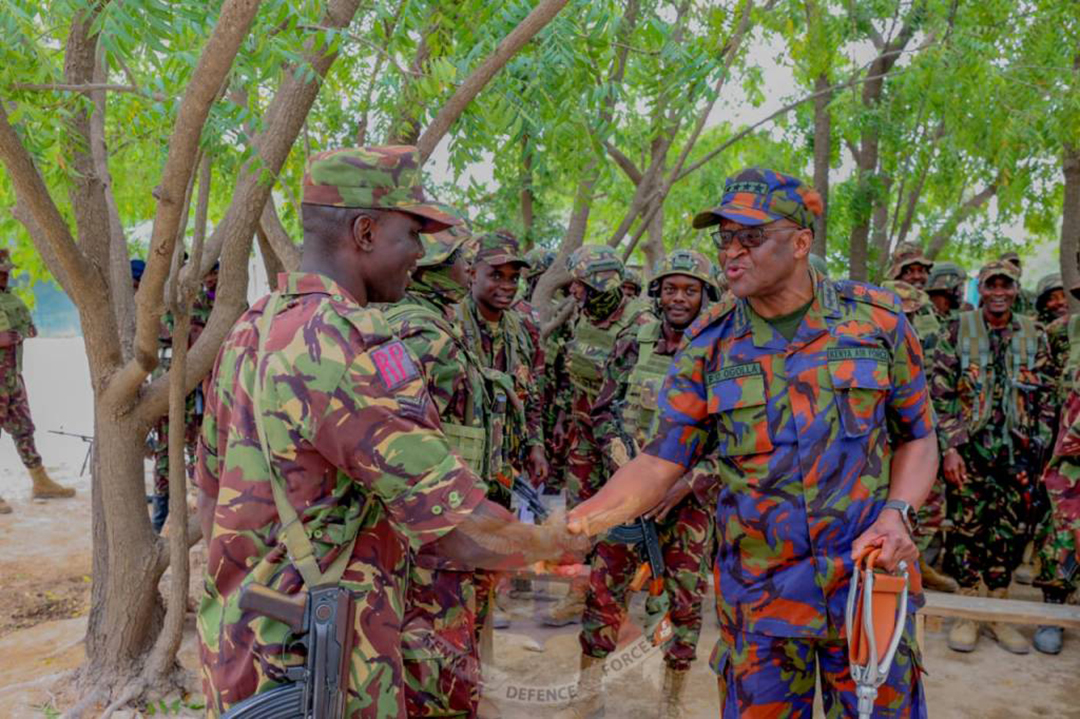 "Militaries all over the world evolve, and threats to national security change every day," he said. "So, we must keep on evolving, equipping ourselves to be able to mitigate any emerging threats.
"If you have military modernization, it's not just a time to want to buy more weapons. We evaluate the possible threats that are there and how to mitigate them."
Kenya's most persistent threat comes from the terrorist group al-Shabaab, which recently has increased attacks in Kenya's four counties along the border.
Some of al-Shabaab's most important bases are in Somalia's Gedo region in the state of Jubaland, where it recently paraded its fighters and recruits in a show of strength.
The KDF first went into Somalia in 2011 and has about 3,500 troops in Jubaland as part of the African Union Transition Mission in Somalia (ATMIS).
Ogolla visited Kenyan troops in Somalia in July before a major operation against al-Shabaab and held talks with Jubaland leader Ahmed Madobe to define success for the offensive.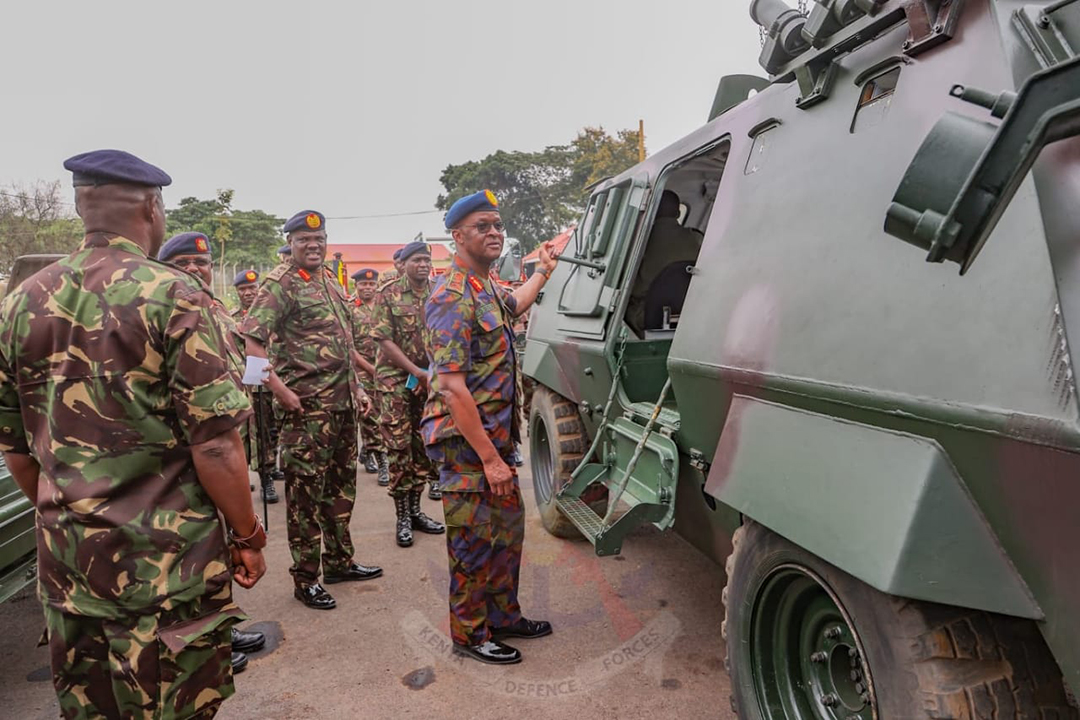 The KDF also has about 1,000 Soldiers deployed in the restive eastern region of the Democratic Republic of the Congo as part of the East African Community's regional force.
Kenya's previous president, Uhuru Kenyatta, poured money and resources into modernizing the KDF. Between 2015 and 2022, the country's defense budget increased 38.5%, from $632 million to $880 million.
"We have undertaken modernization of our institutions of state and security organs to an extent that is unparalleled in our nation's history," he said in April 2022, months before the end of his final term.
Ruto's first budget included $993 million for the KDF.
In seeking parliament's approval for the record allocation, Defense Cabinet Secretary Aden Duale cited the need for increased border security to coincide with ATMIS's phased drawdown.
In the past year, the KDF has built 14 forward operating bases along the Kenyan side of the border in anticipation of ATMIS's exit by the end of 2024.
"We are fully committed that … we are secure as a country by ensuring that when al-Shabaab feel the heat of the Somali security forces, they don't come to find refuge in Kenya," Duale said in May 2023.
To address its aging hardware, Kenya has budgeted to continue acquiring new planes, vehicles, weapons and other equipment.
It's a part of the job with which Ogolla is especially familiar.
He trained as a fighter pilot and an instructor pilot and also was schooled in counterterrorism and imagery intelligence. His diverse background made him an obvious choice for promotion to the military's top job.
His first few months on the job have been characterized as a success by government officials, military leaders and the Kenyan media.
"In the last 100 days I've been able to elaborate on my vision, which I've crystallized with a phrase: 'One force, one mission,'" he said, explaining that the entire KDF must understand its role in defending Kenya.
At 60, Ogolla knows he might have just two years before retirement, barring an extension of his services by Ruto.
That's why he put away his beloved golf clubs to focus on the task at hand.
"I used to love golf, but the day I was appointed the chief of defense forces, I more or less kept my golf clubs aside, and I said, 'Let me focus on this job wholeheartedly,'" he recalled.
"When I leave, let Kenyans judge me. I want to leave an effective military, respected the world over and able to deliver on its mission, whatever, wherever."