African Chiefs of Defense Share Lessons, Build Bonds
ADF STAFF
The annual African Chiefs of Defense (CHoD) Conference 2023 offered a rare opportunity for military leaders of African nations to learn from fellow commanders on the front lines of some of the continent's toughest battles.
Many argued that chiefs of defense must find new ways to collect and institutionalize the lessons their troops learn in the field.
"In the militaries and the assignments that we all have, learning is a responsibility of command," Botswana's Commander of the Defence Force Lt. Gen. Placid Segokgo told attendees. "It should go vertically from the bottom up and from the top down. It should go horizontally, across to influence at a peer level. As an institution, it should be an institution that inculcates an environment to learn."
But during a question-and-answer session near the end of the four-day conference, some wondered whether they were doing enough to learn the lessons from the continent's fights against terrorism.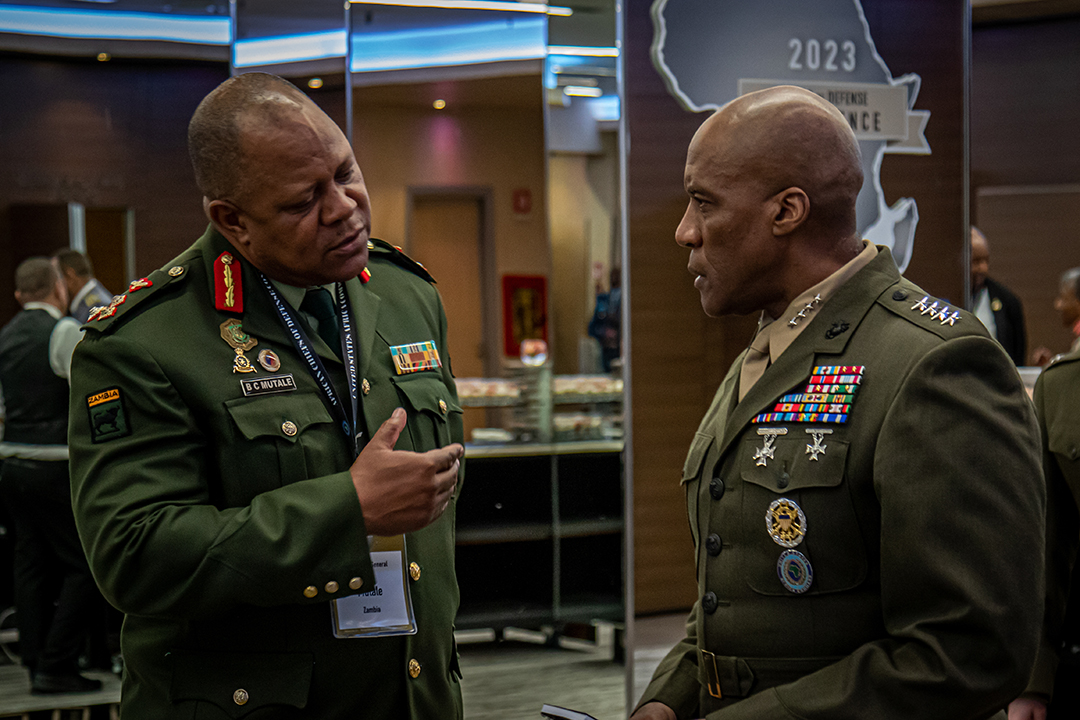 "What are the lessons learned from fighting terrorism, and how can we assess them in order to do better? What is our takeaway from here so that we can say tomorrow we will do better?" asked Gen. Jean Bosco Kazura, chief of Defence Staff of the Rwanda Defence Force.
Senior military leaders from 43 African countries sat in rapt attention as Brig. Gen. Scech Aues Mao'Mahad, Somalia's defense attaché in Rome, shared hard-earned knowledge from the violence that has ravaged his home country.
Of course, none of us has the answer, he said. But Somalis have experience, which can be a start.
"The real issue is that we don't listen to the people," he said. "We don't deliver services. We don't deliver food and water, electricity. The people prefer terrorists to the government."
As some leaders sat with stern faces, others smiled as the conference quietly bubbled into an exceptionally valuable discussion.
They had convened at the 2023 CHoD Conference in Rome from February 27 to March 2 to network, build partnerships and help find African solutions to African security challenges.
They got that and more.
The theme of this year's event was "How Resources & Requirements Affect our Mutual Reality and Reputation." Five panel discussions and a keynote speaker addressed instability, protecting resources, maximizing technology, and crisis preparation and response along with other challenges.
Dozens of military leaders took the opportunity to create and enhance relationships, grow partnerships and discuss their shared visions for the future of multinational coordination, operations and interoperability in Africa.
The five interlinking panel discussions were: Leading Indicators of Instability; Protecting Resources; Crisis Preparation and Response from a Regional Approach; Next Frontiers of Technology; and a "lessons learned" segment focused on institutionalized learning.
Stability was a key element that wove throughout the conference, with discussions touching on root causes, indicators and directions of instability.
In just a few minutes, Mao'Mahad told stories and shared the lessons he had learned in Somalia. Addressing insecurity is just one way to lift up a country.
"We have to go back to the people," he said. "We have to go into a village, try to give water to them, try to give medicine to them, try to give schools, so that the government is present and strong.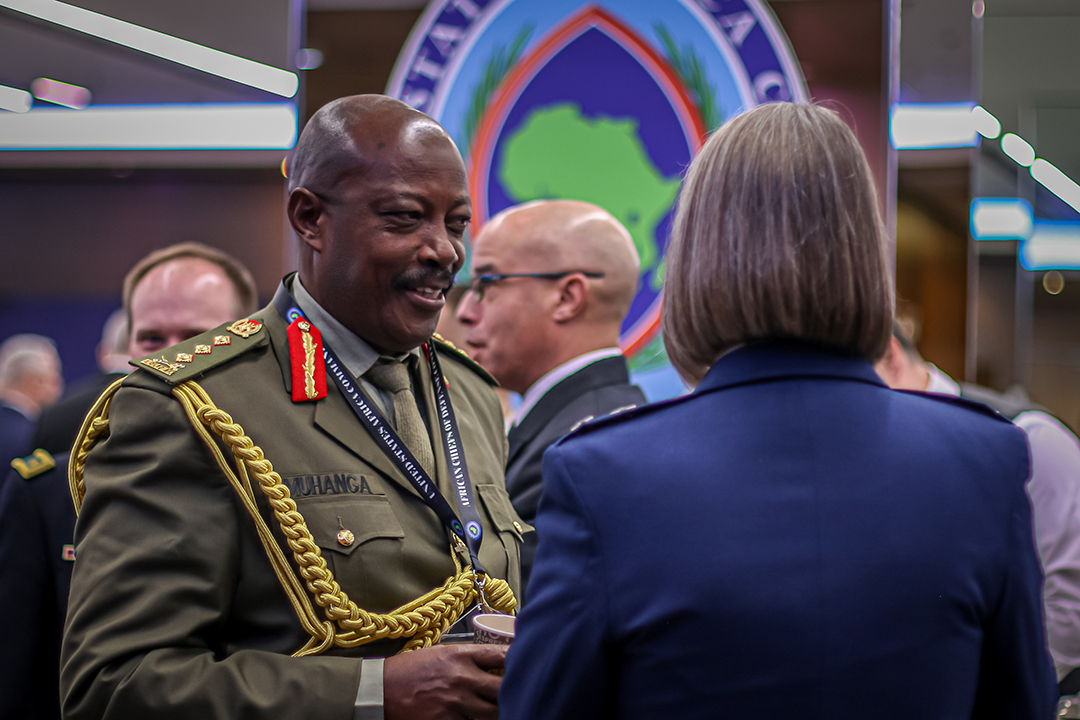 "If there is less corruption, more accountability and transparency, that, I think, will be the way to start to fight against terrorism."
The commander of United States Africa Command, which sponsors the annual conference, concluded by sharing gratitude for the robust conversations throughout the event.
"I was very appreciative of those that levied some uncomfortable truths, those that challenged our assumptions," U.S. Marine Corps Gen. Michael Langley said.
"That's what we need. Because in operational and campaign planning, if you don't challenge your assumptions, you're doomed to failure."
Langley expressed his optimism for the continent after spending time with its top military leaders analyzing capabilities and finding common goals.
"We view our security cooperation efforts like an investment account, and compound interest is a beautiful thing," he said. "We will invest in countries that are at their lowest point, and we'll continue to invest in those that are at their highest point.
"We trust that our investments, our relationships, will grow exponentially and have long-term, positive security results for the people of Africa and the globe."
Segokgo of Botswana had another piece of guidance for attendees: Don't stop gathering these lessons.
"The responsibility to learn is a responsibility that is implied," Segokgo told fellow commanders. "If we do stop learning, then we are best tendering our request to be relieved of the responsibilities that we have."