Skylight Platform Combats IUU Fishing
ADF STAFF
African nations that join the Joint Analytical Cell (JAC) to counter illegal fishing can harness Skylight, a maritime monitoring tool that tracks fishing vessels in real time and alerts authorities to suspicious behavior.
The JAC is a new collaboration of organizations that brings data, technology and analytics to combat illegal, unreported and unregulated (IUU) fishing. According to the Ocean Science Foundation, African nations lose an estimated $10 billion annually to illegal fishing, which also drives food insecurity.
Launched by the Allen Institute for AI, Skylight already helps Gabon's National Agency for National Parks defend marine protected areas. In 2020, the platform enhanced a joint operation led by Ghana's Navy that arrested four vessels fishing illegally.
"The first users of [Skylight] were in 2019 in West and Central Africa," Ted Schmitt, director of Skylight, told ADF in an email. "Skylight has since expanded globally, but Africa remains a key focus."
Through the JAC, Skylight enhances technology such as Vessel Viewer, a new fishing vessel history tool developed by Global Fishing Watch and Trygg Matt Tracking (TMT) that provides information on a vessel's identity, fishing activity, port visits and transshipments. Skylight can monitor sea activities hundreds of times faster than a single person could.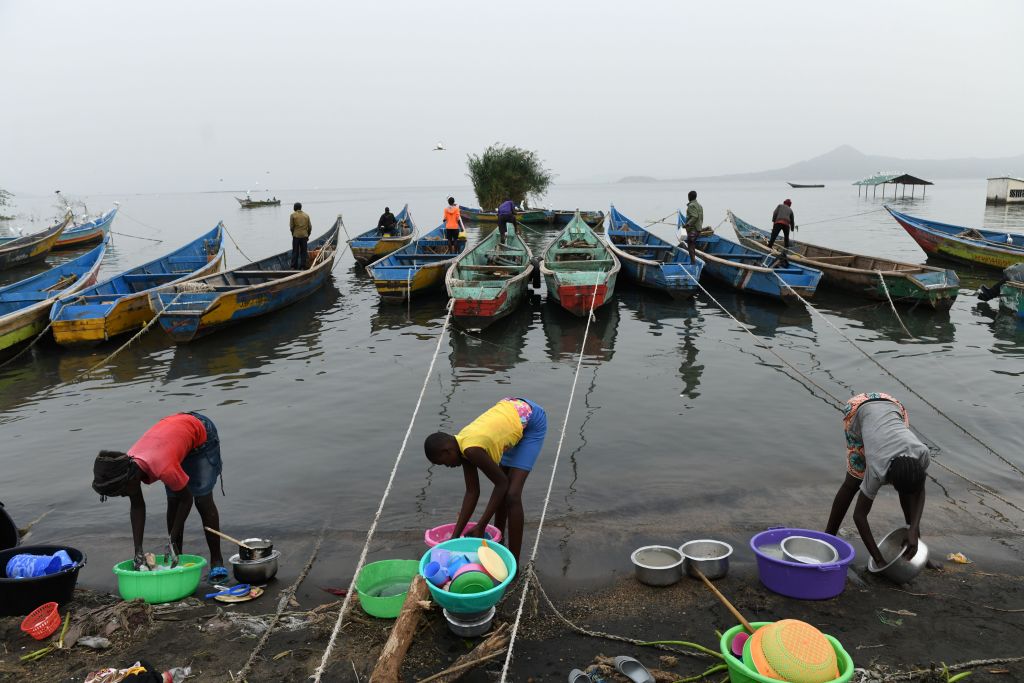 TMT, a nonprofit organization that provides fisheries intelligence to countries and organizations; Global Fishing Watch; and the International Monitoring, Control, and Surveillance Network, funded by the United States Agency for International Development; launched the JAC in June.
Skylight works with Global Fishing Watch's map platform that focuses on near-real time data merged with multiple types of vessel tracking data, including historical data sets.
"Together, the two systems provide comprehensive coverage and utility," Tony Long, CEO of Global Fishing Watch, told ADF in an email.
Skylight also works with the European Space Agency's Sentinel 1, a pair of polar-orbiting satellites that can monitor vessels around the clock, regardless of cloud cover. There is no cost to join the JAC or use Skylight. No specialized hardware is needed to access Skylight, which is available through a simple, secure internet process.
The platform can detect events in which two vessels transmitting automatic identification systems (AIS) meet on the open ocean, and situations in which one vessel transmits AIS, but has a pattern that could indicate a rendezvous with a "dark vessel" that does not transmit AIS. It is commonly used to detect when a vessel enters an area of interest or the buffer zone around it.
To avoid detection, vessels suspected of illegal activities are using more sophisticated methods such as AIS "spoofing" — or scrambling — that results in inaccurate or missing data, Schmitt told SeafoodSource.
In response, Skylight aims to expand its use of computer vision, an artificial intelligence technology, to incorporate with new kinds of imagery. The use of electro-optical systems, Visible Infrared Imaging Radiometer Suite, or VIIRS, which is useful to detect squid fishing, and radio frequency "are all being developed or considered," Schmitt told ADF.
"Skylight will expand as we are able to identify partners who help us ensure the platform can be effectively used by providing essential training and support," Schmitt said. "Affordability of access to this advanced technology is a critical priority, so we also need funding partners who can help us expand use without costs to nations who want it."
Growing Interest in the JAC
The Fisheries Committee for the West Central Gulf of Guinea and the Sub-Regional Fisheries Commission were among the first groups to express interest in the JAC, according to Long.
"Recent pilot work has also brought Kenya and Madagascar into the fold," Long told ADF. "Partnerships like the one with Skylight, with existing strong relationships across Africa, have opened new opportunities, including in southwest and [southern] Africa."
The JAC will include capacity building and training to ensure that African nations are not dependent on the JAC for analysis, but they can access the JAC for long-term provision of its technology platforms.
"The challenge … for the JAC [is] to ensure we grow sustainably and in a way that ensures the African nations can depend on the provision of the data and, importantly, the initial support, if needed, to ensure there is a long-term skill set to harness this technical advantage over the IUU fishers," Long said.