Sudan Stumbles on Long Road to Security
As the Nation Transitions Out of Autocratic Rule, Many Hurdles Remain to Military Professionalism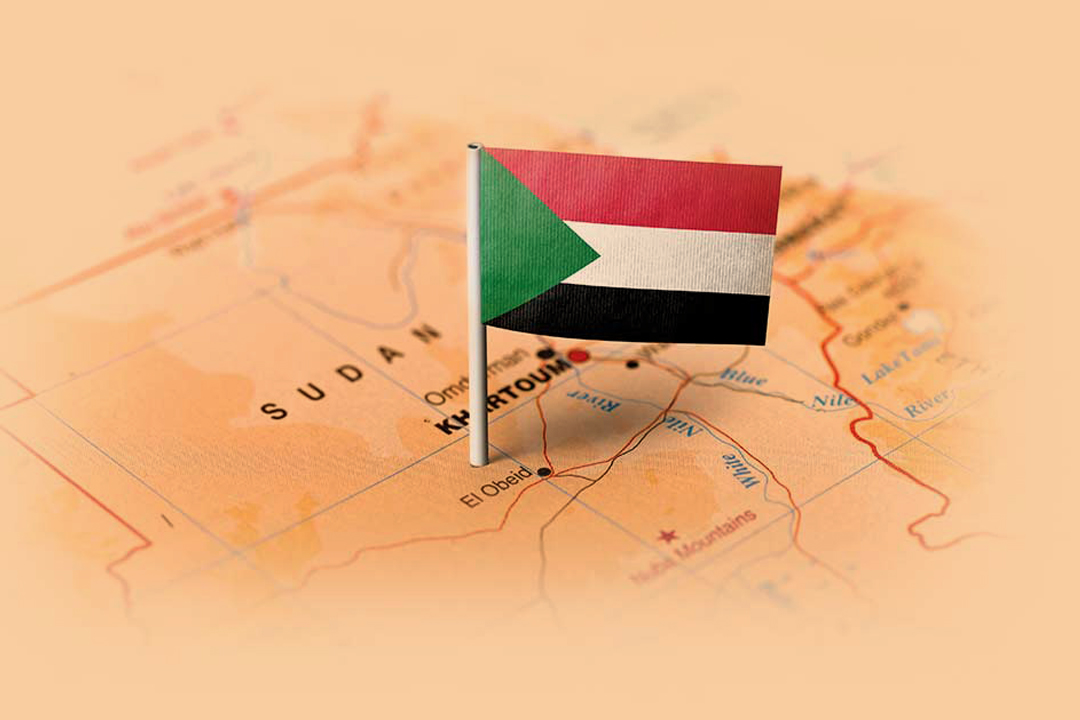 ADF STAFF  |  Photos: AFP/Getty Images
Sudan was in a hopeful position after shaking off 30 years of brutal, autocratic rule in 2019.
A vicious dictator had been toppled, a new prime minister was talking about forming a more professional security sector, and civilians and military officials had set up a government that was crawling toward democracy.
After two fraught years under the tenuous transitional government, however, the nation's ugly history got in the way.
A failed uprising in September 2021 by soldiers loyal to former President Omar al-Bashir was but a prelude to a coup a month later when the military, led by Gen. Abdel Fattah al-Burhan, dissolved the country's ruling Sovereignty Council, suspended part of the Constitution and placed Prime Minister Abdalla Hamdok and others under house arrest.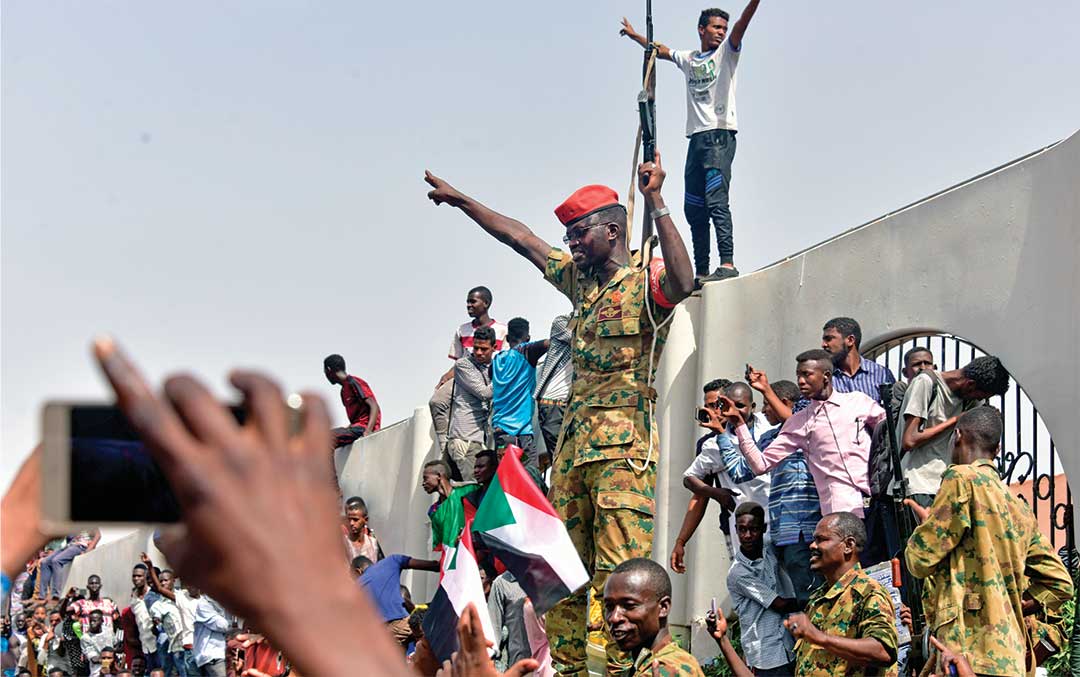 In April 2021, Hamdok had said Sudan would strive to build a unified national military "distinguished by its professionalism." 
The pledge, and the opportunity it sought to exploit, raised international hopes that Sudan finally could write a new page in its troubled history.
It remains to be seen whether that will be so.
Uniting disparate armed groups and their leaders under a common security framework that respects the rule of law and the rights of the people is a tall order for any nation — and all the more so for Sudan.
Despite the challenges, the impending need for Sudan to transform its security sector away from one fashioned to prop up a dictator has gotten a lot of attention since al-Bashir was toppled in 2019.
Before the coup, the Africa Center for Strategic Studies (ACSS) sponsored a series of five webinars from March 1 to April 26, 2021, titled "Reimagining the Security Sector in Sudan." In them, experts talked about the role of the security sector in democratic transitions, civil-military relations in Sudan and the importance of having a national security strategy. 
Sudan's history has been littered with violence and instability. Then-Brig. Gen. al-Bashir overthrew Sudan's elected government in a 1989 military coup and ruled as chairman of the Revolutionary Command Council for National Salvation. He banned political parties, controlled the press and dissolved the national parliament. With help from a Muslim extremist named Hassan al-Turabi, al-Bashir imposed Shariah in March 1991, a move that accentuated divisions between the north and south, where most people follow animist or Christian beliefs.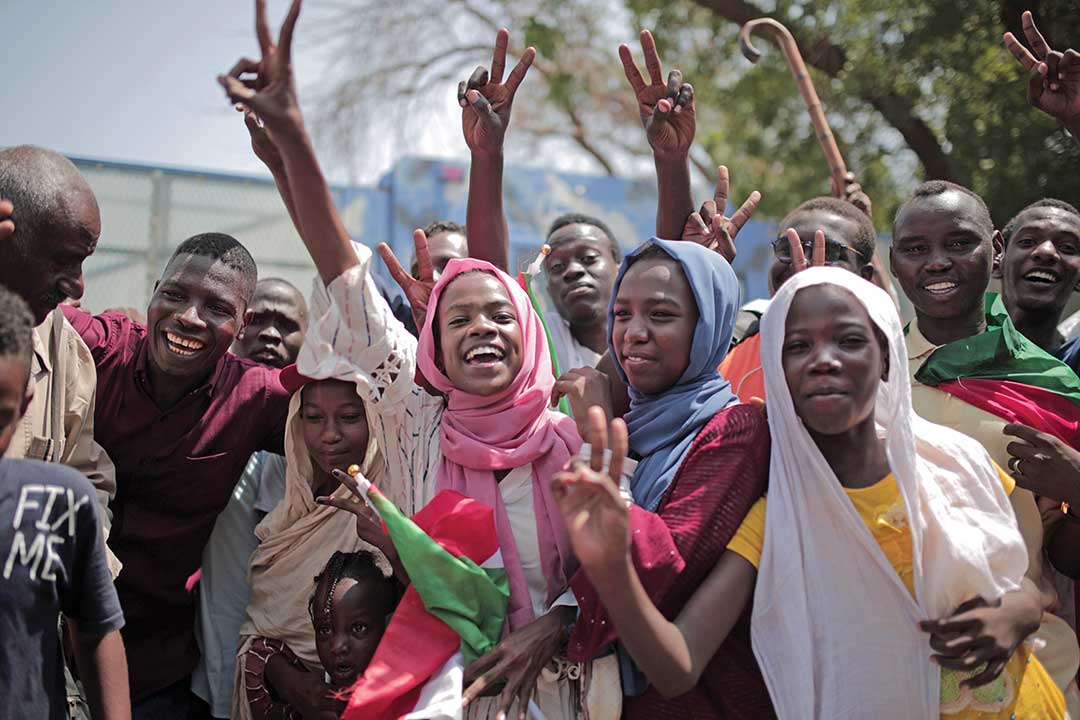 His power seizure came amid the Second Sudanese Civil War, a 22-year conflict between the central government in Khartoum and the Sudan People's Liberation Army. The war, which started in 1983, led to the eventual separation that resulted in the formation of South Sudan as an independent nation in 2011.
In 1993, the Revolutionary Council was disbanded, and al-Bashir became president of Sudan, though he retained military rule. In subsequent years, he was confirmed as president in an election, lifted his ban on political parties and turned against his former ally, al-Turabi.
As al-Bashir continued his iron grip on the nation, rebels in the western Darfur region took up arms against the central government in 2003. Al-Bashir responded by using Arab militias, notoriously known as the Janjaweed ("devils on horseback"), who brutally attacked and terrorized civilians, despite global condemnation. Eventually, a hybrid African Union and United Nations peacekeeping mission came in to restore order and protect civilians. The mission ended January 1, 2021. 
Years of sanctions and declining oil revenue resulting from South Sudan's independence led to austerity measures that hit civilians hard. Protests that centered on cuts to bread and fuel subsidies ignited demonstrations in the east that soon spread to the capital, Khartoum. Eventually, protests expanded to include demands for al-Bashir's removal.
A mass gathering outside the Defense Ministry that began April 6, 2019, was joined by junior military officers as high-ranking officers declined to disperse protesters, The Washington Post reported. 
Al-Bashir soon was overthrown amid the popular rebellion led by a coalition of doctors, lawyers and health workers known as the Sudanese Professionals Association.
"This is potentially a new dawn for Sudan," Rashid Abdi, an analyst for the International Crisis Group, told the Post at the time. "It shows that even the most entrenched dictatorships are vulnerable. The future is uncertain, but there is now a better chance to engineer a viable, inclusive transition."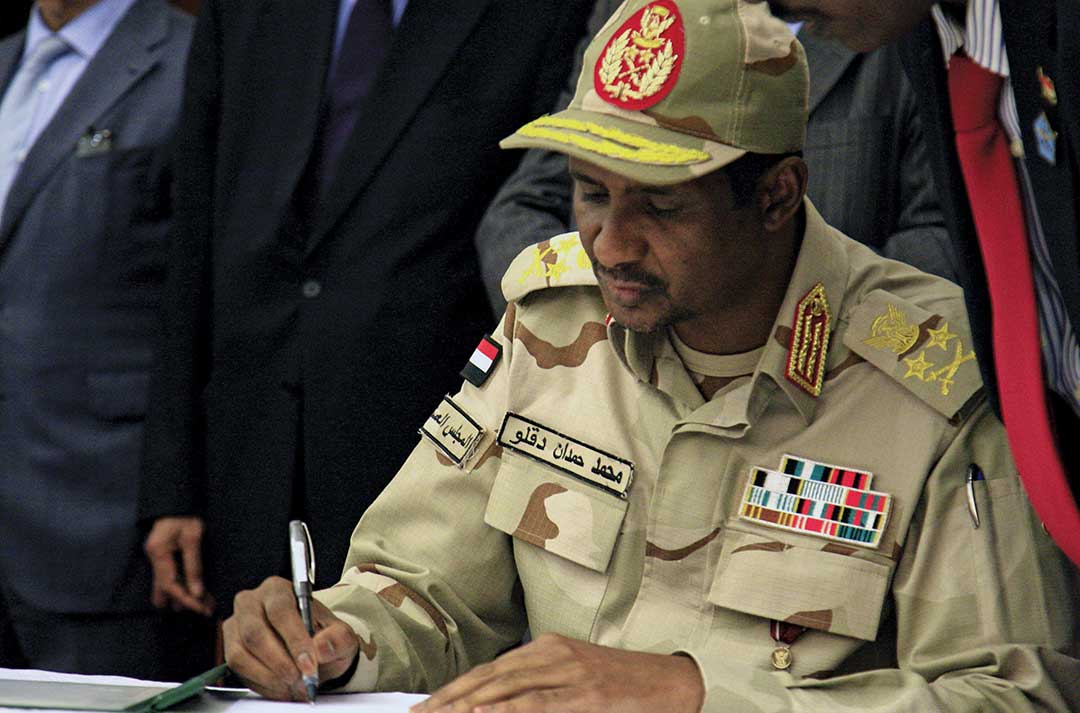 TRANSITIONAL REGIME TAKES CONTROL
Although al-Bashir's ouster pleased protesters, the type of government that succeeded him did not. After al-Bashir's removal, military leaders took control under the Transitional Military Council (TMC) and declared a three-month state of emergency. After months of negotiations, military officials and the civilian opposition reached a power-sharing arrangement in July 2019. 
The agreement had the TMC and the Alliance for Freedom and Change — a group that represents the pro-democracy civilians — form a Sovereignty Council that served as the head of state. The council had a mix of military and civilian leaders.
Civilian council members nominated the prime minister, the economist Hamdok, who oversaw national executive functions, including about 20 cabinet ministries. A third component, the Transitional Legislative Council, was responsible for legislation and executive oversight.
The Sovereignty Council was to rule for 39 months. A person selected by the military was to chair the council for the first 21 months. The last 18 months were to be chaired by someone selected by civilian members, according to the arrangement.
Controversy continued despite the transitional arrangement. In May 2021, a civilian member of the Sovereignty Council resigned, claiming military members had made unilateral decisions and used force against peaceful protesters, Voice of America reported.
In June 2021, Reuters reported that Sudan's military planned a joint force to "crack down on insecurity" as economic and regional tensions persisted. Also troubling was who made the announcement: Gen. Mohammed Hamdan Dagalo, deputy head of the council. Dagalo is known by the name "Hemedti" and heads Sudan's Rapid Support Forces (RSF).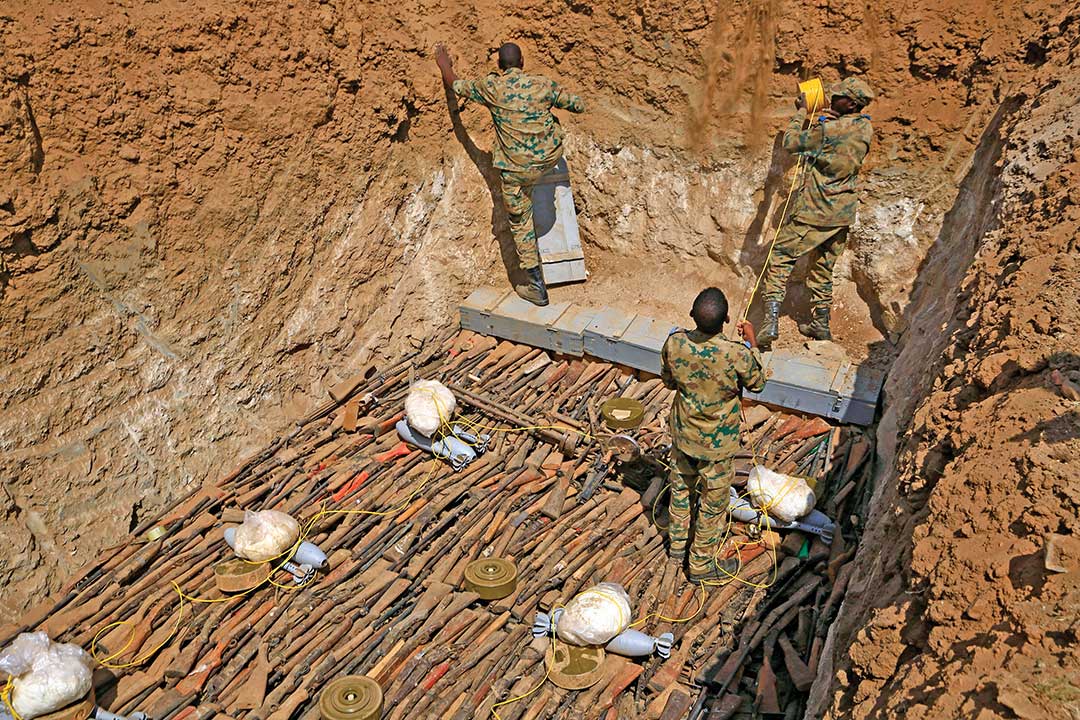 The RSF emerged from the ruthless Janjaweed militias in Darfur in 2013, and Hemedti, a former camel trader, was appointed as force commander, Al-Jazeera reported in June 2019. Human Rights Watch called the RSF "men with no mercy," and the force killed nearly 200 and arrested and wounded hundreds more during 2013 protests in Khartoum. In 2015, the RSF was deemed a "regular force" and two years later incorporated into the Sudanese Army, where it reported directly to al-Bashir and protected him from coup attempts.
The irony that Hemedti and the RSF were involved in the Sovereignty Council was not lost on the Sudanese people.
"We do not want to move forward with the RSF as part of the Sudanese army," Hajooj Kuka, a protester and member of the Girifna pro-democracy movement, told Al-Jazeera. "At this point, we have totally lost trust in them."
THE WAY FORWARD FOR SUDAN
After al-Bashir's ouster, economic troubles persisted in Sudan, and COVID-19 has added to the nation's problems. Those challenges, coupled with the recent military coup, make Sudan's efforts to realize Hamdok's assurance of a professional security sector seem remote. 
Dr. Luka Biong D. Kuol, dean of academic affairs at the ACSS, wrote in November 2020 that Sudan's journey toward a professional security sector faced a number of challenges. 
In October 2020, the transitional government signed a peace agreement with the Sudanese Revolutionary Front, which includes several rebel groups, to end nationwide violence that killed hundreds of thousands and displaced millions more, Al-Jazeera reported. But two influential armed groups — the Sudan Liberation Movement, based in Darfur, and the Sudan People's Liberation Movement-North — did not sign at the time.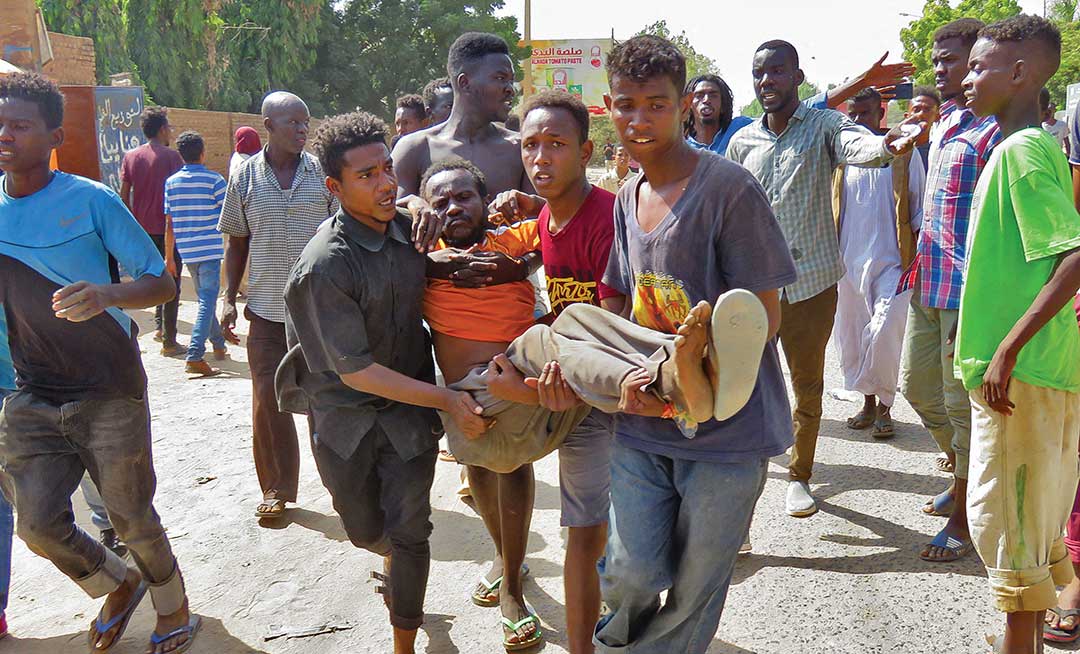 Kuol wrote that Sudan's Constitutional Charter and the peace pact included only uniformed personnel in their narrow definitions of security. Furthermore, the charter named the military as being solely responsible for transforming its institutions. "In addition to asking the military to reform itself, this approach overlooks the fact that in a democracy, civilians have a vital role in setting the vision and strategic policy of the security sector," Kuol wrote.
Comprehensive reform efforts, he argued, would include lawmakers, civil society, the judiciary, and finance, immigration and customs authorities, to name a few.
Disarmament, demobilization and reintegration (DDR) also is a crucial component in overall security sector reform in a nation that has numerous armed groups, such as Sudan. DDR is the process of taking weapons from armed groups, getting combatants out of those groups, and helping ex-combatants reenter communities safely and productively. 
Kuol said DDR in Sudan was likely to fail unless it was part of a larger national vision or security strategy directed by leaders with sound command and control of the forces involved. A national security strategy is essential to the process.
The ACSS webinars emphasized this point. Medhane Tadesse in the March 29, 2021, webinar said a national policy is "the main entry point" for starting an inclusive conversation about security sector reform and wider state-building efforts. Such conversations should include social and political issues and be as inclusive as possible.
"In broader terms, it can help to build the social contract in Africa by bringing different actors, by bringing citizens, and different stakeholders into national dialogue in framing a common vision," said Tadesse, an expert on African peace and security.
Sudan's security sector also would have a role to play in the nation's transition. In fact, it stands to benefit from successful efforts, argued Dr. Joseph Siegle, ACSS director of research, in a blog post originally written for the Arabic website Tawazun.net in March 2021.
Military leaders risk inheriting civilian displeasure over Sudan's struggling economy if they cling to power. Turning over the reins to civilian authorities could enhance security by allowing the government to further pursue peace agreements with holdout rebel groups. It also would allow the military to focus on border security and violent extremism, he wrote.
A military free of political duties could focus on reform and leave economic concerns to the state, Siegle wrote. A more robust economy, in turn, would provide revenue for military salaries, pensions and retirement benefits that could ease senior officers' migration to the private sector.
"There is not one but multiple Sudanese armed forces," Siegle wrote. "The transition provides an opportunity for military professionals to regain control over and rededicate the armed forces to protecting the state and its citizens, with a unified command structure and uniform standards for training, discipline, recruitment, and merit-based promotion."
By early November 2021, tens of thousands of civilians were protesting the coup in the streets of Sudan, a development that some observers say had caught al-Burhan off guard. Security forces had killed a number of protesters in response.
"Because of this resistance, and the West's backing for Mr. Hamdok and his civilian comrades, we think Mr. Burhan will have to agree to share power," Zaynab Mohamed, political analyst at Oxford Economics Africa, told CNBC. "Tensions in the political environment will remain high in coming months as stakeholders try to negotiate a new agreement, and we expect deadly violence against anti-coup protesters to continue."