Land Forces Commanders Strengthen Bonds At ALFS 22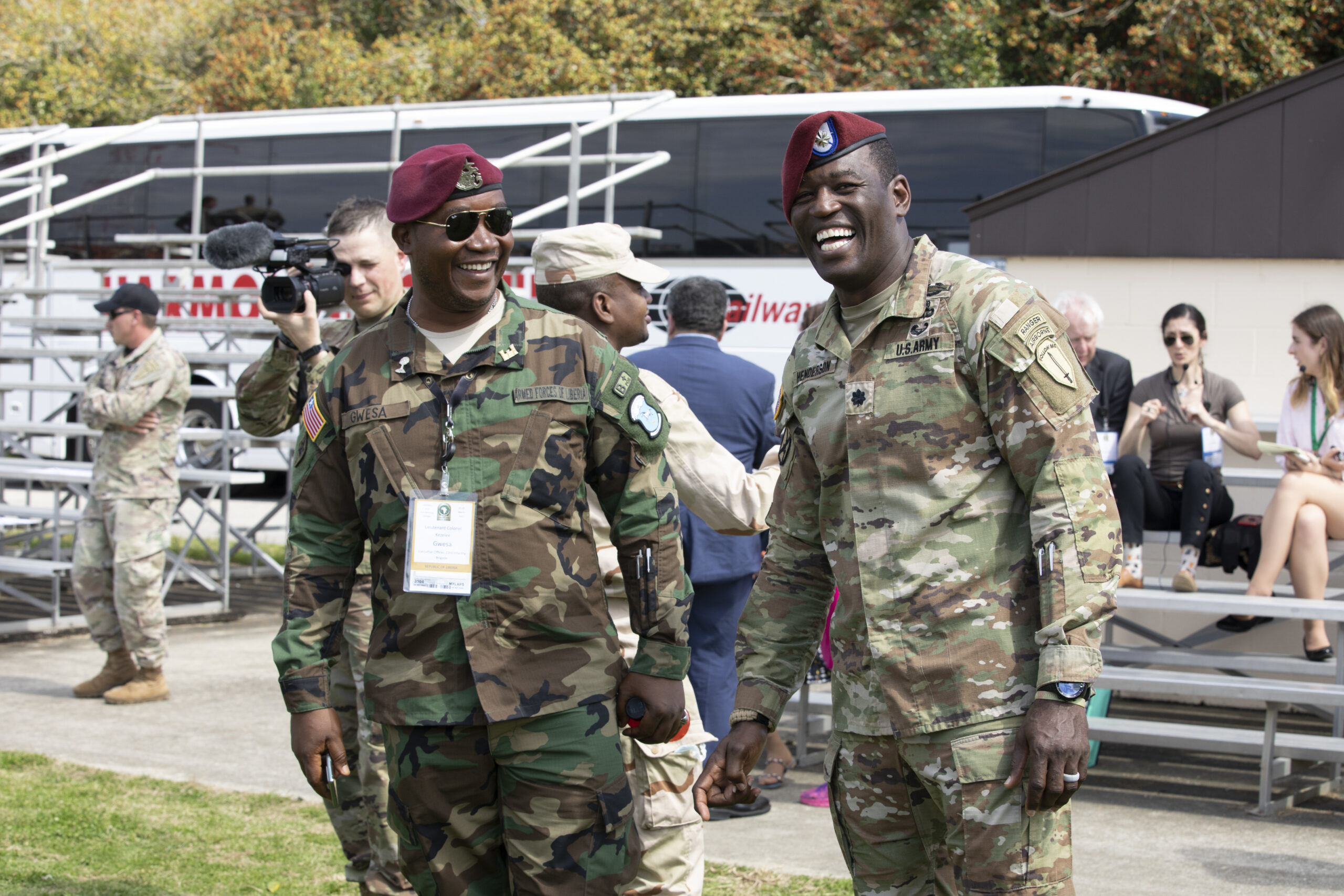 ADF STAFF
With Russia's invasion of Ukraine on everyone's mind, the question from a Cameroonian journalist caught no one by surprise: How important are Africa's security partnerships with Europe and the United States, and how do they affect Russia's ambitions on the continent?
Seated next to his U.S. Army counterpart, Malawi Land Forces Commander Maj. Gen. Chikunkha Harrison Soko breathed deeply and took the first crack at answering the complex question during a live media briefing on the last day of the 2022 African Land Forces Summit (ALFS) on March 24.
"What affects Europe, affects Africa. What affects Africa, affects the whole of Europe," he said. "It's important that we come together and discuss issues of global peace, and that's exactly what we're doing here."
Soko stressed military collaboration throughout Africa, which was a tenet of the 10th iteration of the weeklong summit, held this year at Fort Benning, Georgia, after the previous nine summits took place on the African continent.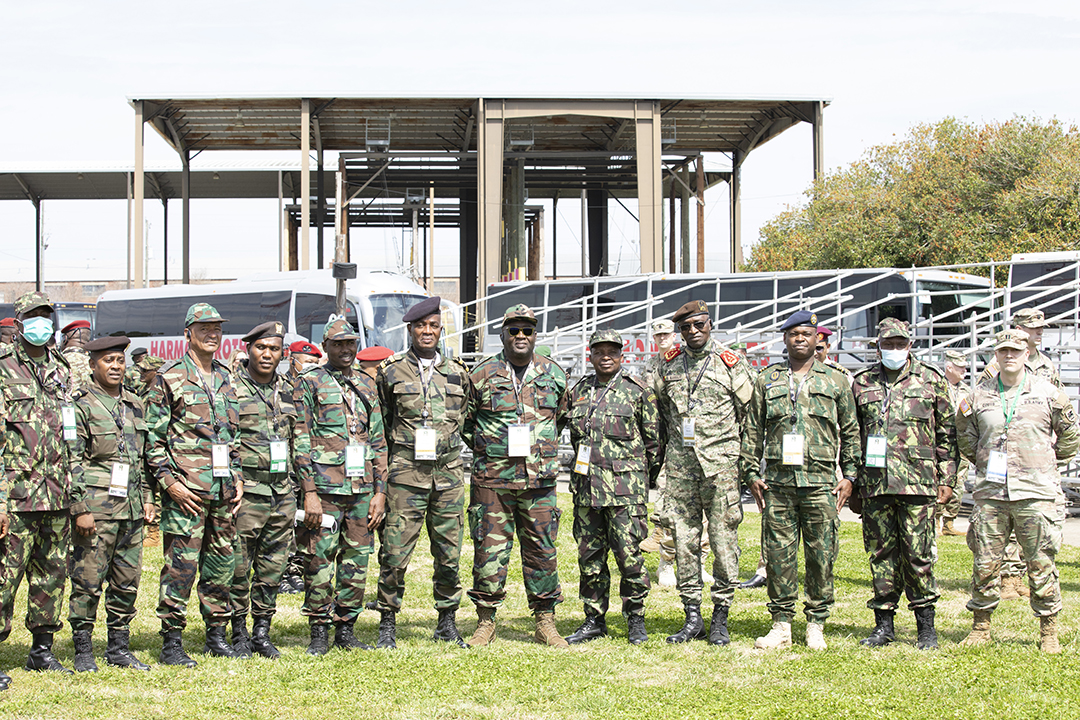 Other core principles of the event — training with allies and partners, sharing information and experiences — were emphasized as the best way to achieve common security objectives.
Brig. Gen. Venuste Nduwayo, Land Force commander of the Burundi National Defense Force, said his biggest takeaways from ALFS 2022 were friendship, camaraderie and the powerful impact of establishing networks of military leaders.
"Our armies and our countries have different problems," he told a U.S. Army reporter. "But the best thing is to see it and be prepared, to not be surprised by anything."
Military leaders from more than 40 African countries attended the summit, along with representatives from organizations such as the African Union and the United Nations. More than 35 land forces commanders attended.
Soko said this year's ALFS will contribute to African security because it exposed partner nations to new leadership styles and training models while also providing a forum to discuss issues affecting Africa and the world.
"The leadership, the training Fort Benning provided to us, especially the leadership skills, individual skills in our respective armies will contribute to the security of our countries and the continent," he said.
Nigerian Maj. Gen. Abdul Khalifah Ibrahim, the top general for a multinational task force fighting Boko Haram insurgents in the Lake Chad Basin, valued how translators allowed participants to network in French and Portuguese with other leaders.
"My horizons have been widened," he said. "The concepts I saw here, the training facilities, the methodology, will impact positively on my command and also on training and other aspects of the military in my country, Nigeria."
Aside from the goal of strengthening partnerships across Africa to improve regional and continental security, participants discussed how to cultivate leaders who can resolve complex cross-regional threats.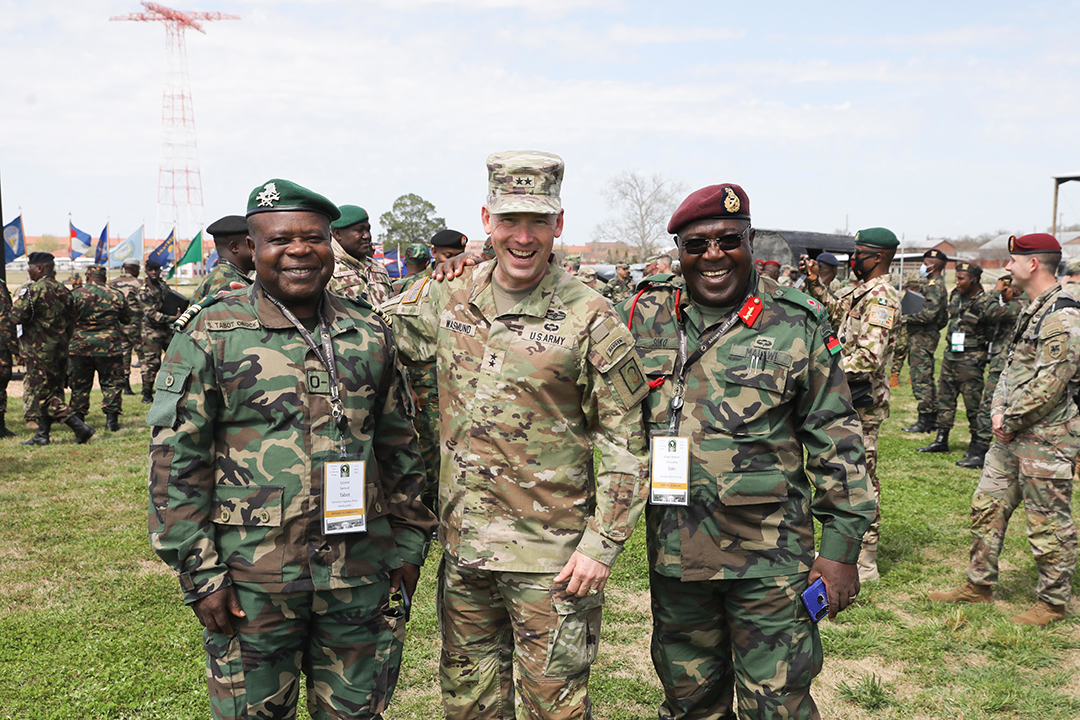 Chief of Staff of the Ghanaian Army Maj. Gen. Thomas Oppong-Peprah shared his experience working in Ghana with the U.S. Army Security Force Assistance Brigade (SFAB), which comprises highly specialized units that conduct training, advising, assisting and accompanying operations with allied and partner nations around the world.
In Ghana, the 2nd SFAB is working with the Ghana Army to share information and best practices through training and key leader engagement.
Oppong-Peprah said key leader meetings about future training opportunities and about the interoperability of communication equipment took place in Tamale, Ghana, in January and built on an already strong security partnership with the U.S.
"I have the Security Force Assistance Brigade in my country helping to build capacity for our Army," he said. "I have had the opportunity to see the broader organization of the brigade and also have realized how flexible it is.
"It's imperative that we learn and train together and be able to work together for the good of mankind."
As the summit closed with the announcement of Côte d'Ivoire as the co-host of the 2023 ALFS, Joint Force Commander of the Sierra Leone Armed Forces Maj. Gen. Peter Kakowou Lavahun reflected on ALFS 2022, saying how much he appreciated the engaging indoor and outdoor aspects of the summit.
There were breakout sessions, discussion groups, training facility tours and demonstrations by U.S. Airborne Rangers that included live fire from tanks, Bradley fighting vehicles, TOW missiles, machine guns, and other weapons and armor.
"I've been quite impressed with everything — the organization, the planning, the efforts and research that have been put into this event," he said. "I've had the opportunity to meet new commanders from across Africa, make new friends, network a lot.
"It's been quite remarkable."