Warped Messages
Russian Disinformation Aims to Influence Elections and Gain Access to Natural Resources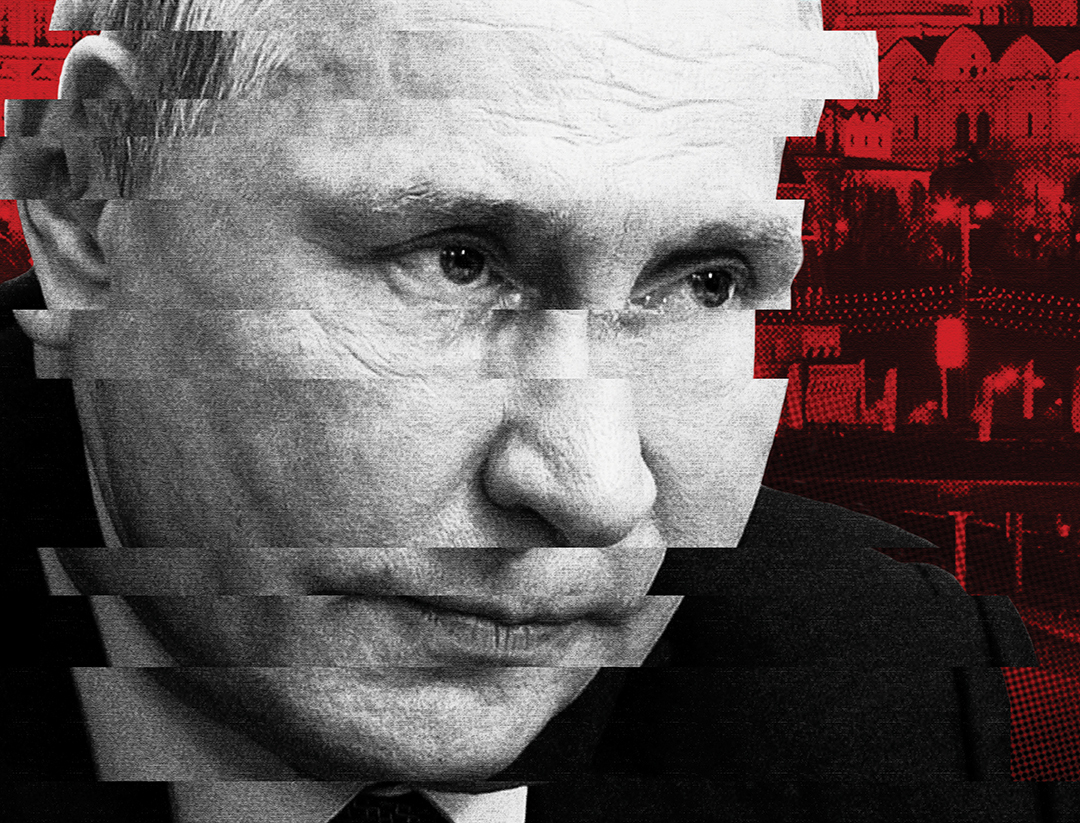 ADF STAFF
In Madagascar, a webpage in the Malagasy language shows a cartoon of a Russian bear awakening from hibernation to save Africa from hyenas. 
In Libya, an Arabic language website hails Saif al-Islam, son of the late dictator Moammar Gadhafi, as the country's savior. 
In the Central African Republic, a site in French celebrates the visit of Miss Russia to the country to judge a beauty pageant. 
All of these websites share a characteristic: Russian operatives created them as part of a wide-ranging influence campaign in Africa. In a study by the Stanford Internet Observatory, analysts reviewed 73 Facebook pages that they termed "inauthentic" and suspected of being linked to Russia. The pages had posted 48,000 times, had more than 9.7 million interactions and were liked by more than 1.7 million accounts. These pages are believed to be just a fraction of the Russian internet effort in Africa. 
"The disinformation operations are one of the many new methods … that help Russia extend their sphere of influence," wrote Róbert Gönczi for the Warsaw Institute. "The message is clearer than ever: Russia has returned to the African continent and their intentions are more serious than ever."
Observers say Russia does not have the political clout or economic resources to exert influence on a wide scale the way it did during the Cold War. Instead, it views online messaging as a way to make a splash on the cheap. 
"Social media and online influence is a relatively low-cost way to have the impact on the world stage," said Cameron Hudson, a senior fellow of the Africa Center at the Atlantic Council. "Anything that they can do to undermine the free press, democratic institutions and to sow doubt in the minds of populations, I think, probably plays into their broader vision."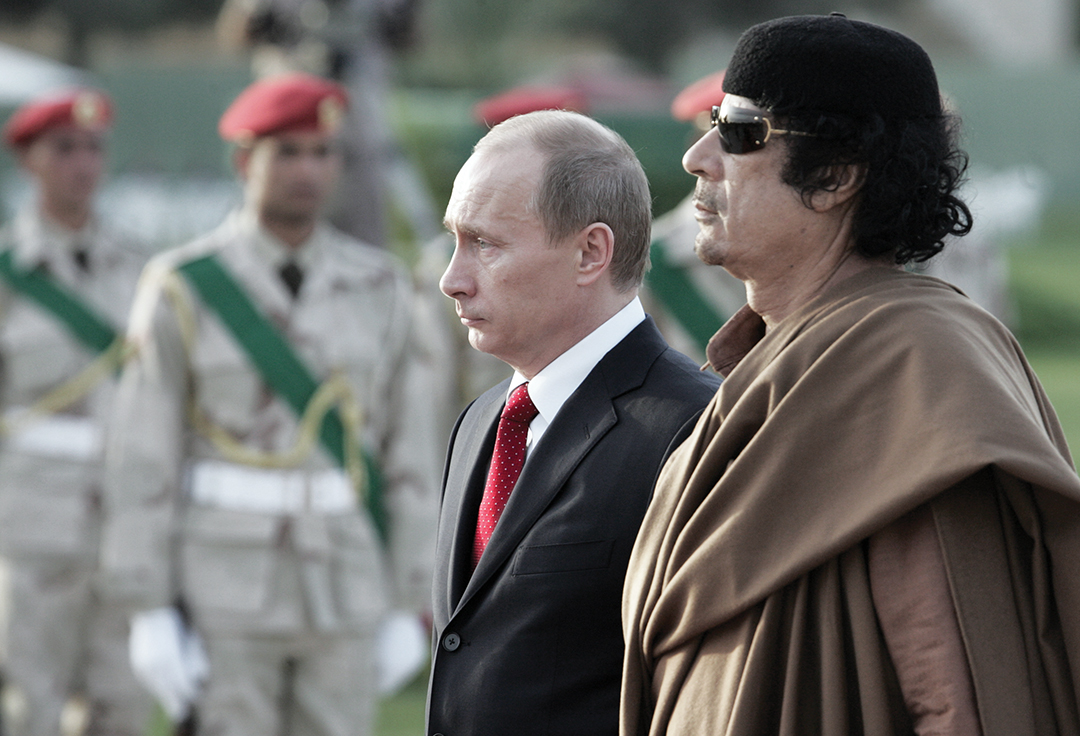 Tied to Putin
The man leading the effort is Yevgeny Prigozhin. A close ally of Russian President Vladimir Putin, he heads Russia's Internet Research Agency (IRA), a Russian "troll" operation, and the Wagner Group, a private military contractor active in Africa. 
Early in its research, Stanford identified a cluster of Facebook pages linked to Wagner that targeted Libya. The pages supported rogue Field Marshal Khalifa Haftar and his fighters. They also waxed nostalgic about the Gadhafi era and sought to discredit the United Nations and the West. When researchers reported the pages to Facebook, the social media company identified similar pages targeting the Central African Republic, the Democratic Republic of the Congo, Mozambique and Sudan. The pages have since been removed. 
Russia's efforts appear to rely on subcontractors who are native speakers of a language in the target area and often are from the targeted country. Aside from Twitter and Facebook, the groups also operate on the messaging apps WhatsApp and Telegram.  
Shelby Grossman of Stanford said the pages in Africa began to spring up in 2018, not long after Facebook and Twitter had disabled most of the IRA's accounts in the U.S. Grossman believes Prigozhin was working on a "franchising" strategy through which local actors could be paid to post on behalf of Russia. Such posters are harder to connect to Russia and can produce content that resonates with the local community in fluent local dialects, she said. Stanford received leaked internal documents identifying many of these pages as linked to Russia. Without them, Grossman said, it would have been difficult even for trained analysts to identify them as inauthentic. 
"It's really hard to recognize these campaigns as they're unfolding in real time," Grossman told the Africa Center for Strategic Studies. "And if disinformation researchers can't identify something without an internal document, it's not reasonable to expect ordinary people to figure it out."
Although the pages vary greatly in approach and style, several major themes emerge.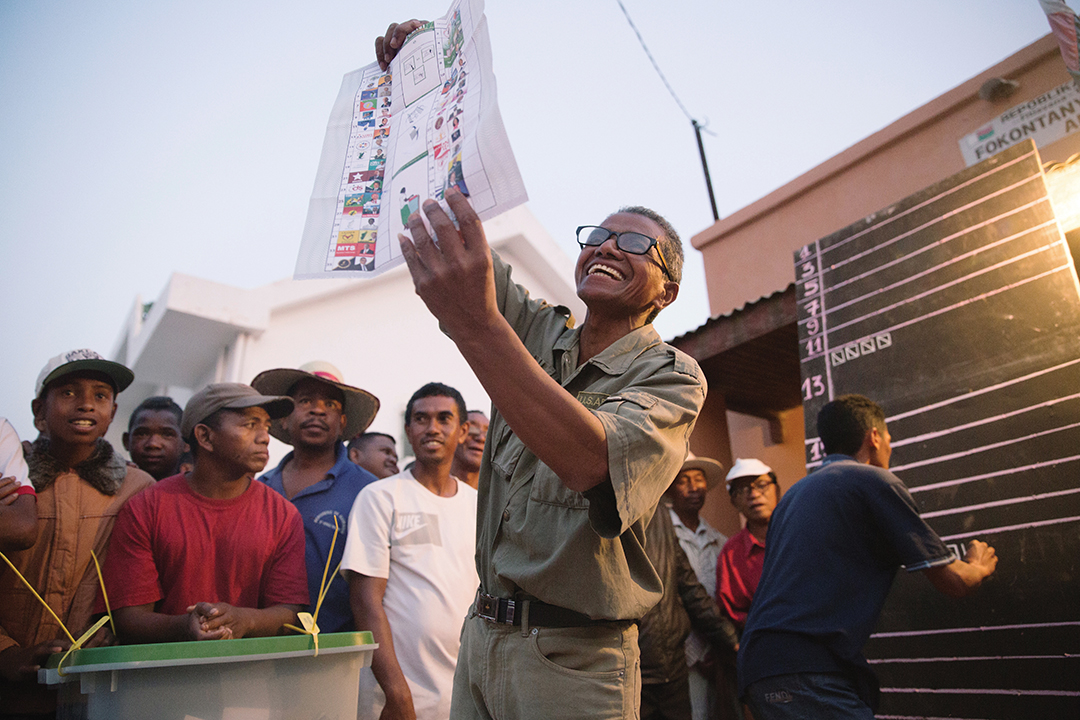 Political Interference
In many parts of the world, Russia seeks to influence elections in favor of candidates it believes will be pro-Kremlin. In Madagascar, for example, Russia supported a presidential candidate in the 2018 election with a digital and in-person effort that violated the nation's campaign laws. The effort included webpages and traditional campaign material such as pamphlets, billboards and television advertisements. Russian operatives linked to the Wagner Group also paid local journalists to write positive stories about the candidate and paid people to attend campaign rallies, The New York Times reported. 
Russian election meddling also has been documented in Libya and Mozambique where, months before the 2019 election, Russian operatives created pages supporting the incumbent president. 
"The Facebook and Instagram content we analyzed was typically supportive of the ruling party in whatever country the page or account was targeting," Grossman said. "Generally, the content consisted of a lot of 'cheerleading' for whomever was currently in office."
The Russian strategy appears to support incumbent regimes, often led by authoritarians, who can show their gratitude by directing resources and lucrative contracts toward Russian companies. 
"These are countries with authoritarian-style leaders who need a little extra help to win," said Paul Stronski, a senior fellow at the Carnegie Endowment for International Peace. "And in return, [Prigozhin] gets access to some of the goodies."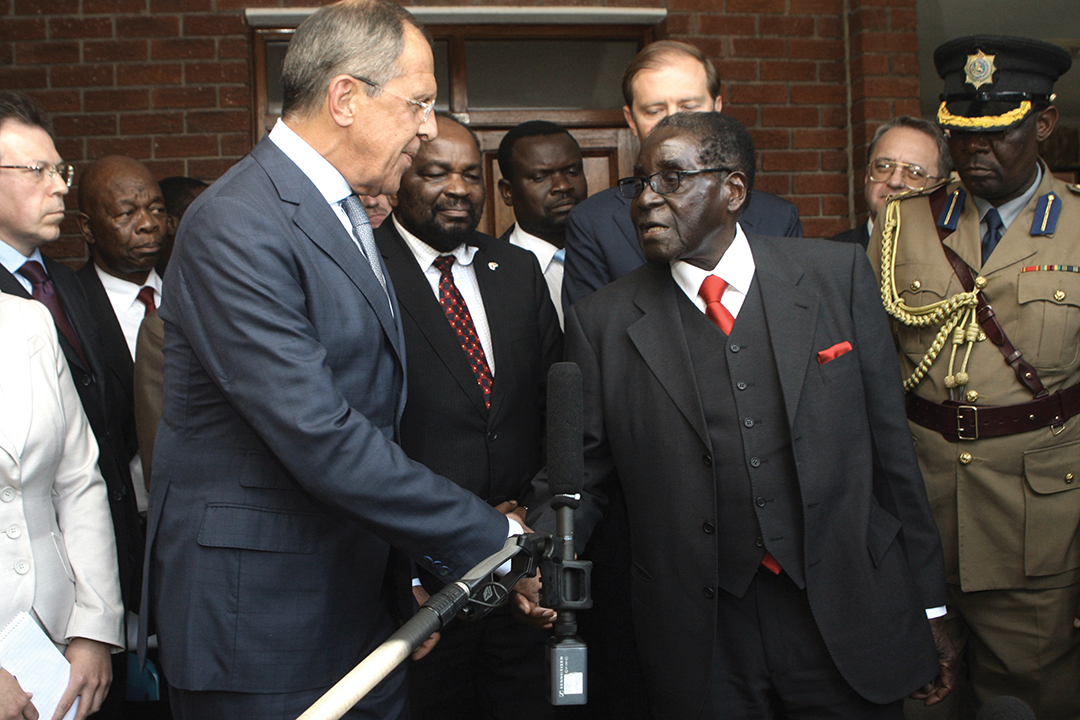 Opening the Door for Business
Russia's disinformation campaigns often are designed to give its businesses an advantage. 
In Sudan, Russian-backed webpages described the economic struggles the country is experiencing, including food shortages and inflation. They touted the economic advantages of a proposed Russian naval base on the Red Sea and Russia's expertise in the mining sector. 
Before the downfall of longtime President Omar al-Bashir, a Prigozhin-controlled business called M-Invest helped spread misinformation and sought to undermine popular protests against Bashir. In return, Bashir gave gold mining rights to a subsidiary of M-Invest known as Meroe Gold. 
"M-Invest is believed to have advised Omar al-Bashir on how to create a whole system of false propaganda to discredit the leaders of the popular pro-democracy protests," said Suliman Baldo, senior advisor at The Sentry, an investigative group researching money connected with war criminals. "Then also, they advised him to stage public executions and kill a reasonable number of protesters so as to quell the protest against his regime."
This type of outside support and information campaign is sometimes called a "black knight" operation. Russia plays the role of the black knight supporting the leader or party in power and, in return, gets access to natural resources.
Russian energy giant Rosneft operates in Equatorial Guinea, Libya, Mozambique, Nigeria, South Sudan and Uganda. Russian nuclear power company Rosatom has signed agreements to work in 14 African countries, and energy companies Lukoil and Gazprom also are active on the continent. Russian mining companies are eager to gain access to rights for bauxite, platinum and other metals.  
The Russian government sees a strategic advantage in supporting regimes that can give companies access to these natural resources. Often these are regimes that most world leaders do not want to be associated with. 
"Russia is willing to do business with a lot of unsavory actors," Hudson said. "It is willing to do business with regimes that are seeking to hold onto power through unconstitutional methods. It is willing to do business with military governments, governments that Western democracies might not be so quick to embrace. Russia sees itself as having an advantage in going after those markets."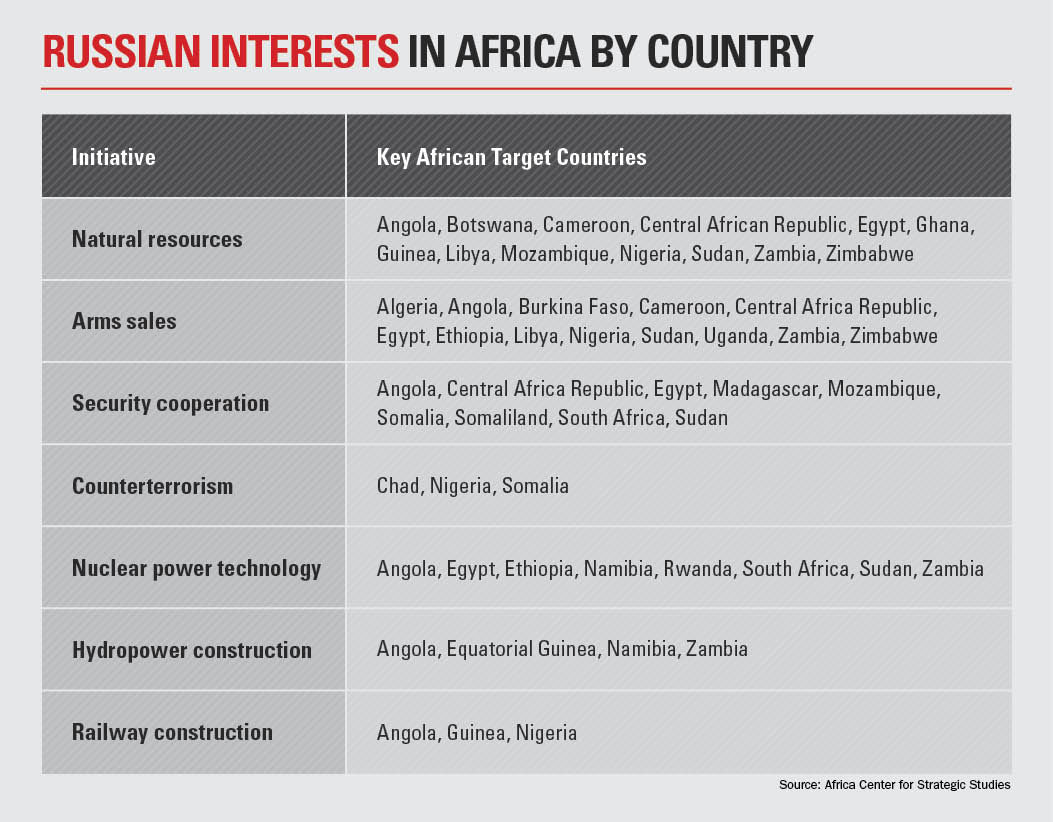 Troll Farms
Not all of Russia's African cyber activities are directed at African countries themselves. Some use Africa as a platform to broadcast outward. 
To create a layer of confusion and distance themselves from global efforts at election interference and disinformation, Russian operatives have set up "troll farms" in Africa. Operations discovered in Ghana and Nigeria pay young people to post false or misleading stories on social media platforms, according to a CNN investigation. 
Facebook removed 49 accounts, 69 pages and 85 Instagram accounts it believed were engaging in foreign interference. Twitter also removed 71 accounts linked to the farms where people often live and work in cramped quarters. 
"Most were tweeting in English and presented themselves as based in the United States," Twitter said in a statement. "The accounts — operating out of Ghana and Nigeria and which we can reliably associate with Russia — attempted to sow discord by engaging in conversations about social issues, like race and civil rights."
This franchising of Russia's disinformation efforts makes it harder to trace and to shut down. 
Grossman said that although social media giants and governments can do more to stop this type of meddling, the best and quickest solution is for users to educate themselves on what might be inauthentic content or social media posts designed to manipulate them. 
"In general, when citizens are consuming information on social media, they should think about how that content is trying to make them feel," Grossman said. "And if it feels like your emotions are being manipulated, then it's a good idea to be suspicious."  
---
Russian Misinformation Efforts in Africa by Country
Libya
Types of web content: Sites designed to resemble news and fan pages of political and military leaders.
Messaging: Support for Field Marshal Khalifa Haftar and his militia; and Saif al-Islam, son of former Libyan dictator Moammar Gadhafi.
Possible goal: Support return to authoritarian rule of Libya, which could ease Russian access to natural resources, including oil. 
Sudan
Types of web content: Sites designed to resemble news, political pages. 
Messaging: Support for former leader Omar al-Bashir, denigration of protest movements, touting Russia as an economic partner.
Possible goals: Bolster a friendly regime that gives Russia mineral access. Win support for a Russian naval base on the Red Sea. 
Madagascar 
Types of web content: Sites designed to resemble news, sites supporting politicians, a site created for a mining company. 
Messaging: Russia actively supported its preferred candidates during the 2018 national elections with web ads, television ads and print materials in violation of campaign laws. 
Possible goal: A company controlled by Yevgeny Prigozhin bought a majority stake in a Malagasy chromium mining company and needed a friendly government to maintain access. 
Central African Republic (CAR)
Types of web content: Sites designed to resemble news, sports and culture pages, pages supporting politicians, general-issue pages supporting Russia's involvement in the CAR.
Messaging: Pages generally were supportive of the administration in power, supportive of Russia-CAR partnerships, and critical of France and the United Nations.
Possible goals: Russia is a major arms supplier to the country and has built a significant political and security partnership through private military contractors. These contractors offer personal protection to politicians and train the armed forces. Reportedly, this partnership has established Russian companies' access to CAR mineral extraction. The cyber effort might seek to broaden this access and win public support.