As Libya Struggles, Foreign Fighters Dig in
Foreign Fighters Are Reluctant to Leave. Vast Oil and Gas Resources Are Part of the Problem.
ADF STAFF
In late 2019, as a fierce battle raged in Libya to save the southern suburbs of Tripoli, medics treating the wounded began to notice something unusual. They were finding bullet holes but no exit wounds. 
Instead, what they found in the wounded were hollow-point bullets as long as a finger. Few of the people who were shot survived. The ammunition was a deadly calling card of Russian mercenary snipers who had entered the fight on the side of militias commanded by Field Marshal Khalifa Haftar. 
Their motive was profit and, according to Soldiers fighting on behalf of Libya's Government of National Accord (GNA), they did not abide by laws of war or care much for human life. 
"They care about money, collecting money," Haitham Werfali, an artillery commander for the GNA Army, told the BBC. "They kill people, cause terror and commit crimes for money."   
The abuses soon worsened. According to a GNA Soldier interviewed by the BBC, Russian mercenaries would execute Libyan Soldiers once they were captured. "He put his hands up, and they shot him in the stomach, two bullets next to each other," said Mohammed al-Kahasi recalling the death of one of four Soldiers he believes was executed.   
A former Russian mercenary who fought in Libya confirmed the brutal tactic, saying prisoners of war were kept only as long as they were useful. "If a workforce is needed to dig trenches, for example, or do labor, then a prisoner has value as a slave," the former Wagner mercenary told the BBC. "If that's not required, the result is obvious. No one wants an extra mouth to feed."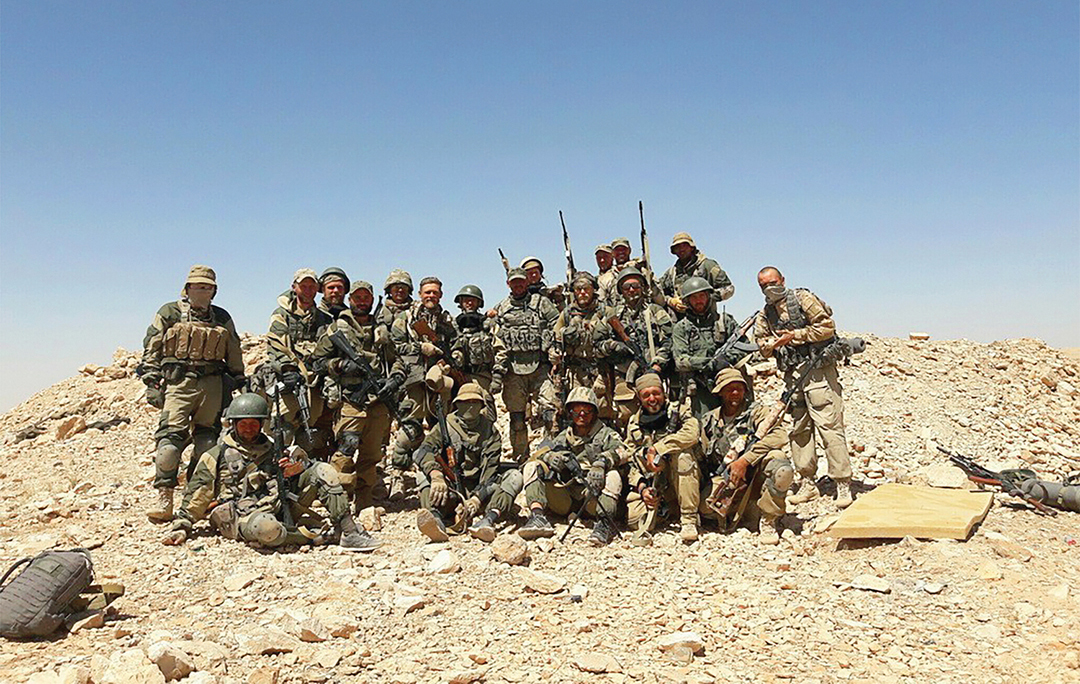 The alleged war crimes committed by Russian mercenaries jeopardize a fragile peace in Libya. As leaders of Libya's unity government tried to rebuild in 2021, they asked foreign fighters to go home. 
"We demand that all mercenaries leave the Libyan lands immediately," interim Minister of Foreign Affairs Najla al-Mangoush announced March 17, 2021.
But in subsequent months, Russian forces continued to play a spoiler role in the country. Satellite imagery showed the construction of a trench that extended 70 kilometers south from the coastal city of Sirte toward a Haftar-controlled air base in al-Jufra. Experts who analyzed the images spotted 30 defensive positions dug along the trench.
"Wagner's forces will not abide by any agreement to withdraw from Libya," Muhammad Ammari, a member of Libya's Presidential Council, told The Libya Observer. "The Wagner Group provides the Russian government with the power and means to influence Libyan political, military and economic policy."
A Destabilizing Force
Libya largely has been without a government since 2011, when rebels overthrew and killed dictator Moammar Gadhafi. Various factions controlled parts of the country until late 2020, when a cease-fire ended the fighting. Leaders established the Government of National Unity with Prime Minister Abdul Hamid Dbeibah as its head. Elections were planned for December 24, 2021.
As most of the government's institutions fell into place, Dbeibah said that the country's armed forces remained divided. Fixing that divide is in the hands of a joint military commission made up of five senior officers from Dbeibah's former United Nations-recognized GNA and five senior officers from its rival, the former Libyan National Army (LNA) of eastern-based military commander Haftar.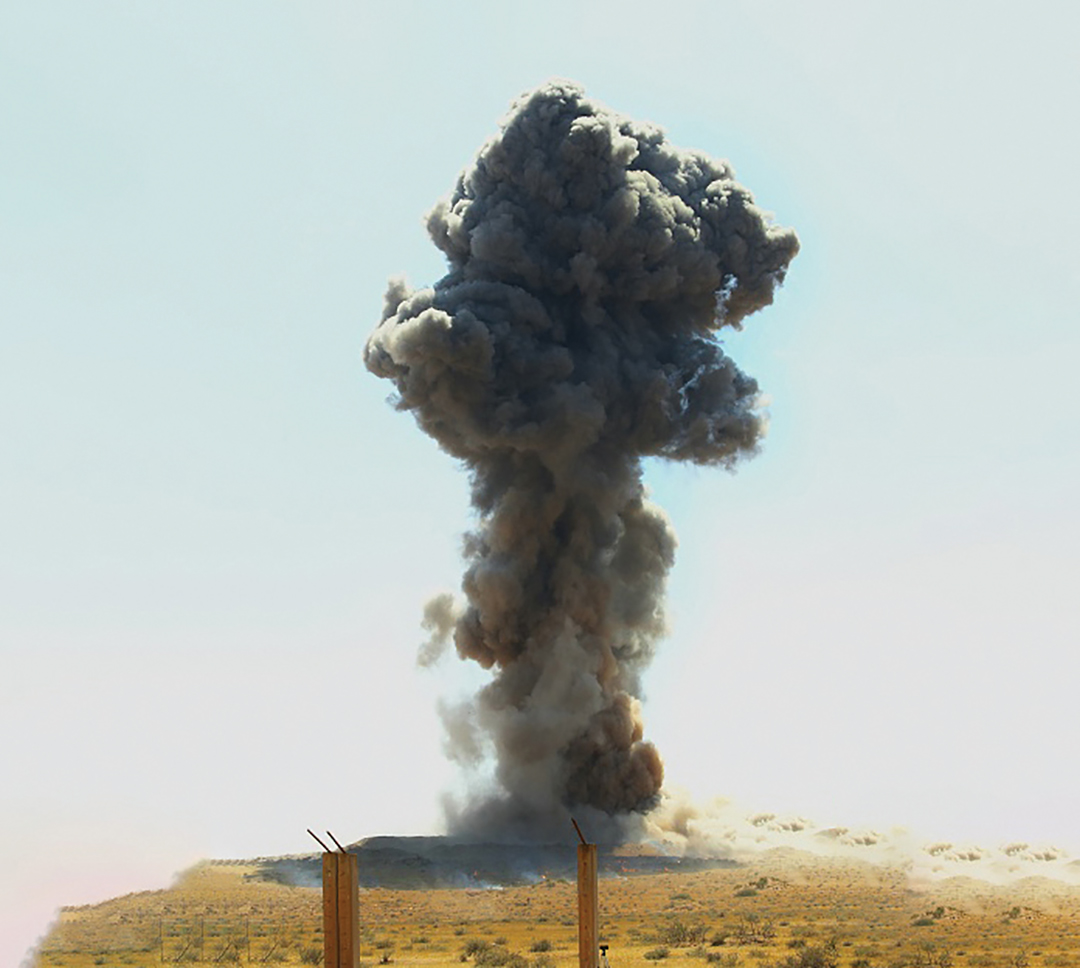 U.N. investigators said Haftar was backed by at least 1,200 mercenaries representing Russian private military companies such as the Wagner Group. Haftar also had help from the United Arab Emirates (UAE), which provided air power. 
At that time, a U.N. report repeatedly warned the Security Council that "a massive influx of weaponry, equipment and mercenaries" was a violation of a U.N. arms embargo.
Haftar formed his breakaway army and started the war in April 2019 with weapons that were believed to have come from the UAE and Russia. The report did not speculate as to how much Wagner Group fighters were being paid. But it noted that the Russians have "provided advanced equipment, such as unmanned aerial vehicles, and advanced capabilities, such as trained snipers, to the conflict, resulting in significant casualties to forces aligned with the GNA."
The Wagner Group also has been active in the Central African Republic, Madagascar, Mozambique, Rwanda and Sudan.
'Burrowing In'
Haftar's offensive wound down in 2020 when Turkey formally got involved, after approval by the Turkish parliament earlier in the year. 
"One of the things Turkey did by officially intervening in Libya is upgrade the weaponry," Oded Berkowitz of Max Security told The Independent. "It's like they fast-forwarded Libya a new generation."
Ulf Laessing, Reuters news Egypt and Sudan bureau chief, warned that the foreign fighters were taking Libya's future out of Libyans' hands.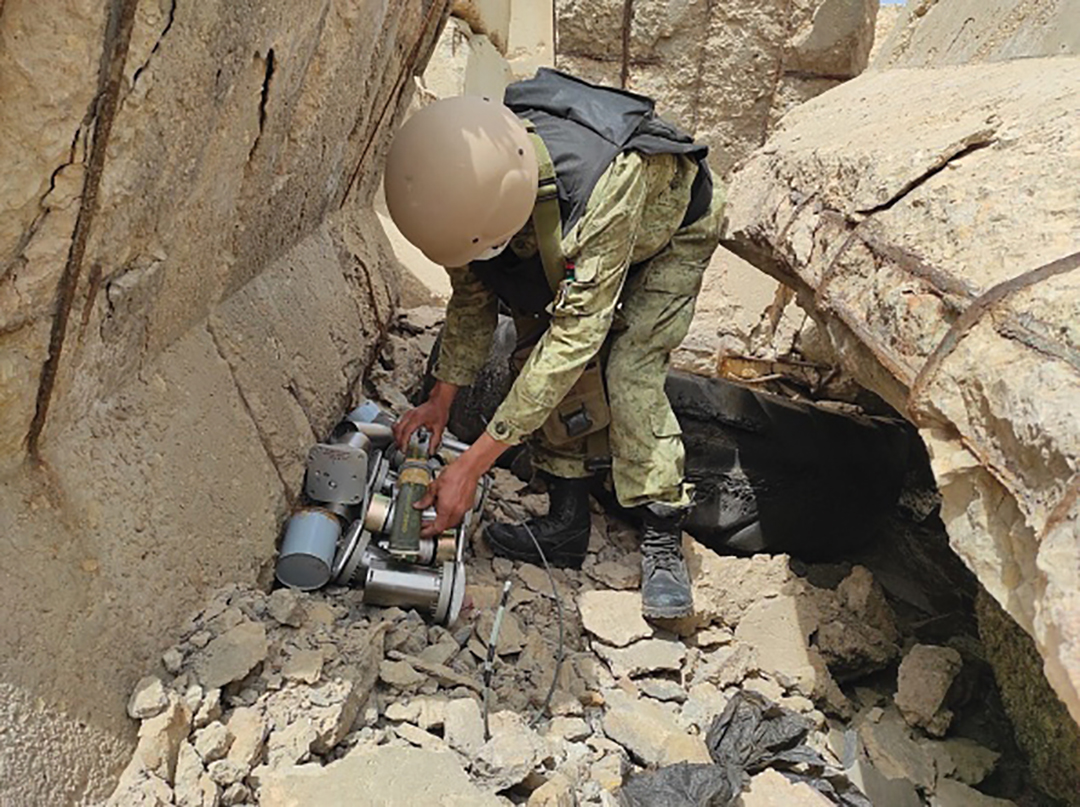 "On the ground, the Libyan players have limited skills — they know how to run Kalashnikovs and old tanks," he said in a press briefing. 
The Russians supplied the LNA with 14 fighter jets and fighter-bombers. The Independent reported that as early as 2017, the UAE had sent drones, planes, attack helicopters and armored vehicles to Libya in support of the LNA.
Russian fighters have conspicuously ignored the cease-fire and the plea that all mercenaries go home. The Washington Post reported that clandestine Russian flights into Libya continued long after the fighting stopped. 
"This is what is so terrifying for the Libyans," a senior Western diplomat told the newspaper. He said that at a time when there is no fighting, and new prospects for peace have taken hold, Russia and other countries that have inserted themselves into Libya's struggle "are burrowing in."
As GNA and Turkish forces pushed Haftar and Wagner forces out of the capital in 2020, the departing fighters left another deadly calling card. Residents returning to the southern Tripoli neighborhoods of Ain Zara and Salahuddin discovered land mines in or near their homes. The Russian-made antipersonnel mines discovered in these neighborhoods are banned under international treaties. Additionally, deminers discovered "booby trap" explosives designed to detonate when a person trips them or merely walks nearby. These deadly devices, which use electronic timers, circuit boards and modified cellphones, are banned, according to Human Rights Watch.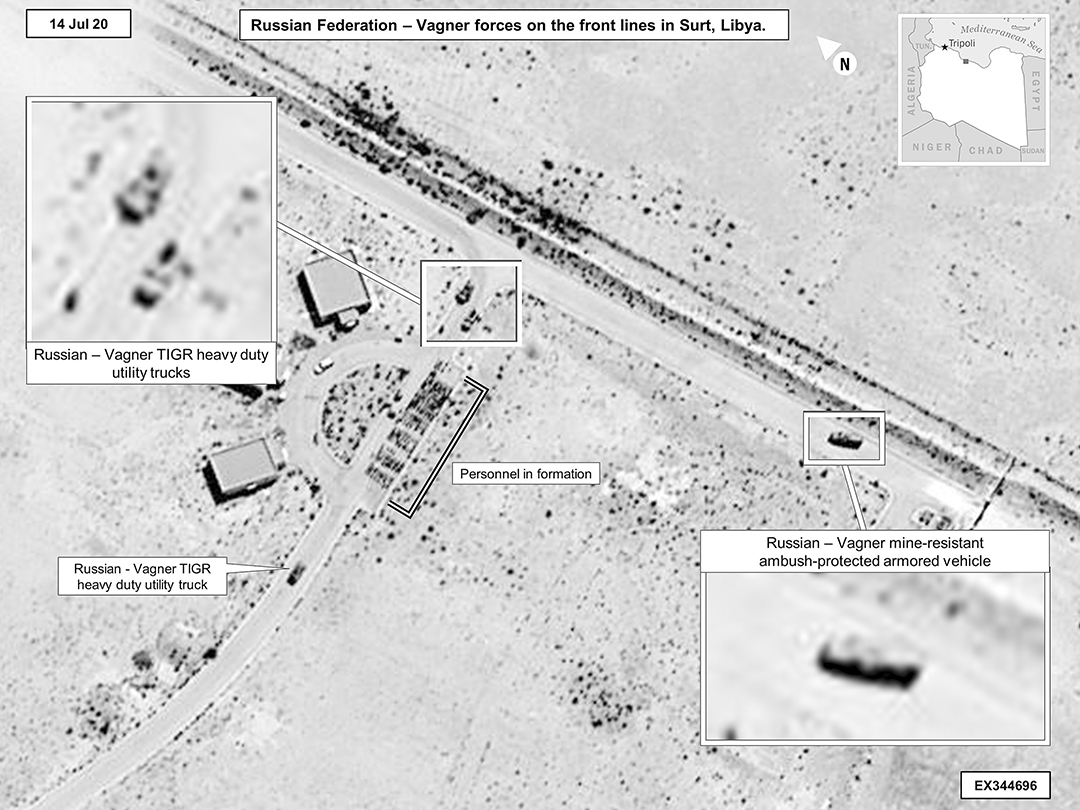 Perhaps most disturbing is that deminers discovered booby-trapped toys such as teddy bears and soda cans, which often are picked up by children. 
"Of all the conflicts in Libya since 2011, this one by far was the worst for us," Moad Elarabi, the operations manager for the Free Fields Foundation, told the Post. "From this conflict, we found a lot of new weapons, all brought from outside."
As of July 2020, 52 people had died and 96 were injured by land mines and booby traps left in Libyan neighborhoods, the U.N. reported. 
Motivated by Money
Experts say the Russians aren't in Libya in support of any particular ideology, nor are they interested in leaving the country stable and peaceful. They are in the ravaged country for the spoils of war: Libya's vast oil and gas riches. They also are jockeying for access to military bases and are pushing to shape, to their own advantage, the future government. Libya also is prized for its strategic location on the Mediterranean Sea.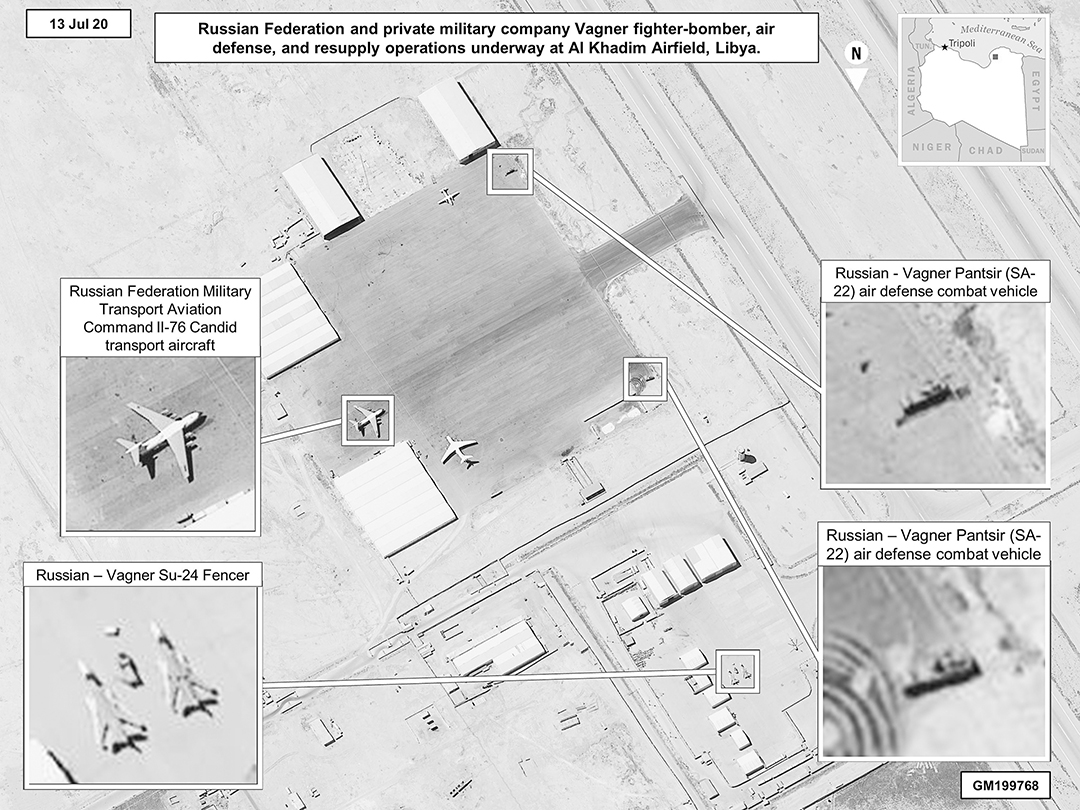 An ex-Wagner fighter confirmed this to the BBC, saying of the mercenary group: "It is a structure aimed at promoting the interests of the state beyond our country's borders."
Jelena Aparac, chair of the United Nations Working Group on the Use of Mercenaries, said the presence of these mercenaries imperils Libya's future, including the national election in December 2021. 
"Libyans should be able to undertake [the voting] process in a safe and secure environment, and the presence of these actors impedes that," Aparac wrote in a July 2021 report. 
Prime Minister Dbeibah told parliament that the peace process depends on foreign fighters pulling out.
"The mercenaries are a stab in our back — they must leave," he said, as reported by Agence France-Presse. "Our sovereignty is violated by their presence."