Ghana Adopts Co-Management Strategy to Protect Fisheries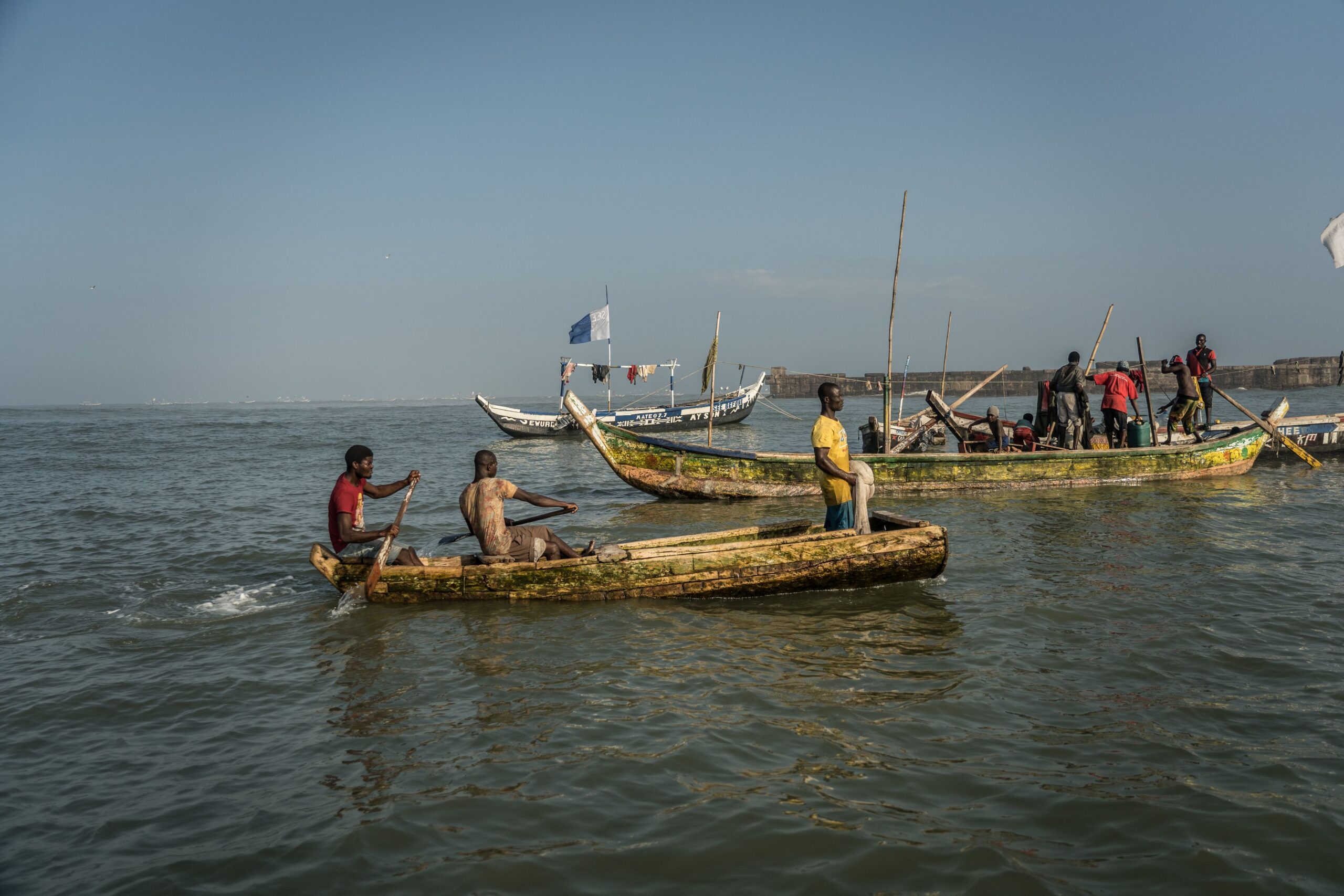 ADF STAFF
Ghana has implemented a co-management strategy among fisheries stakeholders to protect the livelihoods of artisanal fishermen, conserve fish stocks and combat illegal, unreported and unregulated (IUU) fishing.
The policy aims to give small-scale fishermen a greater voice in fisheries management decisions and promote voluntary compliance with the country's regulations. Ghana's Parliament approved it in September 2020.
Daniel Yaw Owusu, coordinating secretary of the National Fisheries Association of Ghana, said all stakeholders need to adhere to the policy's principles for it to work.
"This document can succeed if only the managers and the regulators turn away from top-management attitude," Owusu told Ghanaian newspaper Daily Graphic. "They should always, first and foremost, engage us, and not only engage us but take on board our issues even if they disagree with us. They should let us know where they disagree so that whatever decision is arrived at is co-owned by all of us."
Socrates Segbor, fisheries programs manager at the Environmental Justice Foundation, applauded the policy, telling Daily Graphic that Ghana's previous approach to fisheries management was largely ineffective, especially regarding IUU fishing, which has robbed the nation of much of its most valuable marine life.
But Segbor said the government must spend money to make the policy viable.
"The issue is funding co-management structures are not cheap," Segbor told the newspaper. "They are expensive and painfully slow but they are sustainable. Is government ready to invest into it?"
Ghana's marine fisheries support the livelihoods of more than 2.7 million people — almost 10% of the population. More than 100,000 fishermen and 11,000 canoes operate in the country, but there has been a drop in average annual income of up to 40% per artisanal canoe in the past 15 years or so, according to the foundation.
Ghana's small pelagic fish populations, such as sardinella, have dropped 80% in the past two decades. One species, sardinella aurita, is fully collapsed. Chinese industrial fishing trawlers are responsible for catching most of the fish. China is the world's worst IUU offender, according to IUU Fishing Index.
Small-scale Ghanaian fishermen have complained for years that their input is not considered when government officials make fisheries decisions.
Nana Kofi Krah, a fisherman at Cape Coast, a port city in central Ghana, is among them.
"It will be good if government consult us first before certain decisions concerning the sustainable management of our seas and fisheries are taken. We have to be part of the decision-making process so that we can feel part of its implementation," Krah told Daily Graphic. He added that artisanal fishermen's work "depends directly on the sea so anything affecting the fisheries resources affect us."
Elizabeth Afoley Quaye, Ghana's former minister of fisheries and aquaculture development, seemed to recognize the concerns of small-scale fishermen when she announced last year that Parliament had adopted the policy. Its key goal is to "enhance the current consultative approach to fisheries management," Quaye said in a story on ghanaweb.com.
Ghana's recent challenges with IUU fishing culminated in May when the European Union issued the country a "yellow card" after concluding that the country's level of development and engagement against IUU fishing was inadequate. A yellow card warns that sanctions may be imposed if the country does not improve its efforts to halt IUU fishing.
In response, Ghana's Fisheries Commission gave notice that companies operating in the country's trawl fishing industry must reapply for fishing licenses to continue working in its waters.