COVID-19 Sparks Year of Innovations
ADF STAFF
For entrepreneurs, scientists, doctors and artists, COVID-19 was again a call to action in 2021. From canines to drones and robots, here are ten ways African innovators responded to the pandemic during the year:
1. Oxygen Plants Spring Up in Tanzania
Tanzania's pandemic denial ended with the March 2021 death of President John Magufuli. When new President Samia Suluhu Hassan took power, some Tanzanian hospitals had run out of beds, and medical oxygen was in short supply. In May, Tanzania installed medical oxygen production plants at seven of its largest national hospitals to help treat COVID-19 patients and other critically ill people, signaling a dramatic shift in the country's pandemic policy.
2. Drone Use Soars in Ghana
The arrival of COVID-19 in West Africa gave Ghanaian drone pilot Eric Acquah a new purpose for his 3-year-old company, AcquahMeyer Drone Tech. He quickly shifted his operations from spraying agricultural pesticides to spraying disinfectant in public areas. Under a contract with local authorities, Acquah used 20 drones to disinfect 38 markets that play a key role in Ghana's economy and residents' daily lives. Drones also have been used to deliver medicine, medical supplies and other pandemic-related items in several African nations, including Malawi, Rwanda and South Africa.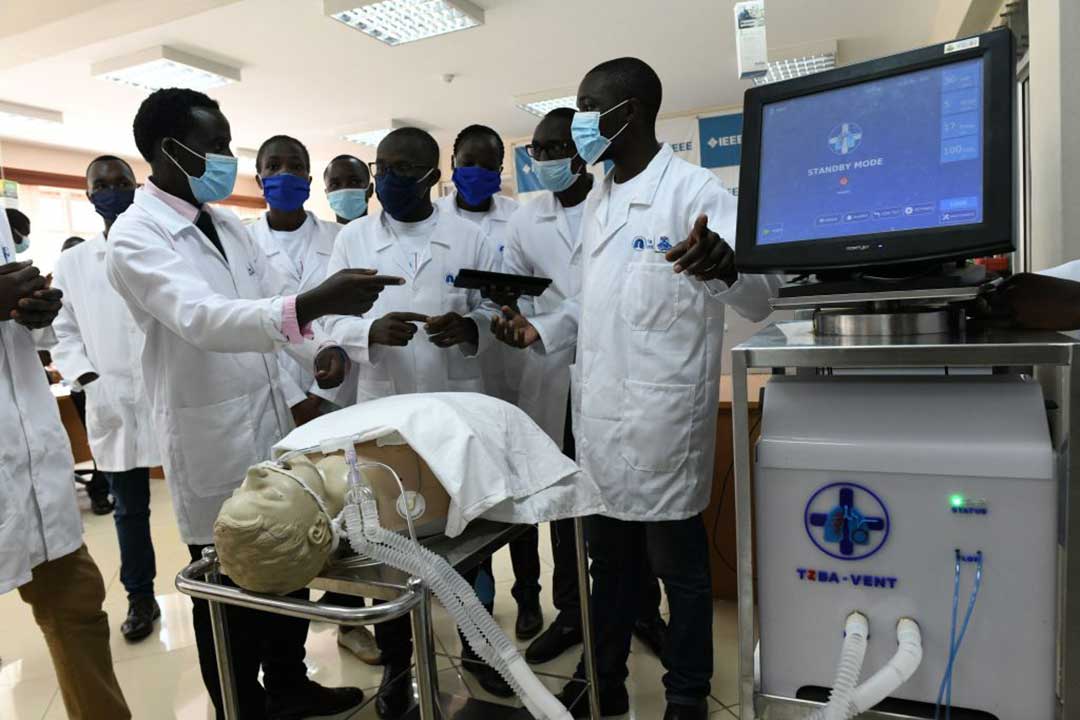 3. Kenyan Students Tackle Ventilator Shortage
When global demand for ventilators caused prices to soar amid a shortage of the lifesaving machines, 16 students from different disciplines at Kenyatta University came together to make a difference. In less than a week, they produced a ventilator prototype called Tiba-Vent. The students increased the number of ventilators in Kenya from 500 to 30,000. Each Tiba-Vent costs less than $20,000, compared to $45,000 to import a ventilator. Also, 90% of the materials used in production are from Kenya.
4. Somali App Streamlines Health Care
When Canadian-born Khalid Hashi visited Somalia, his ancestral homeland, in 2017 to see his ailing grandmother, he noticed that doctors were sharing his grandmother's medical information verbally. Nothing was being written down. Hashi wanted to help Somalia's health care system reliably document and track patient care. By 2018, with the help of investors and app developers, he had created OGOW electronic medical records (EMR), a system tailored to the needs of Somali health care providers. After the pandemic struck, Hashi returned to Somalia to help the government confront misinformation about the disease. His team expanded OGOW EMR to include COVID-19 information in Somali and Arabic. They added a text-alert system that can notify subscribers of emergencies regarding the pandemic and created videos to educate people about COVID-19 symptoms and where to get tested.
5. Telehealth Expands in Rwanda, Uganda
During the pandemic, telehealth became an important way to limit contact for health care workers; allow infected, vulnerable and remote patients to receive services; and save money by reducing the need for physical infrastructure. Babyl, a digital health care provider in Rwanda, reported an increase in daily consultations from about 3,000 in March 2020 to more than 5,000 in August 2021. Ugandan provider Rocket Health said phone and video consultations rose by 500% in 2020 and quadrupled again by September 2021.

6. Ethiopian Smartphone Technology
As the pandemic swept through Ethiopia, Ewenet Communication, an Ethiopian tech startup, developed Debo, an app that simplifies contact tracing. Debo uses a Bluetooth "handshake" to communicate with nearby phones, capturing the identity of anyone who comes within 6 feet of the phone's user. This is part of a contact-tracing strategy that allows notification in case one of the pair later tests positive for COVID-19. The Ethiopian Public Health Institute also endorsed COVID-19 Ethiopia, an app that lets people report their own infections or alert health authorities to other people showing symptoms.
7. Robots Enforce Tunisia's Lockdowns
Tunisian manufacturer Enova Robotics harnessed its technology to develop robots that help police in the capital, Tunis, enforce lockdowns. Whenever a robot spots people outside during lockdowns, it approaches them and asks why they are out. They must then show identification and other documents to the robot's camera so officers can check them. Known as PGuards, the robots are equipped with a thermal imaging camera and lidar technology, which can track the movement of items.
8. Togo's Digital Money Program
Through the digital cash transfer program Novissi, Togolese officials decreased the financial burden on workers most affected by the pandemic. According to the World Bank, the outbreak threatened 62% of jobs in Togo. The program distributed $4.3 million in its first week of use, Quartz Africa reported. Through machine learning algorithms that use mobile phone data and phone surveys, Novissi identifies the nation's poorest people to prioritize those who can benefit from the program.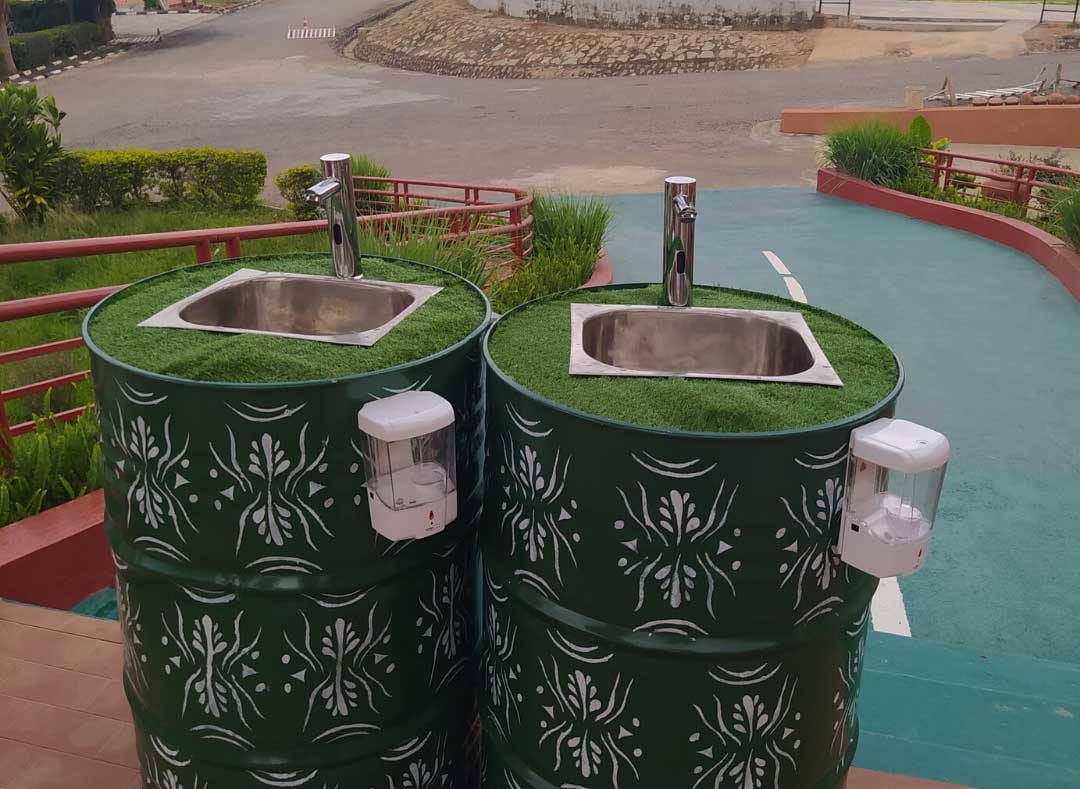 9. Nigerian Artist Turns Trash Into Hand-Washing Stations
Nigerian artist Bamigbose Adams noticed large numbers of discarded metal drums in dump sites around Lagos and got to work. Adams, who runs Above Ground Level Artistry, soon transformed hundreds of recycled metal drums into pedal-operated hand-washing basins. Adams sells them to hospitals, schools, businesses and households to promote hand-washing — essential in preventing the spread of COVID-19. They often are painted in vibrant colors and can be delivered nationwide.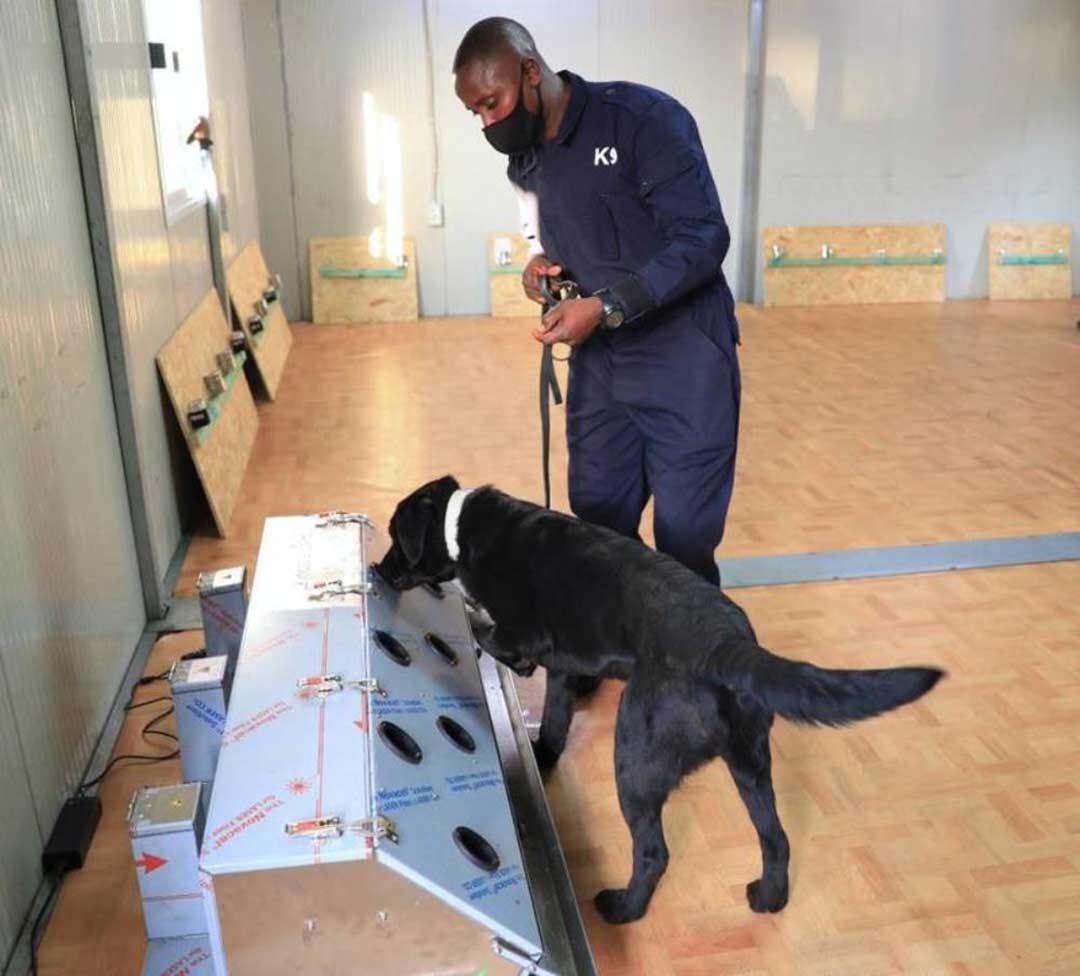 10. Rwanda's Coronavirus-Sniffing Canines
In June 2021, the Rwanda Biomedical Centre, in a joint effort with Rwanda National Police, launched a pilot program using five sniffer dogs to screen for COVID-19 at Kigali International Airport. The dogs detect COVID-19 by smelling sweat samples taken from passengers with cotton cloths. The samples then go to a sniffing cabin in a separate area. The dogs were imported from the Netherlands, trained by police and German researchers for more than 400 hours, and have a 94% success rate.