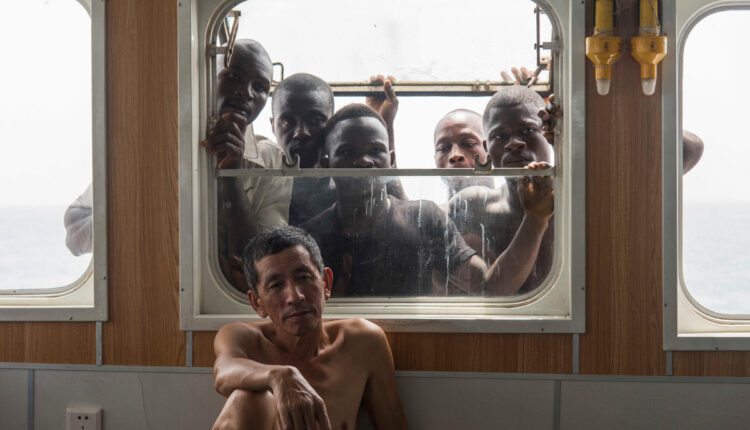 Reading Time:
3
minutes
ADF STAFF
Musa Sila, 57, has worked at sea for nearly four decades, but never in his career was he treated as poorly as when spent several months on a Chinese vessel in the Indian Ocean.
During a meeting with Kenyan maritime authorities, fisheries sector stakeholders and politicians,
Sila said he was forced to eat snakes and engage in crime. Sila and other Kenyan fishermen said their Chinese supervisors told them not to complain and threatened to throw them overboard if they did not cooperate.
Kenya has approved licenses for seven Chinese fishing trawlers to operate in its exclusive economic zone, according to Kenyan newspaper Daily Nation.
"I was on the high seas for five months, but I decided to come back home after my colleague suddenly died," Sila said in a Daily Nation report. "They claimed it was because of a heart attack but they know what killed him. There was no food, we were forced to eat pork, and we could not communicate with our families when we were in Indonesia."
Although he was recruited to work on the vessel as a fisherman, Sila said the vessel often went long periods without fishing.
"At night the vessels exchange suspicious goods with other vessels," Sila said in the report. "We wondered why whenever we were in fishing grounds, everything was ready but the vessels did not fish for almost a month stationed in the same spot. But at night we could see foreign vessels exchanging goods wrapped in boxes and sacks whose contents were suspicious."
Sila and other fishermen also complained of unpaid wages, unfair terminations and long working hours. They also said they were forced to work after their three-month contracts expired. Ghanaian fishermen have described similar circumstances aboard Chinese fishing vessels.
Johnson Sakaja, who chaired the meeting, said Kenya's Directorate of Criminal Investigations should investigate the fishermen's claims.
"We want to address the challenges affecting Kenyan workers," Sakaja told the Daily Nation. "We want the relevant agencies to probe this matter further. The blue economy is an important sector that has spurred growth in many countries. We want the coastal region to benefit from this resource. We cannot allow foreigners to benefit from our resources."
The fishermen's claims surfaced as Kenya's marine resources are in decline after decades of overfishing.
A 2021 report compiled by Global Fishing Watch revealed that 230 fishing trawlers operated off Kenya between May and August. Many of them were owned by companies in China and Italy, Africanews reported.
China is the world's worst illegal, unreported and unregulated (IUU) fishing offender, according to the IUU Fishing Index.
Chinese trawlers are known to change their vessels' names, fail to register at ports, underreport their catch, fish in prohibited areas and use destructive fishing equipment, all of which leads to overfishing, the destruction of ecosystems, food insecurity and loss of income for local artisanal fishermen. In Kenya, bottom trawling has devastated coral reefs, which are critical to sustaining marine life.
As a result of overfishing, Kenya, Mozambique and Tanzania are running out of fish, according to a 2020 paper published by Marine Ecology Progress. Tim McClanahan, the Wildlife Conservation Society's senior conservation zoologist, spent decades exploring the subject.
Fish populations were especially threatened in coastal areas where industrial fishing occurs, McClanahan, the study's author, told ScienceDaily.
"We have found that fish catches have been declining in Africa in recent years by a million tons a year, and this study shows that much of this decline in East Africa is due to declining fish stocks," McClanahan said.
The study showed that 70% of the region's reefs have fish stocks too low to produce the maximum fisheries yields.