Nigerien Forces Receive River Patrol Training
ADF STAFF
Nigerien forces recently received special training in river-based patrolling on the Niger River.
The training by a mobile team from the U.S. Naval Small Craft Instruction & Technical Training School (NAVSCIATTS)was designed to build a force of Niger-based instructors who could train future troops in patrol techniques.
"The training was very important to us because our unit is the first of that kind in our country's history," Lt. Abdoul Rachid Amadou Abdou of the Nigerien Special Operations Forces Amphibious Company told ADF. "It taught us many skills we needed."
Those participating in the September training on the Niger River made up a combat platoon. Members previously had attended seven weeks of training exercises in the U.S.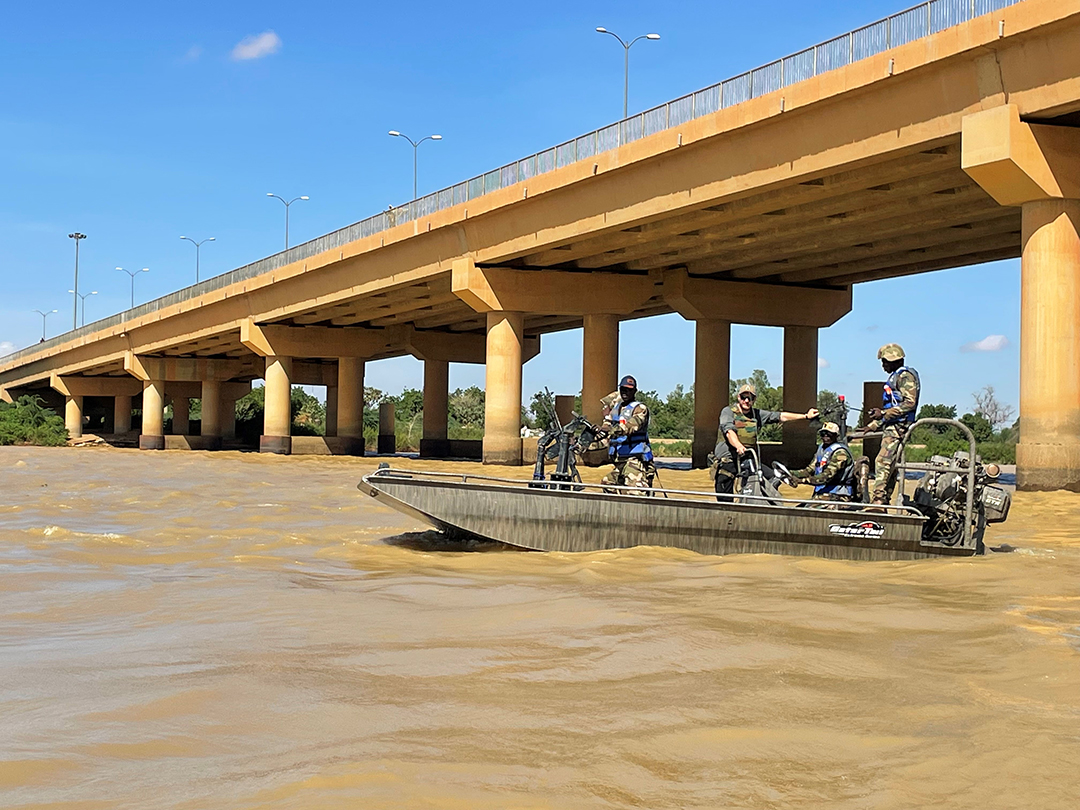 Small-boat exercises focused on building skills needed to stop illegal trafficking along shallow inland waterways. Troops were taught how to interdict illegal drugs, and other operations centered on counterterrorism and waterborne special operations.
Team members also learned how to insert and extract teams by boat and how to react to ambushes, Abdoul said.
"The people who took part in the training will put the skills to work to successfully achieve all missions and to teach them to other teammates at the base," he said.
The new training will enhance Niger's ability to confront extremists in the shallow waters of Lake Chad as part of the G5 Sahel Joint Force.
Niger is part of the G5 Sahel Joint Force, a coalition of nations from Mauritania to Chad that encompasses the arid transition zone between the Sahara to the north and the more tropical Sub-Saharan Africa to the south.
Low population density and porous national borders have made the Sahel a hotbed for extremist groups such as Boko Haram and groups aligned with al-Qaida and the Islamic State group. G5 nations work together to combat the unfettered movement of the groups and their violent ideology across the region.
The G5 force is made up of 5,000 troops from Burkina Faso, Chad, Mali, Mauritania and Niger.
The Lake Chad region, which Niger shares with Cameroon, Chad and Nigeria, has become a haven for extremists operating in all four countries and beyond.