Reading Time:
3
minutes
ADF STAFF
Anger is boiling over in Africa's last absolute monarchy, Eswatini. Since May, protesters have taken to the streets demanding political reform and greater economic opportunities.
The protests were sparked by the killing of 25-year-old law student Thabani Nkomonye. He died under suspicious circumstances, and members of his family allege a police cover-up. On May 21, during a public memorial event for Nkomonye, police dispersed crowds using armored cars, tear gas and rubber bullets.
"What I saw on that day, I had never experienced before. I was sprayed with tear gas while sitting down, without any reason," Bacede Mabuza, an Eswatini member of Parliament, told South African social justice news site New Frame.
Since then, protests and rioting have continued, with many calling for King Mswati III to cede some of his power. On June 28, thousands of protesters packed the streets of the nation's two biggest cities, Manzini and Mbabane. The government responded forcefully. An unknown number of protesters were shot. Authorities ordered a dusk-to-dawn curfew and shut down the internet.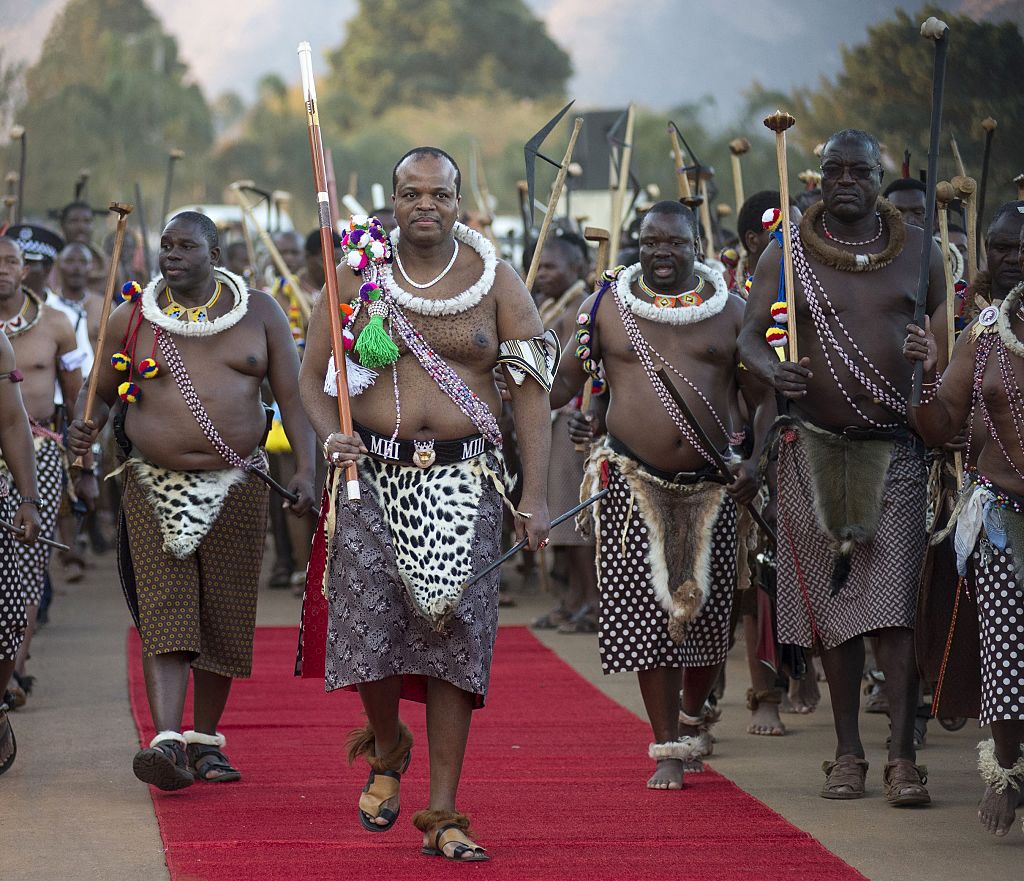 Mswati has ruled the country for 35 years. He appoints most public officials, controls a large state fund and has a personal wealth estimated at over $100 million.
But Eswatini remains one of the poorest countries in the world with more than half its citizens living below the poverty line. It also has the highest prevalence of HIV in the world, with about 26% of the adult population carrying the virus.
Analysts say young people are leading the protests amid anger over youth unemployment rates that top 50%. It's a "generational conflict," said Chiedza Madzima, head of operational risk for Fitch Solutions, based in Johannesburg, South Africa.
"The call now, from the youth, is for political representation in an effort to change a system that they feel benefits the few elite classes in the country," Madzima told Quartz Africa. "These protests are a de facto vote of no confidence in the government."
After decades in which little changed in the country, these protests may be having an impact. Three parliamentarians have publicly called for the nation's prime minister to be selected by a vote of the people instead of by the king. The Southern African Development Commission dispatched a fact-finding mission to Eswatini in search of a "durable solution" to the unrest, and the U.S. State Department urged Eswatini authorities to "exercise restraint" and "respect human rights."
In a rare break with its neighbor, South Africa's African National Congress criticized Eswatini's government for adding "fuel to the fire" by its heavy-handed response to the protests. The ANC called on the king to "address legitimate civilian concerns."
Mswati is attempting to respond. During an annual public gathering known as Sibaya he announced a $35 million fund to repair damage caused by protests. He also appointed a new prime minister. Still, he denounced the protests as "satanic" and said they are dragging the country backward.
For their part, protesters say they are determined to keep the pressure on until they see meaningful change.
"We demand multi-party democracy now," protester Melusi Dlamini told South Africa's News24 website. "The time for the royal system characterised by dictatorship is over."