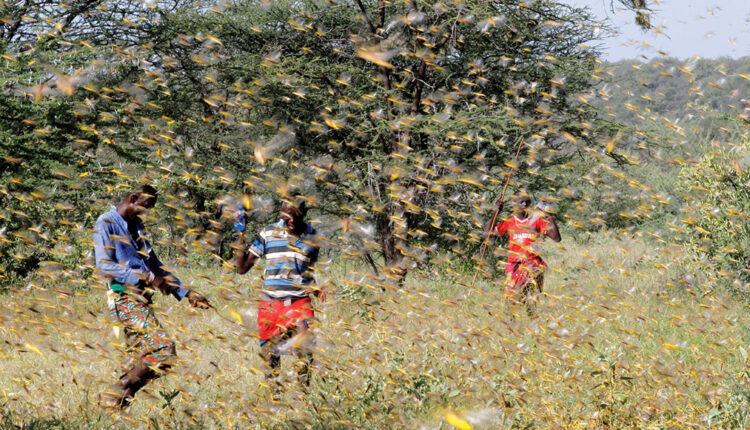 Reading Time:
< 1
minute
THOMSON REUTERS FOUNDATION
The United Nations is testing drones equipped with mapping sensors and atomizers to spray pesticides in parts of East Africa battling an invasion of desert locusts. Hundreds of millions of the voracious insects have swept across Ethiopia, Kenya and Somalia in what the U.N. has called the worst outbreak in a quarter century. Djibouti, Eritrea and Uganda also have been affected.
The insects, which can travel up to 150 kilometers a day, threaten to increase food shortages in a region where up to 25 million people are reeling from three consecutive years of droughts and floods, aid agencies say.
In February 2020, Keith Cressman, senior locust forecasting officer at the U.N. Food and Agriculture Organization, said prototypes would be tested that can detect swarms via special sensors and adapt their speed and height accordingly.
"Nobody's ever done this with desert locusts before," Cressman said. "So we have no proven methodology for using drones for spraying on locusts. There are already small atomizer sprayers made for drones. But with locusts, we just don't know how high and how fast to fly."
Kenyan officials say drones could play an important role in providing early warning when locust swarms arrive in an area.
"Every county wants an aircraft, but we only have five at the moment, and they can only be in one location at one time," said David Mwangi, head of plant protection at Kenya's Ministry of Agriculture. "We have not used drones before, but I think it's worth testing them as they could help."