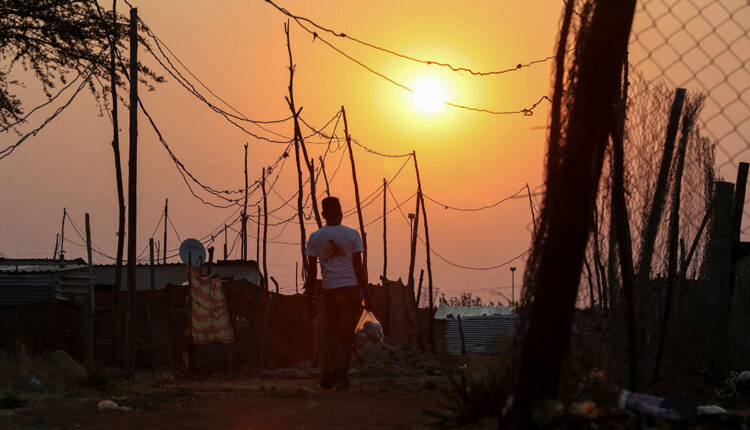 South Africa Eases Lockdown, but Some Fear Second Wave
Reading Time:
2
minutes
ADF STAFF
When COVID-19 infection rates recently dropped in South Africa, President Cyril Ramaphosa eased lockdown measures by opening the nation's borders, allowing increased attendance at social gatherings and shortening a national curfew.
The decision to ease lockdown restrictions was based on conversations with officials in provincial and local governments, traditional local leaders, and scientists, Ramaphosa said in a televised address.
"We have withstood the coronavirus storm," Ramaphosa said. "Now is the time to return our country, its people and our economy to a situation that is more normal, that more resembles the lives that we were living six months ago. It is time to move to what will become what we call 'our new normal' for as long as the coronavirus is with us."
Under the new rules, international travelers who do not have a valid COVID-19 test will be quarantined until they present one. International travelers are permitted to use only land border posts that were operational during the lockdown or one of the country's three major airports: King Shaka International, O.R. Tambo International or Cape Town International.
Attendance at social, political, religious and other gatherings is allowed with a maximum of 250 people for indoor events and 500 for outdoor events. The new national curfew is midnight to 4 a.m., a two-hour reduction. Restrictions on attendance at sporting events remain.
Compared with the rest of the world, COVID-19 cases are relatively low throughout Africa, but South Africa reported the world's fifth-highest number of infections as recently as July. Some worry that a second COVID-19 wave could hit the country, as has happened in Europe and other areas.
In early October, South Africa accounted for about 45% of the continent's 1.5 million confirmed cases.
A recent study by South Africa's University of the Witwatersrand, also known as Wits, determined that COVID-19 may start following a seasonal cycle like the flu.
"In South Africa we are over our first peak, now the big question is will we get a second peak and if so, when will it happen," Bob Scholes of Wits' Global Change Institute told South Africa's Independent Online (IOL) news agency.
Through studies of similar diseases, such as the flu, Wits researchers believe the virus will have greater impact during the winter, which for South Africa is late June through late September.
COVID-19 "doesn't like high [humidity], it falls out of the air basically, and it doesn't like high temperatures either, because it's just got a flimsy little membrane," Scholes said. He added that the virus's colder-weather spread is facilitated when humans spend more time indoors and closer  to one another.