Through bribery and lax enforcement, Chinese businesses are taking billions of dollars' worth of rosewood
ADF STAFF
China's growing middle and upper classes have developed an inexhaustible demand for expensive, handmade rosewood furniture — and Africa is paying the price.
The country's fondness for rosewood furniture is nothing new. China has banned logging in its own natural forests and has been getting its rosewood from Malaysia and other countries in Southeast Asia. But China depleted the available resources in Asia and began logging in Africa about 2010, according to the U.S.-based charity Forest Trends. Now, a rosewood species native to West Africa is listed as endangered due to a fifteenfold increase in trade between 2009 and 2014, according to the International Union for Conservation of Nature.
The extent of China's logging — most of which is illegal — is astonishing. From the island nation of Madagascar in the Indian Ocean to Guinea-Bissau and The Gambia on the western edge of the continent, Chinese merchants are bribing officials to look the other way while loggers remove trees from forests that have never been touched by man.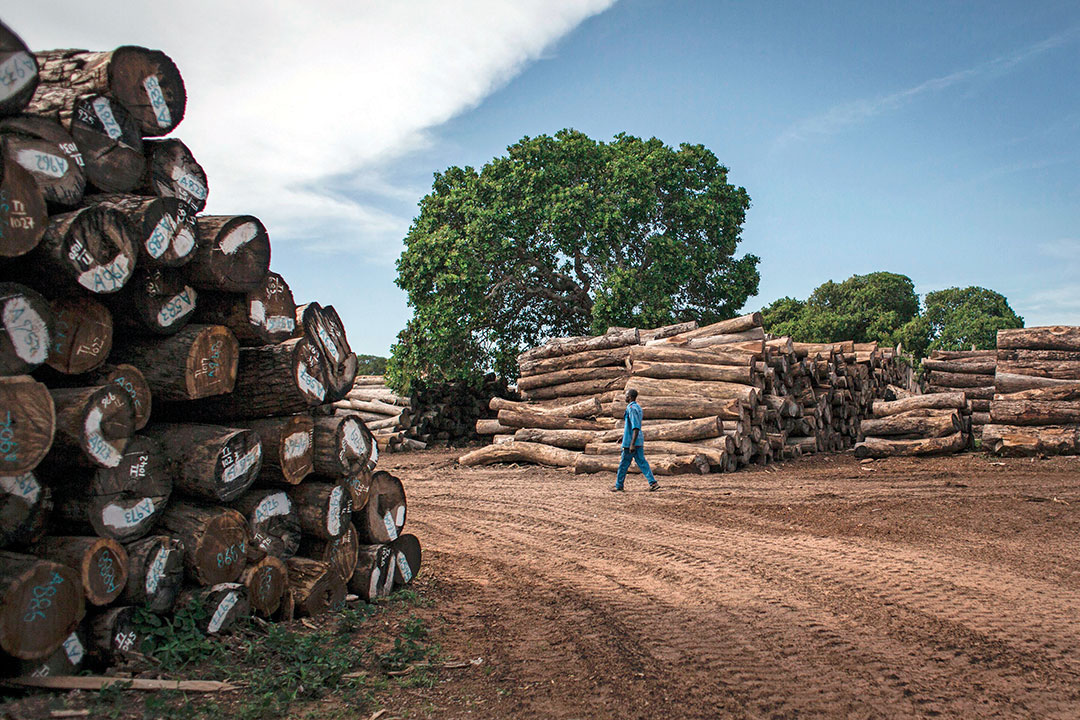 "Smart Chinese businessmen are exploiting a lax regulatory and enforcement environment, loopholes in existing laws, lack of government policy and direction as well as official corruption by government officials to drive an illegal trade in and export of the country's forestry resources," reported the International Centre for Investigative Reporting, after research on illegal logging in Nigeria.
Environmentalists say replacing the rosewood is difficult, if not impossible, because it takes decades for rosewood trees to grow to a commercially useful size, and centuries for the trees to fully mature.
The Environmental Investigation Agency, a nongovernmental organization, examined the undercover logging sales in Nigeria and reported in late 2017 that over the course of four years, illegally harvested Nigerian logs valued at $1 billion had been secretly shipped to China. The agency reported that loggers paid Nigerian officials more than $1 million in bribes and concluded that the rosewood trade may have benefited the terrorist group Boko Haram. The report also said that the Chinese consulate may have been involved in the illegal shipments of wood.
Nigeria has been described as the most excessively deforested country in Africa. Less than 10% of the country is wooded, and only 20,000 hectares of the country is primary forest, which refers to untouched, pristine forest.
Across the continent, African nations lose $17 billion each year to illegal loggers, with most of the smuggled wood going to China. The International Institute for Environment and Development says that Africa exports up to 75% of its timber to China each year, where 40% of the world's furniture is made.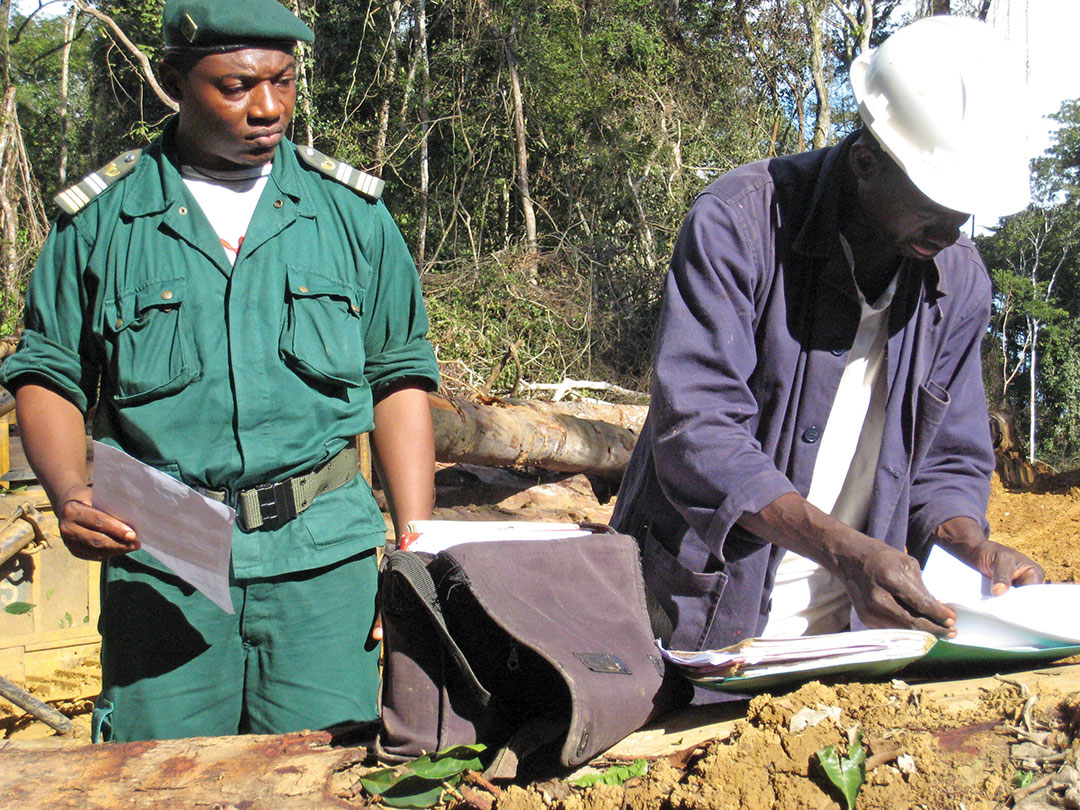 As China strips Africa of its hardwoods, it is protecting its own woodlands. In 1998, China's communist government began restricting logging in the nation's forests. The logging stripped mountains, polluted rivers and caused floods. The total value of China's timber imports — rough logs, timber or wood pulp — has increased more than 10 times since China began restricting logging at home, reaching $23 billion in 2017, the highest ever, according to the IHS Markit's Global Trade Atlas.
"One of the reasons this trade has flourished for so long is because Chinese businessmen have identified legal gaps in protection of forests and timber trade in many African countries and capitalized on that lacuna," said Dr. Mohammed Faizan, an environmental lawyer based in Kenya. "This has also been aided by corrupt government officials, some of them in very senior positions that authorize wanton destruction of African forests," he said, as reported by the journalism platform FairPlanet.
PILLAGING MADAGASCAR
In Madagascar, the fourth-largest island in the world, illegal loggers hide their harvested rosewood in the sand while waiting for ships to come collect it. Reporters Sandy Ong and Edward Carver, writing for the online magazine Yale Environment 360, said the loggers also store logs underwater, which prevents rot. The water around the submerged logs turns a telltale blood red.
In addition to protecting the soil and other plants, rosewood trees serve as nesting areas for many of Madagascar's animals, including its crested lemurs. As the trees are wiped out, so are the lemurs — the loggers sometimes kill and eat them.
Madagascar banned rosewood logging decades ago, and yet the logging continues. As in most countries, the best and most valuable logs are long gone. An American timber dealer inspected some of Madagascar's stockpiled wood in 2018 and told Ong and Carver that some of the logs were only "four to five inches in diameter."
The loggers put the logs on boats, which in turn take them to a container ship anchored offshore. From there, the ships will often use complex routes to disguise their cargo's point of origin. Their tactics include forging country-of-origin permits, labeling containers of rosewood as some other product and bribing inspectors.
"We know that most of the logs are illegally felled, but when they enter China with the 'right' documents, they become legal," timber researcher Xiao Di told the two reporters.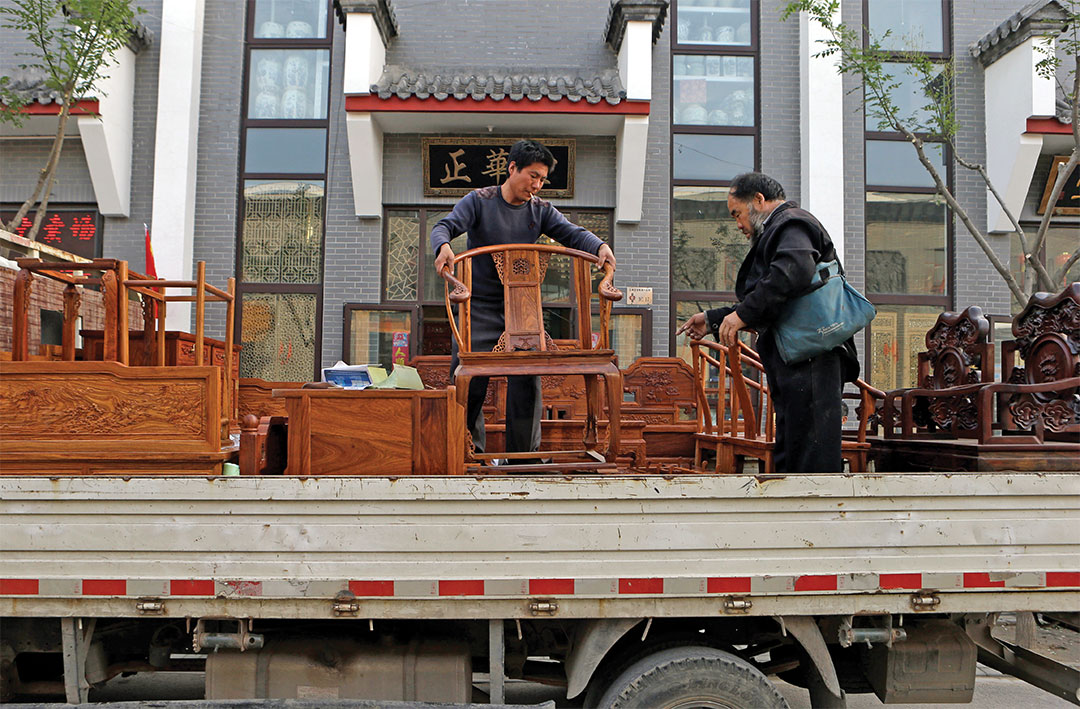 LOSING FORESTS
Not only Nigeria and Madagascar are suffering at the hands of corrupt loggers; other countries are affected as well:
CAMEROON: According to Global Forest Watch, Cameroon lost 657,000 hectares of forest to illegal logging between 2001 and 2014, with the annual rate of loss rising to 141,000 hectares in 2014.
CÔTE D'IVOIRE: During the 1960s and 1970s, the forest sector was of major economic importance to the country. However, heavy logging over the past 50 years has taken its toll, with only 2% of the country now covered by primary forest.
DEMOCRATIC REPUBLIC OF THE CONGO: Trade documents analyzed by the group Global Witness show that timber exports from the Democratic Republic of the Congo to Vietnam more than doubled from 2017 to 2018, to nearly 90,000 metric tons.
GABON: In April 2019, the BBC reported that more than 350 containers of kevazingo timber were discovered in the Gabonese port of Owendo. The valuable wood, which is similar to rosewood, was ready for export. Reuters said the wood was worth hundreds of millions of dollars and was found in depots belonging to Chinese companies. News reports said the wood was falsely labeled, supposedly bearing official Gabonese documentation. The containers later disappeared, but about 200 were eventually recovered.
THE GAMBIA: After Nigeria, The Gambia is West Africa's second-largest exporter of timber to China, according to the crime research group ENACT. Between 2010 and 2015, the country's export of rosewood to China was worth an estimated $238.5 million. Considering that The Gambia has few remaining forests, this is a huge amount, suggesting that the country may also be a shipping point for illegally harvested logs from Senegal.

GUINEA-BISSAU: In 2012, a coup pushed Guinea-Bissau into chaos. Without an effective government there, Chinese loggers stripped the country's rosewood forests.
The Environmental Investigation Agency reported that at the peak in 2014, timber exports from Guinea-Bissau to China reached 98,000 metric tons — about 255,000 trees in one year.
Despite calls for the shipments to China to stop, customs data showed that more than 7,000 metric tons of rosewood — about 300 shipping containers full of logs — were imported from Guinea-Bissau to China for the first three months of 2019, Reuters reported.
MOZAMBIQUE: Between 2001 and 2017, Mozambique lost 2.88 million hectares of tree cover amid the growing demand in China for valuable hardwoods, Global Forest Watch reported.
The Mozambican Parliament passed a law in November 2016 banning the export of unprocessed timber. The law went into effect in 2017, but an investigation by the environmental group Oxpeckers showed that there were still many cases of "timber looting" for export from Mozambique, most of which was destined for China.
NAMIBIA: Despite the government's efforts to ban logging and lumber sales to China, a report in May 2019 shows that 10,000 blocks of rosewood — enough to fill 65 logging trucks — from northern Namibia had been shipped to China and Vietnam in less than seven months.
The Namibian reported that the export of Namibian timber to China increased nearly tenfold from 2015 to 2019. Officials believe that timber cargos have also been used to conceal illegal wildlife products, including rhino horns and elephant tusks.
SENEGAL: Senegal's Casamance region has lost more than 10,000 hectares of its forests to illegal logging, representing an estimated 1 million trees, the Institute for Security Studies reported in early 2019. The Casamance forest area covers 30,000 hectares and is known for its rare tree species, including rosewood.
SIERRA LEONE: After years of widespread logging, only 5% of the country's original forest cover remained in 2018. In particular, illegal loggers targeted African Rosewood. A grassroots movement to "bring back the nation's forests" led to a decision by the Sierra Leonean government to temporarily suspend logging concessions in 2018. The government has pledged that future logging will be done "in a responsible way," Minister of Agriculture and Forestry Joseph Ndanema told the BBC. 
---
What is Rosewood?
ADF STAFF
Rosewood lumber comes from a group of trees in the Dalbergia family. These small to medium trees get their name from the sweet roselike scent they give off when cut or sanded.
Rosewood is prized for furniture and musical instruments because of its density and deep colors. Some species of rosewood are in such demand that they are on the verge of extinction.
The industrial design magazine Core77 said trade regulations restrict two types, the Brazilian rosewood and the Madagascan bois de rose, from crossing international borders in any form. Despite the trade restrictions, loggers continue to illegally harvest both woods.
Because of its density, rosewood is resistant to rot, water damage and insects. Since the trees are small and grow slowly, they produce relatively modest amounts of lumber. Products made from it are expensive.
In Africa, one type of Dalbergia is called Kosso, or African rosewood. Kosso logs shipped to China have eclipsed all other rosewood species, according to the international Environmental Investigation Agency.