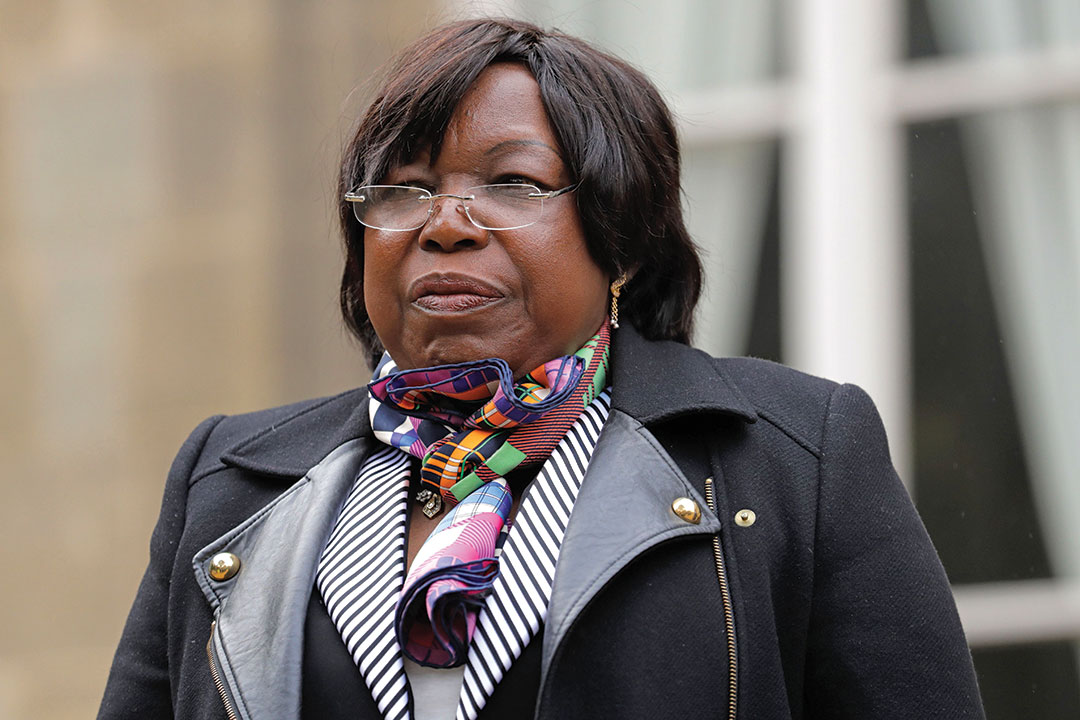 Reading Time:
2
minutes
VOICE OF AMERICA
Photo by AFP/GETTY IMAGES
Throughout nearly six years of civil war, the military of the Central African Republic (CAR) has struggled to restore peace. Fighting with rebels and militias has displaced hundreds of thousands of people, and accusations of human rights abuses and ethnic bias have left some civilians in fear of their protectors.
The CAR minister of defense, Marie-Noëlle Koyara, hopes to change course. She's leading efforts to rebuild the military's reputation and restore the country's security.
"We want a professional army that will truly be of service to the people," Koyara told VOA's French to Africa service.
Koyara said the country is working on various reforms: background checks on Soldiers and training and troop deployments across the country. Military leaders also plan to establish four garrisons in key areas.
"For there to be a return to security, it is necessary for our security forces, of which the Central African Armed Forces are part, to be reconstructed, because we have experienced the highs and the lows with this army," Koyara said.
Much of the rebuilding of the Central African Armed Forces has been supervised by the United Nations Mission in the CAR and the European Union. The U.N. has helped vet Soldiers, create a biometric database and rebuild a military camp in Kassai, near the capital, Bangui.
The European Union has trained more than 3,000 security forces in the CAR since 2016 and has recently moved to increase funding for training in the country, The Wall Street Journal reported.
The United States says it is focusing on improving food security for the CAR's displaced people and providing employment opportunities that make young people less vulnerable to militia and extremist recruitment.
"We need to create a partnership where peace is more profitable than conflict for the people of the Central African Republic," said Elizabeth Fitzsimmons of the U.S. State Department. "That's our goal, and we'll work on a variety of fronts to see how we can accomplish that."