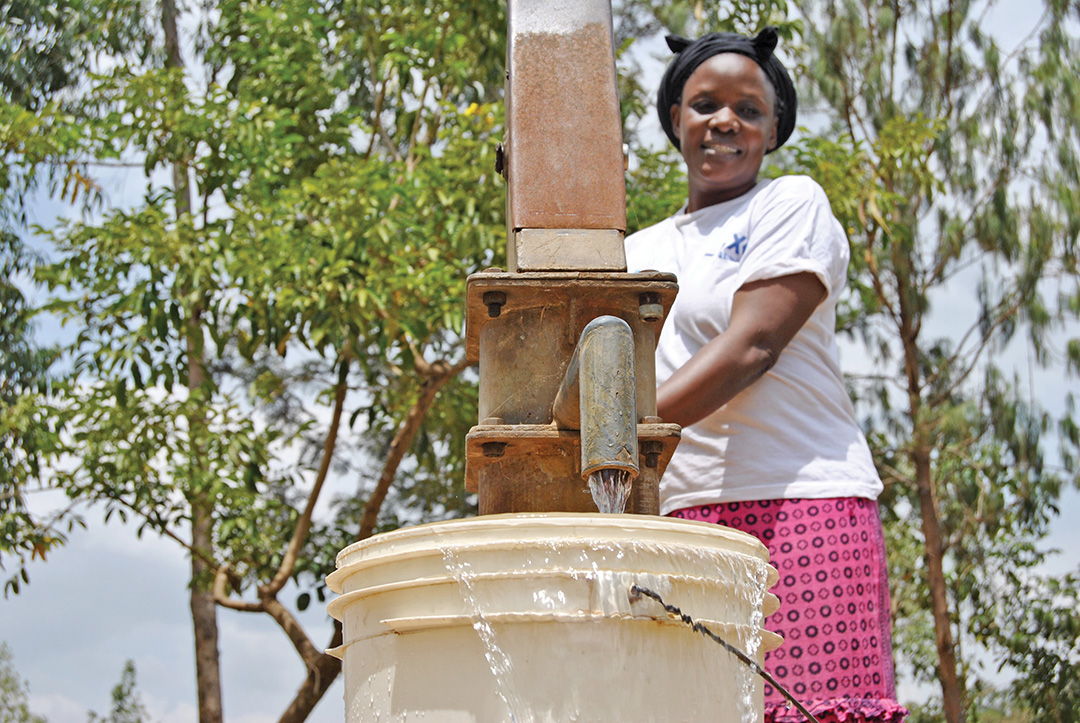 For Clean Drinking Water in Kenya, Just add Sunshine
Reading Time:
2
minutes
Story and photos by THOMSON REUTERS FOUNDATION
On a sunny afternoon in Western Kenya, Eunice Shigali filled a 10-liter jerry can with water, then unfolded it like a suitcase and placed it in the sun.
After a few hours, a green smiley face appeared on the side of the black container, telling her the water was clean and hot and ready to cook ugali, a staple dish made of maize flour.
"I used to light a fire to boil water for drinking, washing and cooking," the 48-year-old mother of three told the Thomson Reuters Foundation. "Now I save time because when I put water in the sun, I can carry on with my other chores."
About 2 billion people lack access to safe drinking water, according to the United Nations. About two-fifths of Kenya's 46 million people rely on unclean water sources, such as ponds, shallow wells and rivers, particularly in rural areas and slums, says charity Water.org.
Shigali's jerry can is made by Solvatten, a Stockholm-based social enterprise that has worked since 2007 to boost access to clean water by selling its invention to governments, charities and businesses.
The jerry can takes two to four hours to heat water to 75 degrees Celsius in the sun. When the can is opened, clear panels expose the water to the sun's ultraviolet rays. The heat and light kill bacteria. A fabric filter stops larger particles from getting in when the can is filled.
The jerry can helps her use less firewood and charcoal, which saves money and trees. Shigali received her jerry can in 2010 from the charity Soroptimist International, which now sells them to women across Kenya through 11 clubs, for 1,000 shillings ($10) each.
"We are working on ensuring that women are able to proudly have access to safe drinking water and be able to save a lot on fuel with just having to worry about the sunshine," said Dolphine Anyango, Soroptimist's Kenya program director.
The jerry cans also have been offered as an incentive for mothers to visit clinics and vaccinate their children, said Solvatten spokesman David Wadstrom, adding that the company aims to have 1 million people using them by 2020.
"You have to believe that there is a better life on the horizon for the most vulnerable people," he said. "It's really about not leaving people behind. Everybody should have access to clean, safe water at home."