Multilateral Interventions Carry Enormous Promise and Challenges
ADF STAFF
In early 2017, The Gambia was hurtling toward a crisis. Its longtime president, Yahya Jammeh, had lost the presidential election but refused to accept the results and leave office. His opponent, Adama Barrow, fled the country fearing for his life, prompting his supporters to take to the streets in protest. But on the way to a violent clash, something unusual happened: Five countries in the Economic Community of West African States (ECOWAS) banded together and sent a 7,000-person force to the border of the country.
Jammeh was given an ultimatum: Depart or face the consequences. "By land, sea and air, Gambia is surrounded," Marcel de Souza of ECOWAS said at the time. "If at noon [Jammeh] doesn't accept to leave Gambia, the troops will intervene militarily to remove him by force."
That show of solidarity, combined with diplomatic pressure, persuaded Jammeh to board a plane for Equatorial Guinea, where he lives in exile. It was a rare display of muscular multilateralism that avoided a crisis. A report published by the International Peace Institute asked whether it was "A New African Model for Coercion?"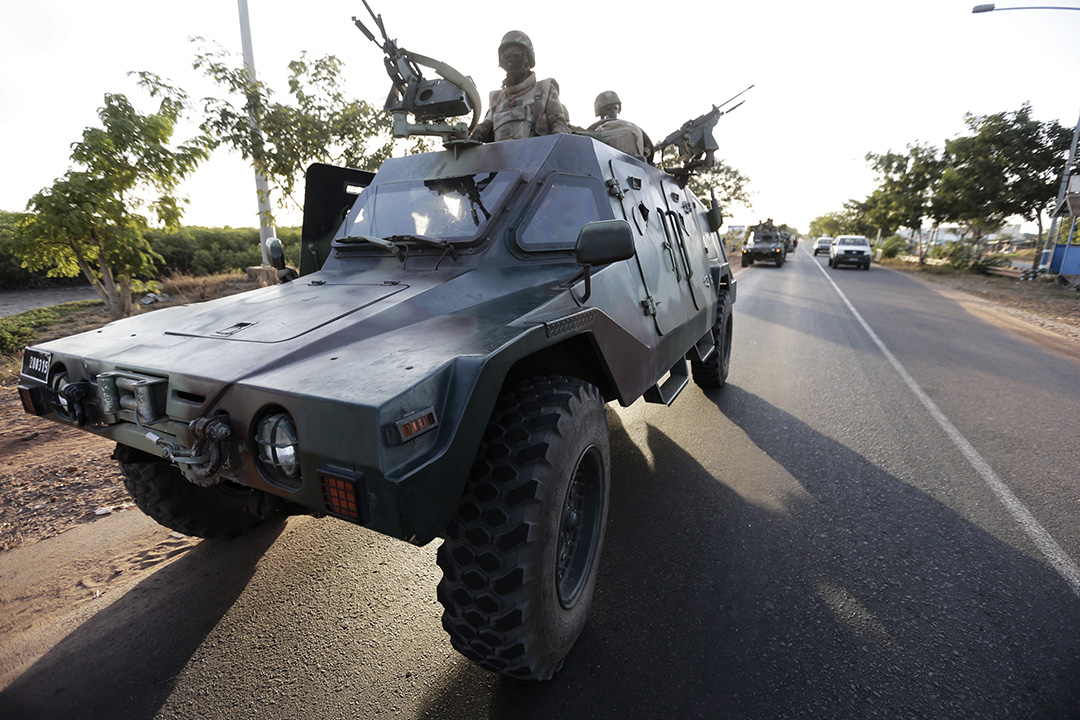 All over the continent there is a push for proactive, multilateral military interventions. In Lesotho, after the assassination of an Army commander, seven nations from the Southern African Development Commission deployed a standby force to ensure stability. In the Lake Chad Basin, five countries have joined to create the Multinational Joint Task Force (MNJTF) under the aegis of the Lake Chad Basin Commission to defeat Boko Haram. And, in the Sahel, five countries have formed the G5 Sahel Joint Force to stomp out terror groups operating there.
The efforts represent a break from past failures when crises were left to fester and countries allowed to implode before an international mission was approved.
"I think the issue of being proactive, we can see that. It's a change," said Gen. Prince Johnson III, commander of the Armed Forces of Liberia. "We're not there yet; we're still working on the issue of lift capacity and logistics, but I can see a change. A new dimension of Africans taking responsibility for our own continent."
How can African security professionals ensure mission success? Recent missions offer lessons of the factors that can spell success or disaster for a multilateral intervention.
The Command and Control Challenge
Command and control (C2) is never easy. Defined as the military management of personnel and resources, it has been called both an art and a science. C2 is particularly complex in the multilateral arena. One mission might include troop-contributing countries (TCCs), regional organizations, bilateral partners and nongovernmental organizations. All want their voices heard.
Maj. Gen. Sam Kavuma of the Ugandan People's Defence Force spent one year as commander of Sector 1 in the African Union Mission in Somalia (AMISOM). Kavuma said being a military commander has four essential steps: plan, give orders, facilitate and demand results.
C2 in the multilateral environment is not so straightforward. There is, he said, a "gap" or a "hiccup" between the force commander and the contingent commanders. "The gap in some of the missions is: You find that a commander may give orders but he does not facilitate because he does not have the facilities at his disposal," Kavuma said. "We find that the contingents entirely rely on their home countries to give them support."
Kavuma gave the example of a force commander from one country outlining a campaign plan. The contingent commander from a second country will respond, "OK, now provide me with the equipment I need to execute the plan." If the force commander can't accomplish that, what good are his orders? "It causes some friction," Kavuma said.
Part of the difficulty stems from the fact that some African-led missions rely on the United Nations and other partners to provide logistical support such as food and fuel. The force commander does not have full control over those partners, and it erodes his authority. "It is unwise to separate control over logistical functions from the operational commander," Kavuma said.
Another challenge of C2 in the multilateral setting is that, even when countries are under a unified command, they often must call back to their home countries for approval to take part in certain aspects of a mission. Other times, countries commit ground troops to a mission but keep air or naval assets under domestic control.
As commander of the MNJTF, Maj. Gen. Lucky Irabor of Nigeria has worked hard to overcome C2 challenges. He said every operational plan he makes is ratified by chiefs of defense staff from troop-contributing countries. Although they give input, he has never had a country refuse to participate.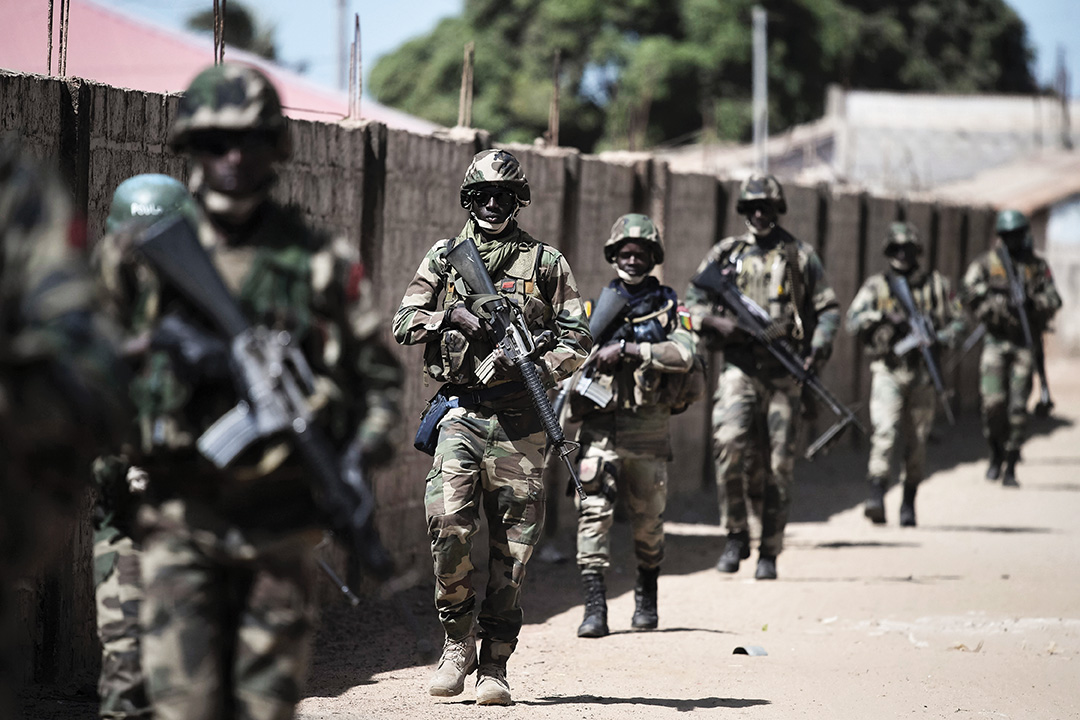 The MNJTF is strengthened by the fact that participating countries all face the same terror threat on their soil and are determined to fight it. "Trust exists among the countries of the Lake Chad Basin Commission," he said. "There is a common political understanding of what the issues are and what we stand to gain by coming together."
Irabor also credited the fact that all countries have agreed to robust rules of engagement, a comprehensive concept of operations and standard operating procedure that guide the MNJTF actions. He said the primary C2 challenges for the MNJTF countries have been interoperability and language barriers.
Irabor hopes the MNJTF can be a model of overcoming C2 hurdles in multilateralism. "Our world remains a world of interdependence and, I think, for the foreseeable future it's going to remain so," he said. "We need to do everything possible to enhance the capacity of African forces to contain challenges. It is not a choice, but an imperative."
Logistics, the Achilles Heel
A barrier that prevents some multilateral missions from getting off the ground is strategic lift. For example, the 2012 West African-led effort to intervene in the crisis in Mali was delayed, in part, by a lack of airlift capacity. Countries willing to send troops to Mali were unable to move them to the front lines.
Often, African-led peace support operations have relied on foreign partners or contractors to transport troops and equipment.
"Strategic lift and logistics is the Achilles heel," said Dr. Monde Muyangwa, director of the Wilson Center's Africa Program. "More needs to be done by Africa to fix this, to own this … you cannot have command and control if you don't own the logistics piece."
The African Union has a plan to improve this. Outlined as part of its Maputo Plan of Action, the AU is setting up a Continental Movement Coordination Center that would provide for the sharing of lift capacity among member states and reimbursement to states that provide the service. The AU has conducted strategic lift assessments of various Regional Economic Communities and has identified gaps that need to be filled by 2020.
The AU also is working on improving its logistics capabilities. It has opened a Continental Logistics Base in Douala, Cameroon, and plans to stock it with $100 million worth of donated equipment. Much of that equipment will be prepositioned at regional logistics bases around the continent to provide "startup kits" that can be quickly deployed in the event of an emergency. The AU plans to hold a logistics exercise in 2018.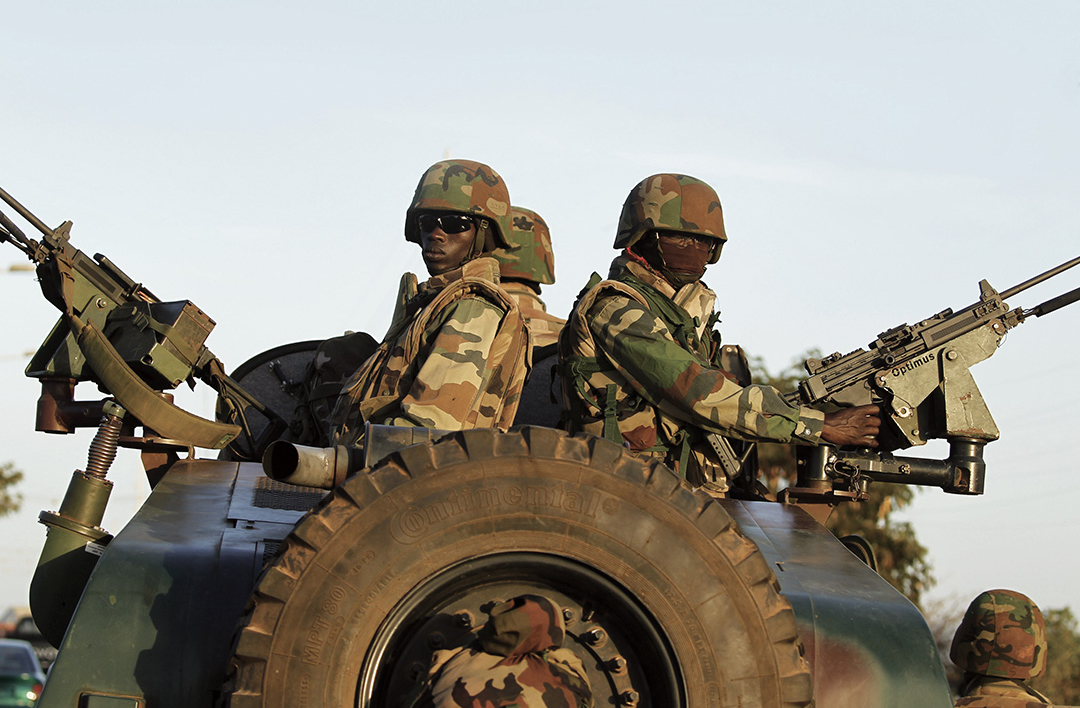 In summarizing these efforts, retired Brig. Gen. Robert Kabage, AU senior monitoring and evaluation officer, acknowledged that past AU interventions have faced logistics and strategic lift shortfalls. Future interventions must be proactive and willing to partner with all countries or organizations that have an ability to assist. The complexity of the crises facing the continent demand this openness, he said.
"The response to violent situations on the continent remains severely constrained by limited strategic lift capabilities to include air, sea and land capabilities," he said. "The African Union can only bring its comparative advantage and can only do so much. There is need for other partners to come on board."
New Alliances, Different Motivations
Crises can bring countries together, sometimes even healing old divides. In recent years, new coalitions born out of necessity have responded faster and more effectively than the older peacekeeping model of a U.N. mission or a predetermined standby force.
South African researcher Cedric de Coning has spent much of his career looking for an African model for peace operations. He outlined a new formula for interventions that he refers to as the "just-in-time" model. The principle is that each crisis is different and requires a unique coalition of countries to address it. This coalition should be based on which countries have the national interest to intervene and which countries have the means to do so.
For instance, if a crisis arises in an East African country, a coalition may develop including bordering countries that fear instability in the region, countries with economic interests inside the country, and countries with highly trained troops and available aircraft, whether they are in the region or beyond.
In The Gambia, the coalition was led by Senegal, a neighboring country that feared instability could cascade across the region. In the Lake Chad Basin, the four primary TCCs all have been affected by Boko Haram attacks and, therefore, are determined to eliminate the threat.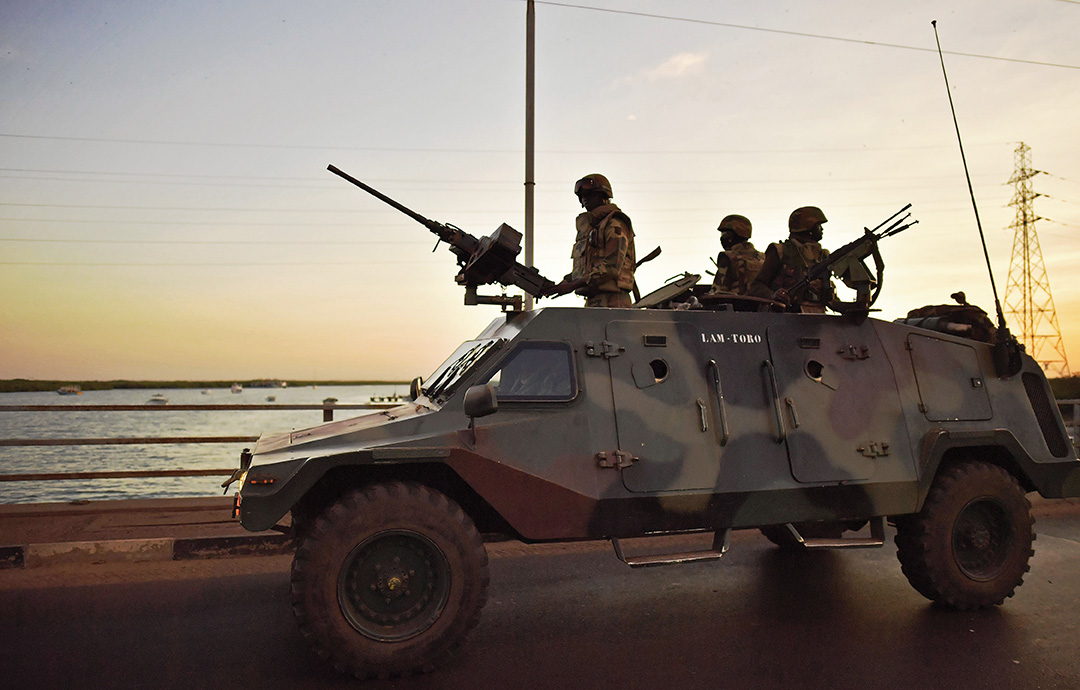 "We talk about, basically, a coalition of the willing with the countries that really have a stake in resolving this conflict, because only those countries will be willing to send people to die at a high cost to themselves in terms of blood and treasure," de Coning said. "That's why I think the standing model will never work. It is highly unlikely that that kind of predesigned standing brigade will ever meet the specific requirements of the case at hand."
The U.N. model of peacekeeping has historically been based on the principles of consent, impartiality and a minimum use of force, de Coning noted. African-led peace operations, including those under the umbrella of the African Union, do not have those restrictions. As such, African regional organizations and the AU have been the first to deploy to Darfur, Somalia and the Central African Republic, before the U.N. was ready to do so.
But a coalition of the willing brings other baggage with it. An analysis of AMISOM by Paul Williams of The George Washington University found that the six TCCs agreed to send troops for distinct reasons, including an immediate security threat on their borders, reimbursement from international partners, and a desire to bolster their reputation on the world stage.
African nations are still working to find the right balance in putting together these coalitions, but if any lesson was learned from The Gambia it is that rapid deployment can save lives. Brig. Gen. Mamat O. Cham, commander of the Gambian National Army, credits this ECOWAS rapid response with avoiding a crisis. "You don't wait until problems arise," he said. "If there is a mechanism within the AU, whereby the political leaders, when they sense there is an issue with a member country, they will alert themselves to the situation and make appropriate decisions for a proactive intervention."
The process, Cham said, is still being refined and national sovereignty must be respected, but Africa cannot go back to the old ways of non-intervention. "Hopefully we will adopt the [policy] whereby, collectively, we will look at each other's security," Cham said. "And, where we sense that it is outside the reach of the country, then a proactive measure is taken to prevent some sort of catastrophe before it develops."