Reading Time:
6
minutes
A Rehabilitation program offers fighters an exit from al-Shabaab
BY JACOB DOYLE AND BERENIKA STEFANSKA
Ahmed, the son of a fisherman, joined al-Shabaab in 2006 as a way to earn money and support his five children. He headed a rapid-reaction team for the terror group and saw heavy combat. But he grew disenchanted with life inside al-Shabaab. Living in the harsh Somali desert, fighters would sometimes go days without access to food or water. Distrust was universal, and leaving was not an option.
"I clearly remember a man my colleagues arrested for allegedly being a government spy and a nonbeliever," said Ahmed, whose name has been changed for his protection. "They first tortured him to force out a confession, but after failing, they beheaded him. As they were beheading him, the old man was reciting the Shahada — the Muslim affirmation of faith — until he died. They killed him under the pretext that he was a spy and a nonbeliever, and yet he was reciting the Shahada. Though I could not protest, the incident really affected my conscience."
As pressure mounted on al-Shabaab and attacks by government forces became more frequent, group leaders grew suspicious of Ahmed because he used his mobile phone so much. "My superiors accused me of revealing the location of those killed," he said. "As a result, they ordered that I be killed."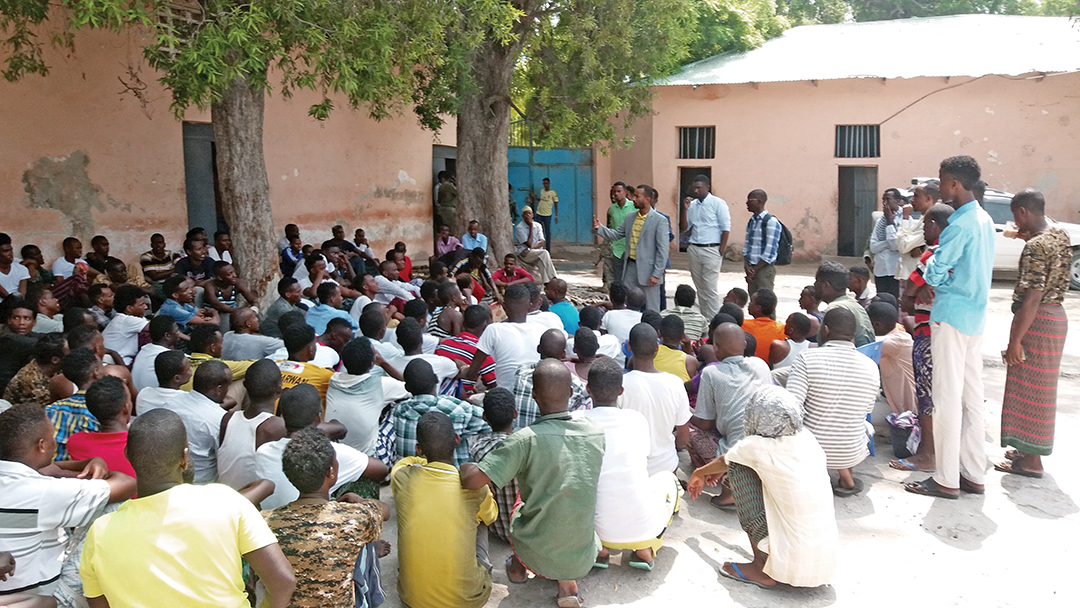 Ahmed managed to flee from his depleted unit and walk 40 kilometers to Baidoa, where, he had learned, there was a camp that would feed him, give him drinking water and keep him safe. When he arrived, he found the Disengaged Combatants Programme (DCP) facility and checked himself in. He underwent a thorough screening process and began a new chapter in his life.
Returning to the Mainstream
With centers in Beledweyne, Mogadishu and Baidoa, and a fourth planned for Kismayo, DCP targets al-Shabaab's foot soldiers, rather than its leaders. These foot soldiers typically joined al-Shabaab because they were promised money or they were simply kidnapped, often as children, from camps for displaced people.
To date, the program, operated by the Somali government and financed by donations from Denmark, Germany and the United Arab Emirates, has drawn about 1,800 combatants away from al-Shabaab and put them through rehabilitation and training, said DCP's director, Malik Abdalla.
"When you reach out to and rehabilitate former fighters, then you save lives," Abdalla said. "So much attention gets paid to the efforts at fighting al-Shabaab through military means, but not enough to rehabilitation. You can't defeat violence with violence alone. By rehabilitating those who were violent, however, you can then reintroduce them peacefully into the larger mainstream context. I witness the changes every day."
Once militants are off the battlefield and in custody, program stakeholders collect defectors' biometric data and interview them, explained Robert Kaneiss, a former U.S. Navy SEAL who directs security for DCP. Kaneiss said former militants who defected from a leadership position or who hold Western passports are generally sent to a separate "high-level" program with different procedures, and sometimes to prison.
"On average, participants are 18 to 19 years of age," Kaneiss said. "Sixty-five to 70 percent originate in Somalia and were recruited there and operated there, but decided to come out and volunteer for this program. There is a stringent vetting process for the low-level volunteers, either walk-ins or brokered by the government; they are vetted by government intelligence, background checks are performed, with oversight by NISA [National Intelligence and Security Agency] and the U.N."
Training consists of learning vocational skills, Abdalla said, but instructors place a greater emphasis on teaching positive values.
"They learn respect for human rights more than they learn welding, carpentry and other practical trade skills," Abdalla said. "Trade skills are, of course, important, and we emphasize them. We don't want to send out evil electricians into the world. We have therefore hired international human rights experts. There is a mandatory human rights curriculum that all the participants must learn. They learn to discard the evil ideologies they were taught in al-Shabaab. This is the point of rehabilitation — to change their views."
Kaneiss said program graduates receive amnesty from prosecution, as mandated by the Somali government under President Hassan Sheikh Mohamud. A highly sophisticated exit board determines who is ready to graduate and qualify for social reintegration, Kaneiss added. "They interview the candidates for graduation. If the candidates have demonstrated a positive attitude and want jobs, if they convincingly demonstrate and assure disengagement and affiliation with al-Shabaab, terrorism, etc., then they are ready to re-engage society, their families, and often their kids, if they have any."
A Wave of Defections
Seth G. Jones, lead author of the 2016 Rand study on al-Shabaab, "Counterterrorism and Insurgency in Somalia," said the DCP is an important component in the fight against al-Shabaab. "These kind of programs are absolutely essential," Jones said, "especially as these groups weaken, because it gives group members an alternative."
DCP's effectiveness is clear to Abdalla. Each defection, he explained, is a "huge blow" to al-Shabaab's morale. At the same time, it makes DCP's centers more attractive to operatives who are thinking about defecting.
"When fighters leave al-Shabaab and join our program, we see al-Shabaab react, which is itself evidence that the program is working," Abdalla said. "Moreover, each defection hurts them because the defectors know so much about them."
Based on intelligence, Kaneiss estimates that, among the 5,600 to 6,000 active al-Shabaab members, as many as 2,000 are ready to defect, which poses a different problem.
"The terrorists are disengaging faster than we can support them," Kaneiss said. "The program is working, but it is underresourced to handle the load."
Kaneiss said he is working with the Somali government to get additional funds for the program from international donors and hopes soon to show positive results.
"Funding is required for the procurement of much-needed assets and resources," Kaneiss said, adding that past charges of corruption haunt Somalia, and that the right steps must be followed when soliciting aid. "This way equipment and life support is provided rather than cash. The procurement process through which assets, food, equipment and vehicles must be obtained has to be done in a highly transparent manner so that all parties involved, including donors, the Somali government, etc., can see what is happening and that this is not about money. This ensures stakeholders comfort that sustainability and accountability is achieved."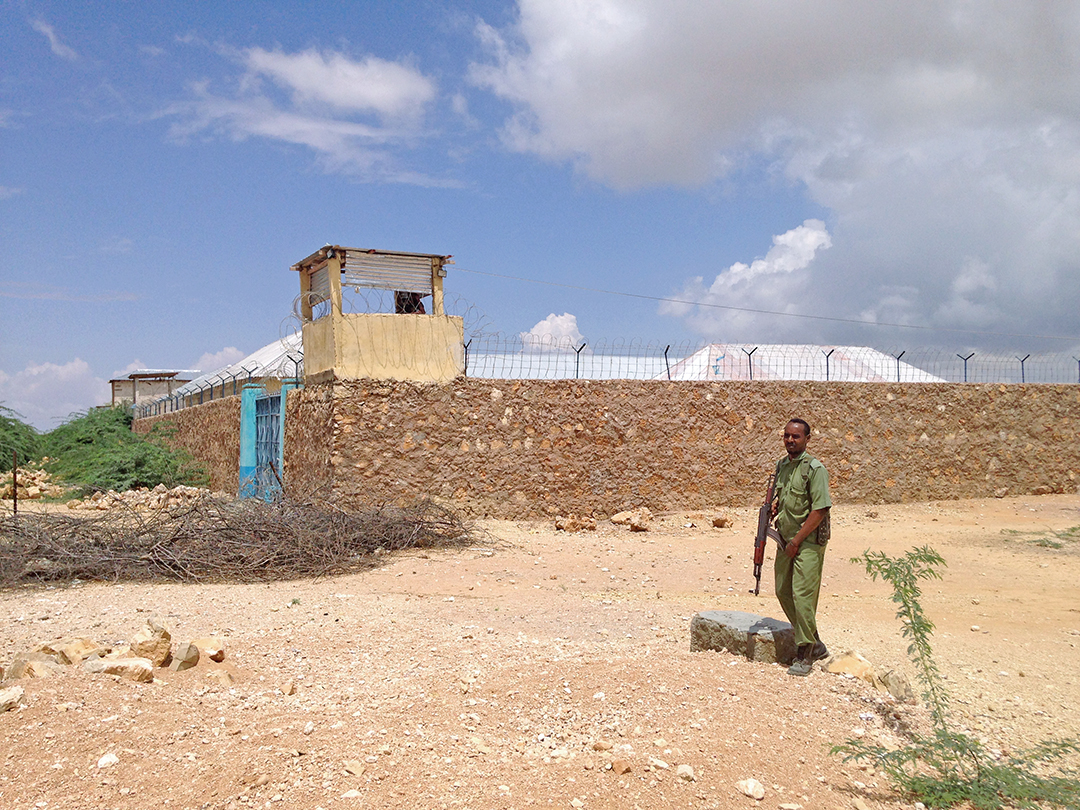 Assuming the program perseveres, what is to prevent its graduates from slipping back to their roles in al-Shabaab? Abdalla emphasized that since he became director two years ago, he does not know of a single program participant who has rejoined al-Shabaab. "When they graduate from our program, they are handed over to the National Intelligence and Security Agency office in the district where they will live, and the defectors then work directly with NISA to help get them more defectors into our program."
Moreover, Abdalla added, if a defector were to return to al-Shabaab, he would not be trusted.
Meeting Skepticism with Results
Despite its success, DCP has its share of detractors, Jones said, adding that he couldn't think of an amnesty program that isn't controversial and that Somalis who have suffered most from al-Shabaab attacks "won't be happy with it." But support for the program needs to continue, he said.
"Those insurgent leaders involved in major human rights abuses have to be dealt with separately," he said. "But what societies have to do is to let go of punishing every single participant in a given insurgent group. This is how you move on and avoid tit-for-tat situations that prolong conflicts and stifle resolution."
On August 9, 2016, 30 former al-Shabaab members participated in a graduation ceremony at the Baidoa Rehabilitation Center. Among them was a young man named Abdi who joined al-Shabaab in 2006 and was told he was helping expel Ethiopian military occupiers from his country. After years of witnessing senseless death and hypocrisy in the group, he said he was ready for something new.
"I remember in my group we were about 60 fighters. Today less than 10 are alive," he said. "Our leaders lied about the religion, the war, and they committed more crimes than God will forgive them for."
In the program he said he learned basic skills like reading and writing, but also empathy and the ability to respect differences in others. They "changed all the lies al-Shabaab inserted in our minds," he said of the program's instructors.
Ahmed also graduated from the DCP and said he believes rehabilitating extremists will be key to his country's future. "I would urge the others still in al-Shabaab to put down their weapons and stop fighting senseless battles," Ahmed said. It's time, he added, for former fighters to go through the DCP and begin rebuilding their country along with other "peace-loving Somalis."
Editor's note: One of the authors of this article, Berenika Stefanska, was a freelance reporter based in Nairobi who died in a plane crash near Lake Naivasha, Kenya, on September 8, 2016. She was 33 years old. A native of Poland and graduate of the University of Cambridge, Stefanska spent five years reporting on events in East Africa for a wide variety of media outlets. She also produced film projects for the U.N.'s Food and Agriculture Organization. An adventurer who enjoyed exploring rural Africa, Stefanska had a particular affection for the people and culture of Somalia and planned to write a book about the country in Polish.