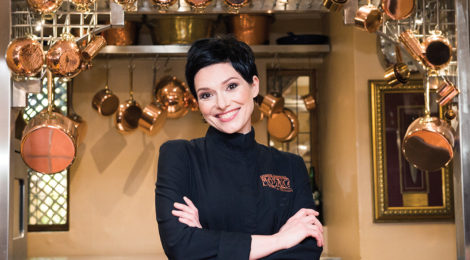 South African Chef ~ Named World's Best ~
BRAND SOUTH AFRICA
A South African chef was named the best female chef in the world for 2017 at The Best Chef Awards in Poland.
Chantel Dartnell, owner of the acclaimed Restaurant Mosaic in Tshwane, has twice been named South African Chef of the Year, and her Pretoria restaurant is one of the country's top-rated dining spots. She trained at a number of restaurants in the United Kingdom.
She uses what she learned to create classic dining and uniquely South African menus that have earned Restaurant Mosaic several local and international food awards, including a Diners' Club World's 50 Best Restaurants award.
Dartnell called the award a great honor and said the recognition was indicative of the world-class quality of South African cuisine. "I certainly think people who would not generally have taken South Africa too seriously at an awards function of this caliber will sit up and notice and become aware of the talent that we have in South Africa," she said. "Ever since winning the award, I have received a number of calls from international chefs whose restaurants I've eaten in, as well as foreign guests planning a visit to South Africa."
Dartnell paid tribute to her family for encouraging her career, saying that her mother "was one of my biggest influences growing up — even now the smell of a roast chicken brings back wonderful childhood memories."
(

0

)
(

0

)