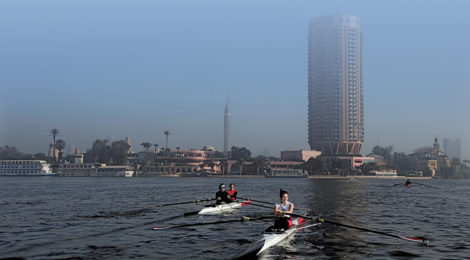 Nile River Project will Link 10 Countries
ADF STAFF
Work is set to begin on a 4,000-kilometer shipping lane that will connect the Mediterranean Sea with Lake Victoria, improving trade for 10 countries.
The waterway, which includes using the Nile as a shipping lane, is scheduled for completion by 2024. It will pass through Burundi, the Democratic Republic of the Congo, Egypt, Ethiopia, Kenya, Rwanda, South Sudan, Sudan, Tanzania and Uganda. Ethiopia was a late arrival to the project, only deciding to join in early 2017.
The project will be for small- and medium-size commercial ships to boost trade among the 10 countries. It is one component of the Cairo-to-Cape Town road project, which stretches 10,000 kilometers from Egypt to South Africa. The project also will integrate rail lines. The shipping lane will cost an estimated $10 billion to $12 billion.
The shipping lane will be complicated. Canal locks will be needed to deal with waterfalls along the way.
Egypt has listed a number of potential project components, including supporting economic development in the Nile Basin by raising the level of trade and transport of goods and people, and establishing a river navigation management training center in some of the footprint states.
Phase one will comprise the section from Lake Albert in Uganda to Khartoum in Sudan; a link from Gambela, Ethiopia, to the White Nile in South Sudan; and a link from Khartoum to Aswan, Egypt.
(

0

)
(

0

)