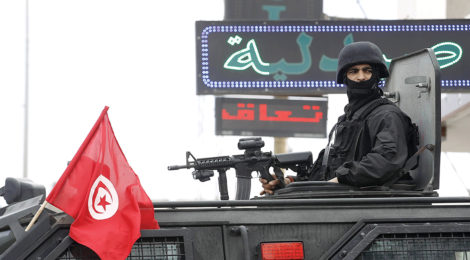 Tunisia Sweeps Out Terror Cells
REUTERS
Tunisian security forces dismantled 160 terror cells in the first 10 months of 2016, about 45 percent more than during all of 2015, the Interior Ministry announced.
A ministry statement said the country arrested 850 terrorism suspects between January and October 2016, compared with 547 for all of 2015. Security forces stepped up efforts to track down militants after Tunisia suffered three deadly attacks, including two targeting foreign tourists.
In March 2016, security forces repelled the Islamic State's attempt to take over the town of Ben Guerdan near the border with Libya. Tunisia has been the only country to experience a relatively peaceful democratic transition after the Arab Spring uprisings of 2011, but it has struggled to contain Islamist militancy, partly because of a spillover of instability from Libya.
(

0

)
(

0

)