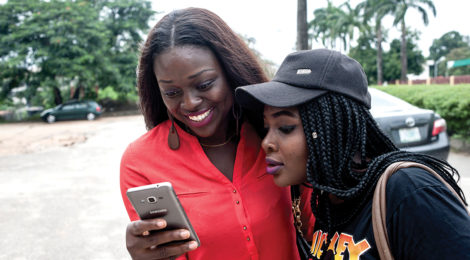 Pokémon Craze has Lagos Scrambling
AGENCE FRANCE-PRESSE
Nintendo's hit mobile game Pokémon Go may be best suited for tree-lined neighborhoods and public parks, but many in busy Lagos, Nigeria, are braving big-city chaos to play.
"Here it's like Mad Max," said Timi Ajiboye, a 23-year-old software developer. "You've gotta be sharp or else there will be some injuries."
"Sometimes it's just not safe to bring out your phone," added Ajiboye's younger brother, Tade. "If you do, thieves will come at you like flies." Still, Nigeria has its advantages for game players.
"There's so much rare Pokémon here because it's not a mainstream country," said the 19-year-old electrical engineering student at the University of Lagos. "Fortunately for me, I live here."
Based on the popular Japanese card game, Pokémon Go uses the GPS capability of mobile phones to let players search for, capture and train digital creatures that can be found in real-world locations. With its widespread mobile network coverage and relative security, the sprawling University of Lagos campus is quickly becoming a breeding ground for aspiring Pokémon "trainers."
Still, signal trouble often thwarts players.
"I'm on EDGE [cellphone network]," groaned Tobi Akinnubi, a 19-year-old chemical engineering student, as he walked on campus. "You can't do anything."
Soon the signal fog cleared, and Timi stopped dead on the sidewalk and focused on the middle of a busy four-lane street full of yellow honking minibuses packed with students.
Where others saw a hedge, Timi saw treasure and zigzagged through the traffic to the central reservation, hunched over his phone. Seconds later he raised his hands over his head in victory: He had caught a fishy Goldeen and a buck-toothed Raticate.
These lags are likely just growing pains: With Nigeria's telecom industry booming, smartphones are becoming cheaper and data services are expanding.
But safety concerns mean that Nigerians will have to pass up many rare Pokémon in high-crime areas. The stakes are just too high, said Oyinbecks Olajide, a 20-year-old French student.
"They will steal you and your Pokémon!"
(

0

)
(

0

)