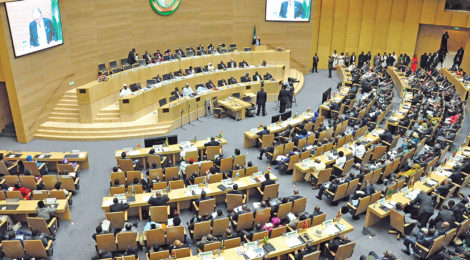 Morocco Hopes for Return to the AU
AGENCE FRANCE-PRESSE
Morocco wants to rejoin the African Union, 32 years after quitting the bloc in protest of its decision to accept Western Sahara as a member, King Mohammed VI said in July 2016.
"For a long time our friends have been asking us to return to them, so that Morocco can take up its natural place within its institutional family. The moment has now come," the monarch said in a message to an AU summit in Kigali, Rwanda, the Moroccan Press Agency reported.
Morocco quit the OAU in protest in 1984 when the Sahrawi Arab Democratic Republic was admitted as a member. Morocco maintains that Western Sahara, a former Spanish colony, is an integral part of the kingdom even though local Sahrawi people led by the Polisario Front have long campaigned for the right to self-determination.
Although Morocco left the organization, "it never quit Africa," King Mohammed said in his message to AU leaders.
"Through this historic act and return, Morocco wants to work within the AU to transcend divisions," he added.
Morocco's return to the AU must be validated by a vote. A simple majority of the AU's members is needed for validation, and Morocco is said to already have the votes needed.
(

0

)
(

0

)