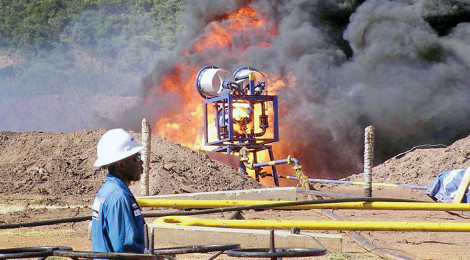 Kenya, Uganda Partner on Pipeline Route
VOICE OF AMERICA
Kenya and Uganda have agreed on the route for a pipeline that will carry crude oil from Ugandan oilfields to the Kenyan coast.
The pipeline, when built, will run about 1,500 kilometers from Uganda's Hoima district through the Lokichar basin in northern Kenya and to the Kenyan coastal town of Lamu.
The East African neighbors also had considered building the pipeline through southern Kenya. Proponents of that route said the northern route is more vulnerable to attacks by the Somali militant group al-Shabaab.
The decision was announced in August 2015, after talks between Ugandan President Yoweri Museveni and Kenyan President Uhuru Kenyatta in the Ugandan capital of Kampala.
British-based Tullow Oil has found oil in both countries. Uganda's reserves are estimated at 6.5 billion barrels, and Kenya is believed to have at least 600 million barrels. The project depends on financing and security guarantees from Kenya.
(

0

)
(

0

)