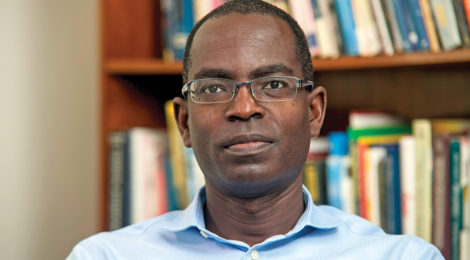 Ghanaian Educator Wins $500,000 Prize
BBC NEWS AT BBC.CO.UK/NEWS
Patrick Awuah left Ghana in the 1980s with "$50 in his pocket" after receiving a scholarship in the United States. But after a career with Microsoft, he returned to Ghana and has now won the Wise Prize, worth $500,000.
The prize, awarded at the World Innovation Summit for Education in Qatar, recognized Awuah's work as founder of Ashesi University College. The private, not-for-profit college was intended to help develop a new generation of leaders in Ghana and other African countries.
Ashesi opened with 30 students in 2002 and is now teaching 800 students on a campus outside Accra. Awuah said the university provided a "broader perspective" than simply seeking a job qualification.
"We started with the idea of ethical leaders and entrepreneurial leaders," he said. Students were encouraged "to ponder the big questions about what kind of country we want."
About half of the university's students are on scholarships, half are women, and they come from 18 African countries. All students must study ethics and entrepreneurship and perform community service.
Awuah wants to build a network to raise higher education standards across Africa. In the most recent QS World University Rankings, there were only five African universities in the top 500, with three in South Africa and two in Egypt.
"This is a crucial moment for Africa," he said. "Today, one out of six people on Earth lives in Africa, and this is set to rise to one in four by 2050. We urgently need to boost the education system in Africa."
This is not the first major award for Awuah. In 2015, he was awarded a $625,000 MacArthur Fellowship in the United States. The award is commonly known as the "Genius Grant."
(

0

)
(

0

)