Wales, Scotland Donate Millions in Medical Supplies to African Nations
Reading Time:
3
minutes
ADF STAFF
The Welsh and Scottish governments donated millions of dollars' worth of personal protective equipment (PPE) to several African nations amid predictions of a fourth wave of COVID-19 infections on the continent.
In separate programs, the two United Kingdom countries sent nearly $25 million in protective gear, such as masks, goggles and gowns, to Malawi, Namibia, Rwanda and Zambia.
Wales sent $9.5 million worth of PPE and offered a grant of more than $680,000 for oxygen equipment and nurse training to Namibia in August. The donation includes 1.1 million face masks, 500,000 gowns, 100,000 protective aprons and more than $1.3 million worth of hand sanitizer.
Namibia had a severe shortage of oxygen supplies and a lack of health care workers with the expertise to operate oxygen equipment used to treat critically ill COVID-19 patients. Earlier this year, the U.K. presented Namibia with a $170,000 grant to promote COVID-19 awareness.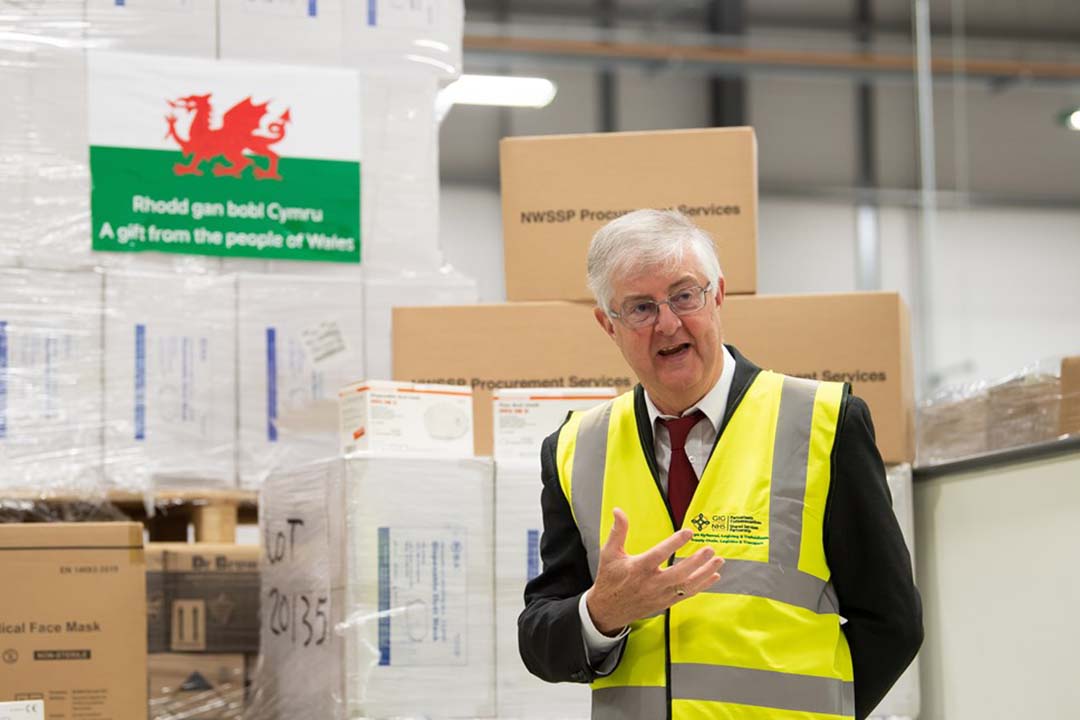 "I have heard directly from Namibia on the extremely difficult situation that they face in the battle against COVID-19," First Minister of Wales Mark Drakeford said in a story on U.K. radio station Planet Radio's website. "We have a duty to help those in need, and I'm proud that Wales is stepping forward to fight the global threat of coronavirus. Wales will stand alongside Namibia, and we will do everything we can to help them through this difficult time."
Namibia's third wave of COVID-19 infections spiked in June, overwhelming hospitals and mortuaries, but it began to decrease in mid-July. Namibian President Hage Geingob and first lady Monica Geingos are among those who have tested positive and recovered.
After Geingob's diagnosis in May, health officials urged all Namibians to heed COVID-19 prevention protocols.
"What we have observed over the past months is that members of the public are flagrantly disobeying the regulations and putting families, our communities, and our country at risk," Namibian Health Minister Dr. Kalumbi Shangula said in a report by Africa Times.
As Namibia's health system and mortuaries buckled under the COVID-19 strain, its tourism- and mining-dependent economy was devastated. In response, Geingob appointed an 11-member Business Rescue Task Force to review business and insolvency legislation to relieve financial distress.
The task force, which consists of people with skills and experience in corporate management, banking, legal issues and entrepreneurship began its projected eight months of work July 1.
"COVID-19 has led to adverse socio-economic impacts and untold losses for businesses, which were largely unanticipated," Geingob said in a Reuters report.
When infection rates decreased in mid-September, Geingob relaxed some government restrictions, allowing up to 100 people to participate in public gatherings and letting gyms, nightclubs and casinos operate at half capacity.
Weeks after the Welsh donation to Namibia, the Scottish government sent a trove of PPE to East Africa.
In mid-September, Kids Operating Room (KidsOR), a Scottish-based global health charity, donated more than $15.2 million worth of PPE to Malawi, Rwanda and Zambia. KidsOR raised nearly $1.4 million to help transport the items from several donors, and the Scottish government chipped in nearly $340,000 to help pay for 25 shipping containers.
"COVID-19 knows no borders," Scottish International Development Minister Jenny Gilruth said. "I am pleased that the Scottish government has been able to support this assistance to Malawi, Rwanda and Zambia — particularly as they look to plan for an expected fourth wave of COVID-19 in the coming months. This contribution builds on our recent supply of oxygen concentrators and ventilators, and we hope it will go some way to easing the current stress on health services."