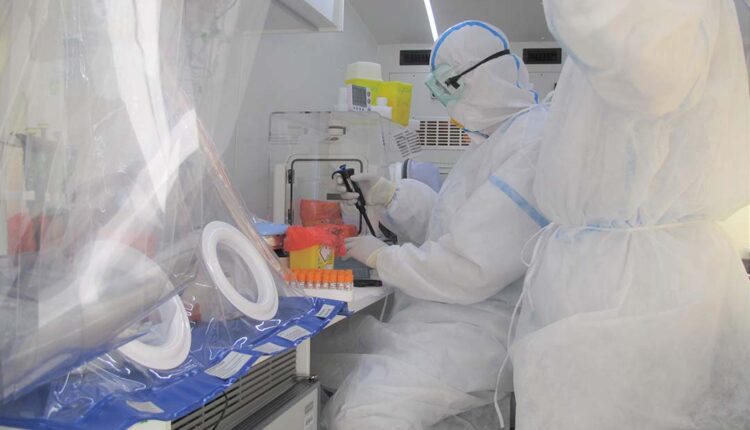 Reading Time:
2
minutes
ADF STAFF
The U.S. government is contributing $5.1 million in assistance for Madagascar's COVID-19 response. The money will support national and community health care facilities in efforts to reduce illness and death from the virus.
The funds also will support monitoring and surveillance to detect outbreaks, medical supply delivery, laboratory expansions and testing upgrades; buy personal protective equipment; train health care workers; and inform the public about COVID-19 protection.
The assistance comes as the world's fourth-largest island nation ends a 17-month state of emergency due to COVID-19 and food insecurity driven by pandemic-related economic challenges.
COVID-19 survivor Jean-Pascal Ratovoherimanjato described his harrowing time in an Antananarivo hospital, which occasionally lost power and oxygen supplies as COVID-19 infections surged in May.
"The most difficult thing was that there were not enough oxygen tanks," Ratovoherimanjato said in a story on africanews.com. "When the oxygen tank runs out early, we have to wait three to four hours for a new one to be delivered. And in the meantime, several people ventilate me by hand."
Ratovoherimanjato, a 48-year-old husband and father, was on oxygen for 25 days and did not expect to survive.
"It was very hard to see people dying next to me," he said. "At times it would be my roommate who was dying, I could see him suffering. He would say: 'I can't breathe anymore' and a few minutes later he died."
The U.S. has supported Madagascar's pandemic response, providing $2.5 million in emergency funding and repurposing $2.2 million in United States Agency for International Development (USAID) health projects to COVID-19 response measures.
In October and November 2020, USAID donated $29,000 in computer equipment to Madagascar's Ministry of Water, Sanitation and Hygiene to strengthen response coordination.
In March 2021, USAID provided head-to-toe personal protective equipment to health care workers in 13 areas.
On May 13, USAID donated $10,000 worth of equipment and supplies to six COVID-19 treatment centers. The package included washable coveralls, rubber boots, gowns, filter masks, gloves, hand-washing devices, disinfectant sprays and other cleaning materials.
On September 10, USAID delivered $1.5 million worth of medical materials and equipment, including 200 beds and mattresses, to health centers in the northwestern Boeny and Sofia regions. The donation also included diagnostic tools, birthing kits, intravenous solution stands and scales. Similar donations were made to the Analanjirofo, Atsimo Andrefana, Atsinanana and Vatovavy Fitovinany regions.
The U.S. also is helping Madagascar respond to outbreaks of plague, measles and malaria. In 2020, the U.S. provided the nation $74.5 million to strengthen its health system.