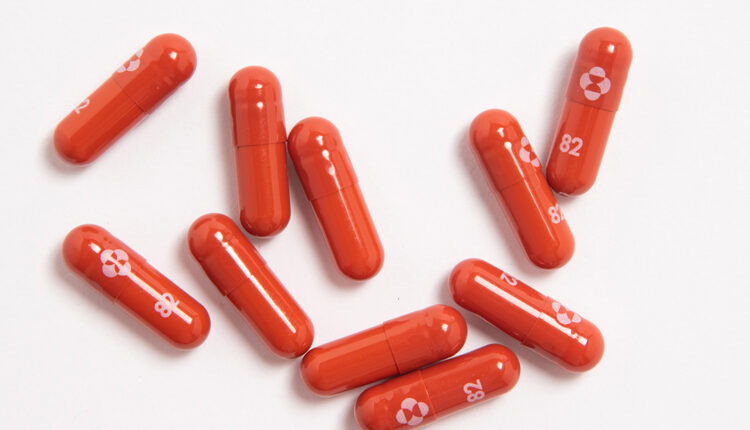 Reading Time:
2
minutes
ADF STAFF
Health experts are cheering the potential of an antiviral pill after studies show it offers protection against COVID-19 after a patient is infected.
American pharmaceutical company Merck Sharp & Dohme (MSD) announced October 1 that clinical trials for its new medication, molnupiravir, showed it reduced deaths and hospitalizations from COVID-19 by about 50%.
"Molnupiravir is unquestionably a game changer!" Oriol Mitjà, of the Germans Trias i Pujol University Hospital, said to Science magazine. "The ease of administration change[s] the paradigm of mild COVID-19 treatment."
MSD also said viral sequencing shows molnupiravir is effective against all strains of COVID-19, including the more infectious delta variant, which has fueled the recent surge in deaths and hospitalizations across Africa.
The "announcement is to me one of the biggest news stories of the year 2021," Mitjà said.
Although the trials have not yet been peer-reviewed, MSD is planning to apply for emergency-use authorization with regulatory agencies around the world. If approved, molnupiravir would become the first oral antiviral COVID-19 treatment.
Taken twice a day for five days in trials, the pill impedes replication of SARS-CoV-2, the coronavirus that causes COVID-19.
"A useful analogy is that molnupiravir acts as a fire extinguisher directly attacking and interfering with fire, extinguishing it," epidemiologist Dr. Ahmed Kalebi told Kenyan newspaper The Nation. "It revolutionizes the treatment because it is highly effective to treat new infection and stop it from progressing to serious illness, and it can be taken orally.
"No other treatment comes close to these two factors."
Other antiviral therapies, such as Regeneron's monoclonal antibodies, remdesivir and convalescent plasma, are administered intravenously — a far greater logistical challenge in many parts of the world.
"Regeneron given as an infusion is quite expensive and has potentially lethal side effects, thus it is reserved for only very seriously ill patients," Kalebi said. "Convalescent plasma is extracted from the blood of patients who have recovered from COVID-19 and works almost like monoclonal antibodies but has an even higher risk of serious side effects with less potency."
Cost of treatment — about $700 for each five-day course of pills — figures to be an issue in Africa's lower- and middle-income countries. Although it is far less expensive than remdesivir or monoclonal antibodies, it still would be too pricey for most developing nations.
MSD said it has entered into licensing agreements with several manufacturers of generic drugs to accelerate molnupiravir's availability in more than 100 low- and middle-income countries as soon as it is approved.
In a statement, the company said it "plans to implement a tiered pricing approach based on World Bank country income criteria to reflect countries' relative ability to finance their health response to the pandemic."
MSD expects to produce 10 million courses of treatment by the end of the year.
Since the drug is most effective when taken within the first five or so days of showing symptoms, African countries would face additional challenges to increase testing.
Rachel Cohen, North American executive director at the Drugs for Neglected Diseases initiative, worries about the cost and availability of both the COVID-19 pill and the tests needed to confirm the diagnosis.
"That requires that we are able to actually rapidly diagnose people," she told Nature magazine. "That's actually a huge challenge."