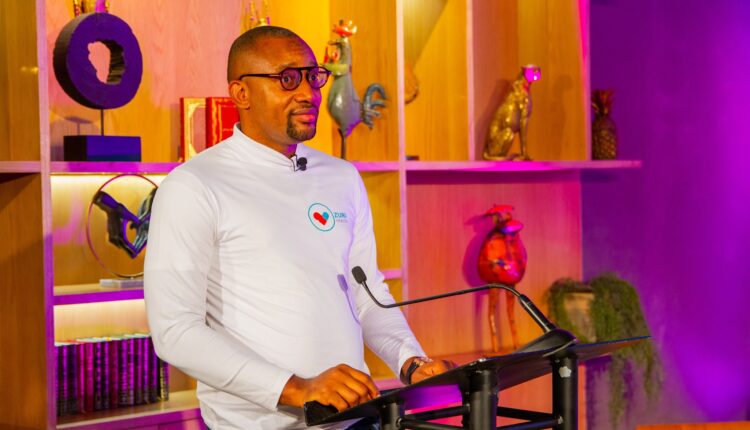 Reading Time:
2
minutes
ADF STAFF
Ikechukwu Anoke had underlying health issues that he believed made him more susceptible to suffering from a severe case of COVID-19 if he caught it.
Anoke could afford medical care, but access to health care in his native Kenya posed challenges. When the pandemic hit, Anoke recognized the importance of telemedicine and remote care.
The problem isn't confined to Kenya. Less than 50% of Africans can access modern health facilities, and 80% depend on underfunded public health services, according to Nigerian technology news outlet TechCabal.
Anoke responded by developing Zuri Health, a mobile application that allows patients to talk with a doctor or schedule a visit, purchase medication from a pharmacy, and schedule laboratory and diagnostic tests.
"It made sense to build an app through which people could get basic tests done without leaving the comfort of their home and further risk their lives," Anoke told TechCabal. "If we had known earlier, maybe we would have built apps and launched them during the pandemic. The experience of Covid helped what we've built today."
Since January, Zuri has signed up more than 250 doctors, who earn extra income for their services. In the coming months Zuri is expected to enter other African markets, including Angola, Côte d'Ivoire, Ghana, Mozambique, Nigeria, Senegal, Tanzania and Zambia, according to Anoke.
Also in Kenya, M-Tiba, an app developed by Safaricom, CarePay and the PharmAccess Group, helps patients send and receive money while accessing health care at a reduced cost. By April 2021, more than 300 health care facilities partnered with the app, which was used by up to 1 million people.
M-Tiba also partnered with the National Hospital Insurance Fund to provide health insurance to 2,000 households, according to Kenyan news source Capital Business.
"For many Kenyans, a trip to the clinic can create real financial strain," Safaricom CEO Bob Collymore said prior to his death in 2019. "And it can have a knock-on effect in people holding down jobs or having to sell their belongings to pay for basic care. This is a burden on low-income homes, with mothers and young children being particularly vulnerable."
The use of similar health care apps has gained steady momentum across the continent.
In Benin, 15,000 medical patients regularly use the goMediCAL application and 250 medical appointments are scheduled through it daily. Launched in 2019, the app allows users to determine the geolocation of hospitals, search for pharmacies and ambulances, and find health centers to register patients.
"Since the time we've been using this application at the medical center, record-keeping is correct now, and patients come on time and [are] catered [to] on time as well," Dr. Olivier Franck Yedomon, who works at a private hospital in Cotonou, told Unlocking Public and Private Finance for the Poor, a United Nations organization.
Through support of UNICEF, Uganda's government introduced a health reporting program called mTRAC in 2011. The program cut by half the response time to disease outbreaks and lowered malaria deaths by helping ensure that enough medicine was in stock. By 2018, nearly 53,000 health workers at almost 5,700 Ugandan health care centers used the service, according to the Thematic Research Network of Data and Statistics.
South Africa's Hello Doctor app has offered health tips and advice, helped determine patients' health based on their symptoms, and given access to doctors since 2017.