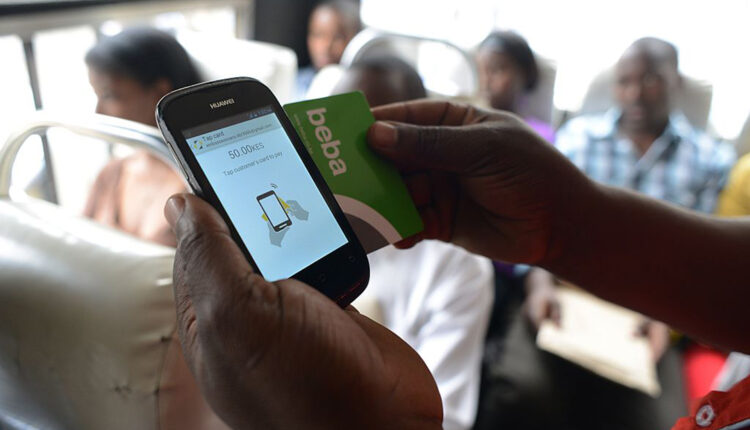 Reading Time:
2
minutes
ADF STAFF
With brightly colored graffiti on the outside and music blaring inside, Kenya's predominant form of transportation — Matatu minibus taxis — are iconic and ubiquitous.
Climb aboard and you'll see a snapshot of how COVID-19 is transforming the transport sector across Africa.
Gone are the traditional cash payments, replaced by a digital fare collection system that requires passengers to pay with cards or phones.
"The cashless system will also provide a platform for development of an effective contact tracing application to support the government effort in addressing the coronavirus pandemic," George Njao, director general of the National Transport and Safety Authority (NTSA), told Kenyan newspaper Business Daily in 2020.
For drivers, the NTSA created the Transport Integrated Management System (TIMS), a digital platform that incorporates vehicle licensing, registration and inspection. The system is directly linked to widely used mobile money and internet banking platforms.
Richard Kanoru, secretary-general of the Matatu Transport Vehicles Association, said TIMS has made drivers' work easier and more efficient.
"At a click of a button and within five minutes, an operator can apply for all the necessary licenses to operate a Matatu," he said in an article on the World Bank's website. "Our business costs have come down significantly because we don't need intermediaries to get services from NTSA."
To help thwart the spread of COVID-19, public transportation also is going cashless in Rwanda, Tanzania and Uganda.
It's the kind of progress that promises to boost the entire transport industry in the long term.
Although Africa's infrastructure lags behind much of the world, an abundance of natural resources have experts projecting substantial economic growth over the next decade.
In Sub-Saharan Africa, Angola, Ghana, Kenya, Mozambique and Nigeria are emerging as favorites for investors who seek a burgeoning transport sector.
But each country has a unique set of circumstances, said Andrew Shaw, transport and logistics leader at PricewaterhouseCoopers (PwC) in South Africa.
"There is a strong need for the road, rail, air and ports transport networks in some economies to be improved," he said on PwC's website. "Transport and logistics infrastructure has the potential to unlock the economic growth value of the continent."
Digital payment platforms across the continent are competing to help streamline this landscape.
Cellulant, one of many mobile pay options for airline booking and Matatu fares in Kenya, recently expanded into several new markets.
In Nigeria, truck drivers, transport companies and travel agencies are using Cellulant's platform to track and collect revenue and taxes — all while social distancing to fight COVID-19.
Working with government and business leaders alike, acting CEO of Cellulant Nigeria Sike Bamisebi hopes a streamlined digital payment system will drive rapid transportation expansion in Nigeria and continue to spread across Africa.
"Digitizing the entire transport sector is inevitable," she said. "In Africa, and reflected in Nigeria, there is a rise in uptake in digitization for rail and air travel, but road remains the major means of transportation of many, accounting for over 60% of commuters yearly.
"We have found that this is a great opportunity for us to digitize in Nigeria and expand our digital payments to all businesses and truly make an impact in delivering significant economic value in the country."