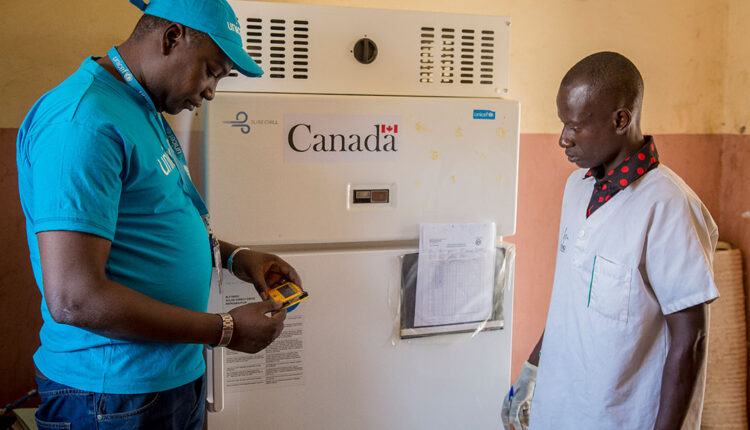 Reading Time:
3
minutes
ADF STAFF
A relatively new technology promises a big step forward in the fight against COVID-19 in rural Africa.
It's called solar direct-drive (SDD) refrigeration, and it has the power to keep lifesaving vaccines cold in the most challenging environments.
Solar power already has proven to be a game-changer in parts of Africa where electricity is unreliable or nonexistent. Now, a new generation of direct-drive solar fridges and freezers are being deployed to extend vaccine cold-chain storage to rural and remote locations.
The need to vaccinate a large percentage of Africa's more than 1.3 billion people against COVID-19 amplifies all of the logistical challenges, said Pat Lennon, a cold-chain expert with global health nonprofit PATH.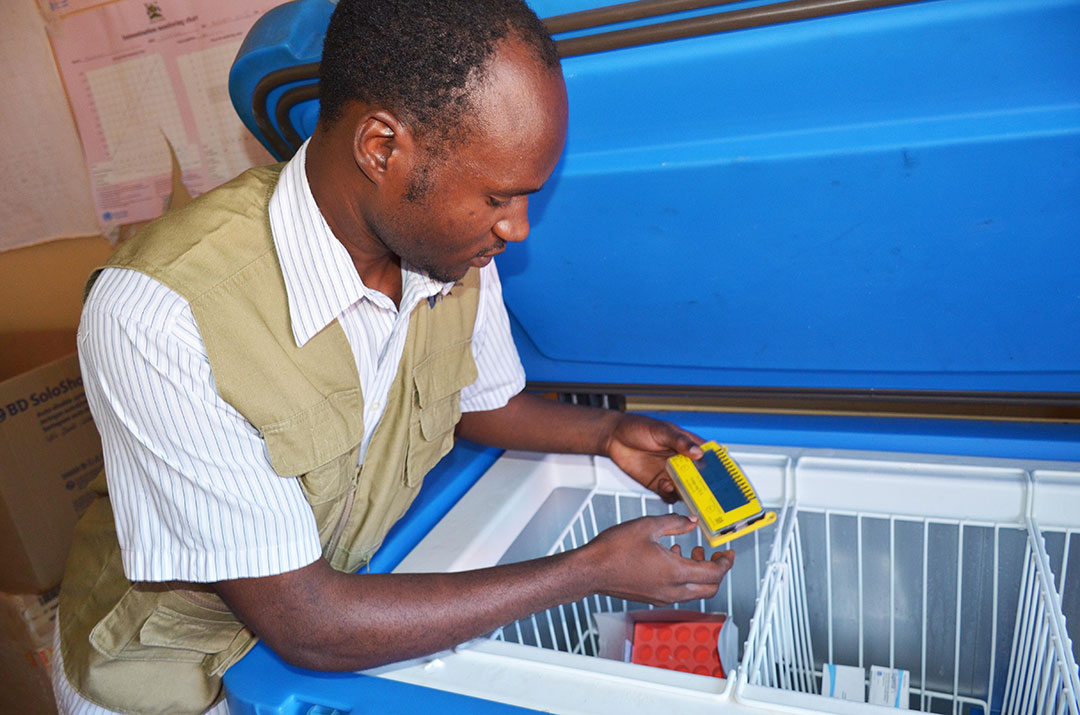 "Refrigerators require a lot of power, freezers require even more," Lennon said on his organization's website. "Ultra-cold freezers in hot places require still more power. Add an unreliable power grid to the mix, and generators must be brought in, and the problems continue to compound."
In Sub-Saharan Africa, it is estimated that just 28% of health care facilities have reliable electricity. Only 43% of the population has any electricity.
"Like electricity, storage capacity is a challenge for all cold chain vaccines but is made harder with ultra-cold formulations — and made completely unprecedented by the demands of COVID-19," Lennon said.
Older versions of solar-powered refrigerators use industrial battery systems to store energy at night and on cloudy days. Apart from being expensive and heavy, lead-acid batteries deteriorate in hot climates.
SDD refrigerators solve the battery issue by getting rid of them.
In 2010, the World Health Organization (WHO) approved the first solar direct-drive vaccine refrigerator to maintain vaccine temperatures within the required range of 2 to 8 degrees Celsius.
More recently, the WHO, UNICEF and GAVI, the vaccine alliance, have funded and deployed SDD fridges to boost immunization programs for children.
Since 2017, Gavi has led a $250 million initiative to deliver more than 15,300 SDD fridges to 36 African countries, including 5,400 fridges to Nigeria and nearly 3,400 to the Democratic Republic of the Congo (DRC).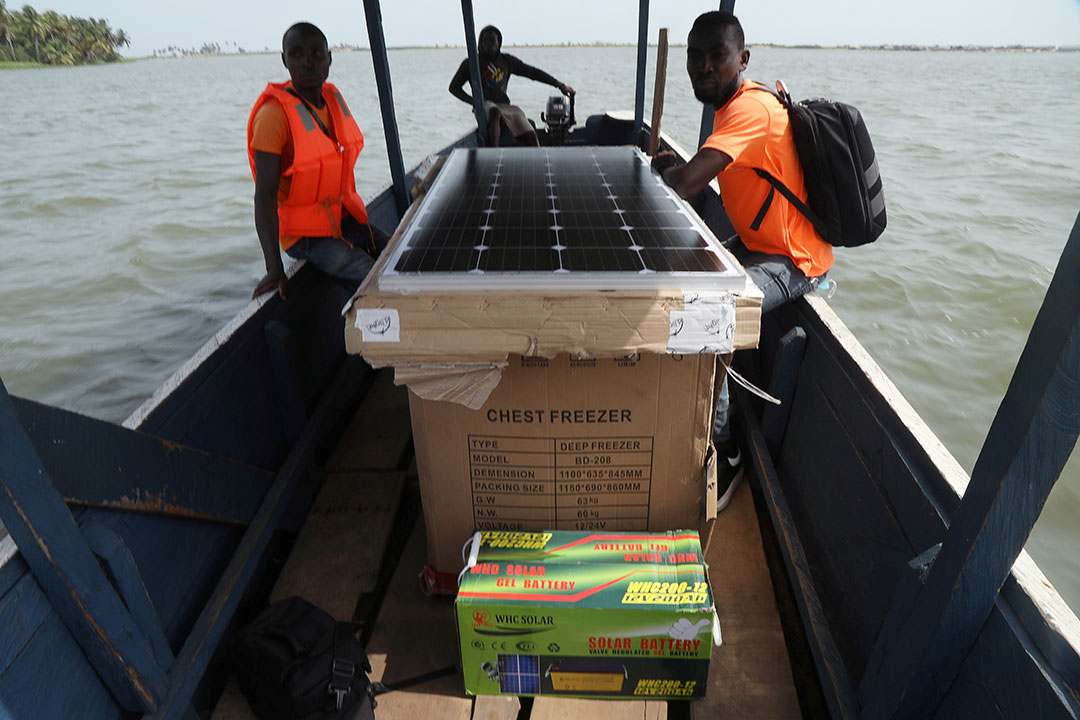 Dr. Karan Sagar, who leads Gavi's health systems and immunizations-strengthening team, says the off-grid equipment is responsible for a 25% increase in child vaccination rates in Africa over the past decade.
"This is a testament to the ability of supply chains to reach even the most remote communities in the world," he told Reuters.
Still, ultra-cold storage and the scope of a global COVID-19 vaccination drive present daunting challenges.
"Few African economies have any ultra-cold chain capacity at all," Sagar said.
The DRC and Rwanda do. They acquired ultra-cold storage for the new Ebola vaccine that helped end outbreaks in the summer of 2020.
Coolers filled with blocks of synthetic alcohol ice kept the vaccines at minus 60 to minus 80 degrees Celsius for as many as 6.5 days. But the number of doses were a fraction of what's needed to stop COVID-19.
The Ebola vaccine was "used successfully in several African countries," Lennon said. "But there's an almost unimaginable difference in the scale of those outbreaks and that of COVID-19."