Reading Time:
3
minutes
ADF STAFF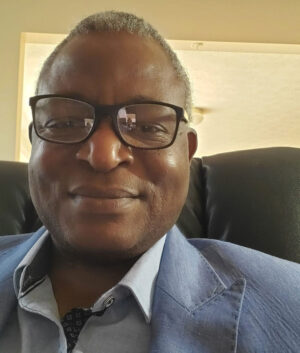 Nearly 18 months after the pandemic was declared, Africa still relies on other countries to provide the lifesaving vaccines that can stop the spread of COVID-19.
The continent felt the sting of that dependence after India, facing the huge delta variant outbreak in May, blocked exports of the Indian-made AstraZeneca vaccine at the heart of Africa's vaccination program.
But things are about to change.
An African-made version of the one-shot Johnson & Johnson vaccine could enter the marketplace as soon as August — the first of 400 million doses set to be produced by South Africa's Aspen Pharmacare.
Even as the COVID-19 pandemic spreads a third wave of sickness across Africa, the pandemic also is driving a technological revolution that will reshape the continent's ability to respond to this and future disease outbreaks.
The Aspen Pharmacare project is the first of several partnerships that will dramatically expand Africa's capacity to develop vaccines for COVID-19, Ebola and other diseases.
"This pandemic has opened our eyes to see that this thing has to be done, not just for the benefit of Africa but for the whole world," Nigerian vaccinologist Simon Agwale, chair of the vaccine technology working group for the African Vaccine Manufacturing Initiative (AVMI), told ADF.
In 2010, the AVMI began to bring together African vaccine makers and other groups with the goal of building the continent's capacity to develop its own vaccines. So far, the continent imports 99% of its vaccines. The single vaccine made from start to finish in Africa is a yellow fever vaccine developed by Senegal's Pasteur Institute of Dakar.
Aspen's COVID-19 work is a so-called "fill-and-finish" operation that starts with the company importing a concentrated form of the completed vaccine from J&J's manufacturing facility. In sterile labs at Aspen, the vaccine is mixed at the proper ratios, put into vials and packaged for distribution to health facilities.
Fill-and-finish operations are a good place to start, but they can't be where Africa's vaccine capacity ends, Agwale said.
"If there is not also investment in the production of the actual substances, we end up with countless filling plants, but no product that can be filled," he said. "The capacity also has to be built in Africa that will eventually lead to (research and development) that can be done on the continent. The diseases that plague us are not necessarily the diseases that plague the West."
In April, the African Union and Africa Centres for Disease Control and Prevention (Africa CDC) set an ambitious goal: By 2040 Africa will produce 60% of the vaccines its people need.
"People who do not have their own freedom for vaccine manufacturing, diagnostics and therapeutics do not guarantee their own health security," Dr. John Nkengasong, head of the Africa CDC, said at the time.
The goal will require a substantial transfer of technology and know-how from abroad. COVID-19 appears to have kick-started that transfer.
The World Health Organization recently announced a project with South Africa's Afrigen Biologics & Vaccines to develop a technology transfer hub to teach African companies how to make the mRNA vaccines, like those made by Pfizer and Moderna, that have been highly effective against COVID-19.
Belgian pharmaceutical company Univercells recently announced it would work with the Pasteur Institute in Senegal to launch fill-and-finish operations for its own COVID-19 vaccine with plans to eventually transfer the entire development process to Dakar.
Rwanda and the European Union signed a $3.6 million deal to help the country upgrade and modernize its laboratory capacity so it can make mRNA COVID-19 vaccines.
The African Export-Import Bank and African Finance Corp. have pledged to cooperate on financing vaccine development, engaging partners and easing barriers to vaccine manufacturing.
Other companies in North Africa also are working on vaccine development partnerships. Agwale's own company, Nigeria-based Innovative Biotech Ltd., is working on its version of a COVID-19 vaccine using technology developed for a vaccine against cancer-causing human papillomavirus.
"Without support to African manufacturers, this would not be sustainable," Agwale said.
The cost of building and staffing specialized vaccine production facilities is beyond the ability of most African governments. Advocates see partnerships with companies and technology transfer as one way to ensure that the continent moves beyond fill-and-finish operations.
Agwale sees an untapped resource to support Africa's pharmaceutical revolution: the African diaspora.
"The reason good African scientists leave their countries is because of a lack of capacity in their countries," Agwale said. "This is going to change. Now there's momentum, there's interest, there's funding coming on-line once these initiatives start."