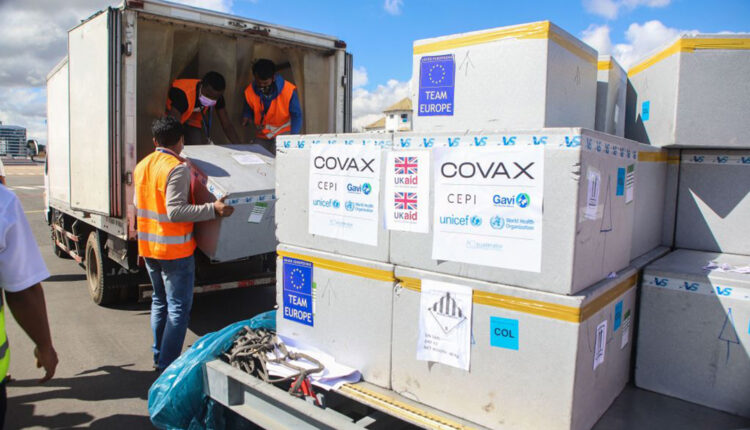 Reading Time:
2
minutes
ADF STAFF
U.S. President Joe Biden announced that the U.S. government will buy and donate 500 million COVID-19 vaccines to be delivered to 92 developing nations by June 2022, including 200 million to be delivered by the end of this year.
The vaccines will begin shipment in August "as quickly as they roll off the manufacturing line," Biden told reporters before the Group of Seven (G7) summit in England. They will be allotted through COVAX, the global plan to distribute vaccines equitably.
"The United States is providing these half-billion doses with no strings attached," Biden said. "Our vaccine donations don't include pressure for favors or potential concessions. We're doing this to save lives, to end this pandemic, and that's it."
Dr. John Nkengasong, director of the Africa Centres for Disease Control and Prevention (Africa CDC), welcomed news of the vaccine donation, especially as COVID-19 infection rates rose in many parts of the continent, which has struggled to inoculate people.
Chad didn't administer its first COVID-19 vaccine dose until early June. At that time, at least five other African nations had not issued a single jab, according to the Africa CDC. Nigeria, Africa's largest country with more than 200 million people, had inoculated only 0.1% of its population, while the rate in Uganda was even lower.
"Absolutely, it's going to be a big help" and "clearly a cause for celebration," Nkengasong told The Associated Press (AP).
The U.S. pledged an additional $2 billion to COVAX but is now redirecting the money to help pay for the 500 million donated doses, which has an estimated cost of $3.5 billion, according to a report by Voice of America (VOA).
The move is a signal that the U.S. "isn't as intensely parochial and inward focused" regarding vaccines, Leslie Vinjamuri, director of the U.S. and Americas program at Chatham House, told VOA.
Humanitarian organizations also applauded the move.
"This action sends an incredibly powerful message about America's commitment to helping the world fight this pandemic and the immense power of U.S. global leadership," said Tom Hart, acting chief executive officer at The ONE Campaign, an organization that works to end poverty and preventable diseases.
Health experts such as Kate Elder, senior vaccines policy advisor for Doctors Without Borders, stressed that the shots should be distributed urgently.
"Saving lives requires shots in arms now," Elder told AP. "Not at the end of 2021, not in 2022, but now."
Shortly after Biden's announcement, G7 leaders unveiled a plan to donate 1 billion COVID-19 vaccine doses to developing countries. The U.S. donation accounts for half the total.
The United Kingdom will donate 100 million shots, British Prime Minister Boris Johnson announced at the summit.
"As a result of the success of the U.K.'s vaccine program, we are now in a position to share some of our surplus doses with those who need them," Johnson said in a VOA story. "In doing so, we will take a massive step towards beating this pandemic for good."