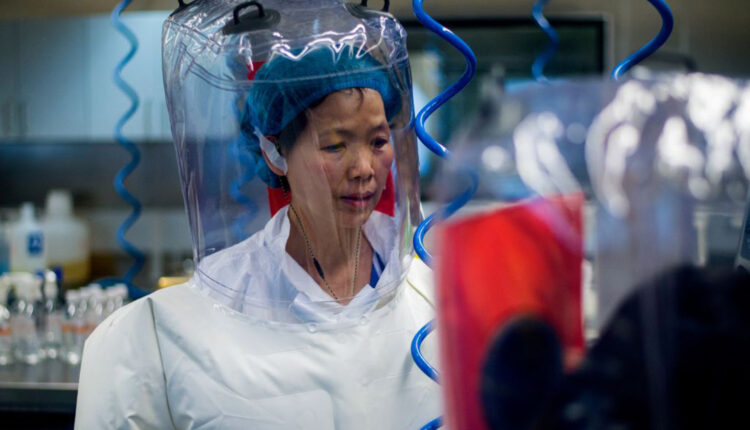 Reading Time:
3
minutes
ADF STAFF
Nearly 18 months after the emergence of COVID-19 in Wuhan, China, the origin of the virus remains under investigation. Although a naturally occurring source remains one theory, scientists around the world are demanding a deeper look at another potential starting point: a laboratory leak.
The Wuhan Institute of Virology has become the focus of the lab leak investigation, in part because it is the home lab of Shi Zhengli, also known as "bat woman," for her research into bat-related viruses. Shi told Scientific American magazine she wondered whether her lab could have been the source of COVID-19 after she learned about the outbreak last year.
The Wuhan Institute continues to attract attention for other reasons:
Recently released information shows that several workers from the lab became sick with COVID-19-like symptoms in November 2019, more than a month before China alerted the World Health Organization (WHO) to the virus that would soon become a global pandemic.
It is a short distance across the Yangtze River from Wuhan's Huanan Seafood Wholesale Market, where the world's first COVID-19 outbreak cluster appeared.
The lab studies coronaviruses transmitted by bats, especially the kind of bats from southern China that triggered the 2003 SARS outbreak. The COVID-19 virus is nearly identical to other bat-transmitted coronaviruses.
There have been other cases of lab workers accidentally spreading viruses they are studying. In 2004, a researcher at the Chinese National Institute of Virology was inadvertently infected with SARS and spread it to her mother and a nurse. In the end, 1,000 people were quarantined for exposure.
Some researchers have reported that the Wuhan Institute handled coronavirus samples at level 2 biosafety precautions, rather than the level 3 or higher recommended for such samples. Level 2 requires personal protective equipment and cabinets that filter the air. Level 3 and higher require greater security, including the use of airlocks and biohazard suits.
"People should not be looking at bat viruses in BSL-2 [biosafety level-2] labs," Columbia University virologist W. Ian Lipkin, said in an interview with journalist Donald McNeil Jr. in May.
Lipkin was an early proponent of the idea that COVID-19 passed from bats to people through a natural mechanism. With new information related to a potential leak from the Wuhan Institute, Lipkin said: "My view has changed."
Since emerging in Wuhan in late 2019, COVID-19 has spread to every corner of the globe and killed 3.5 million people worldwide, including more than 132,700 in Africa.
WHO investigators visited the Wuhan Institute of Virology during their fact-finding trip to China earlier this year. Their 313-page final report, issued in late March after Chinese scientists signed off on it, included just four pages on the Wuhan lab and found it "extremely unlikely" the pandemic began with a leak there.
That conclusion was met with skepticism from a variety of other high-profile scientists who demanded a more direct investigation of the Wuhan lab. WHO Director-General Dr. Tedros Adhanom Ghebreyesus called for more investigation into the possibility of a lab leak.
In a letter published in May in the journal Science, a group of scientists repeated the call, first made in March, for more research into a lab leak at the Wuhan Institute.
"Knowing how COVID-19 emerged is critical for informing global strategies to mitigate the risk of future outbreaks," the authors wrote.
Marc Lipsitch, who signed the letter and is an epidemiology professor at Harvard University School of Public Health, has said a possible lab leak deserves more scrutiny because China withheld information regarding the virus. Chinese authorities ordered lab specimens destroyed and censored early reports about the COVID-19 outbreak, he said.
China also hindered the WHO investigation, delaying the start of the mission for months, then refused to turn over some of the data investigators sought.
Shortly before the WHO Wuhan report came out in March, Lipsitch said in a Twitter post that there are solid scientific reasons to investigate the lab.
"Asking if there may have been an accident in Wuhan is not equivalent to asserting a conspiracy, among other reasons because a lab worker contaminated by a bat sample and asymptomatically transmitting to others is one possible scenario, in which case perhaps no one would know."