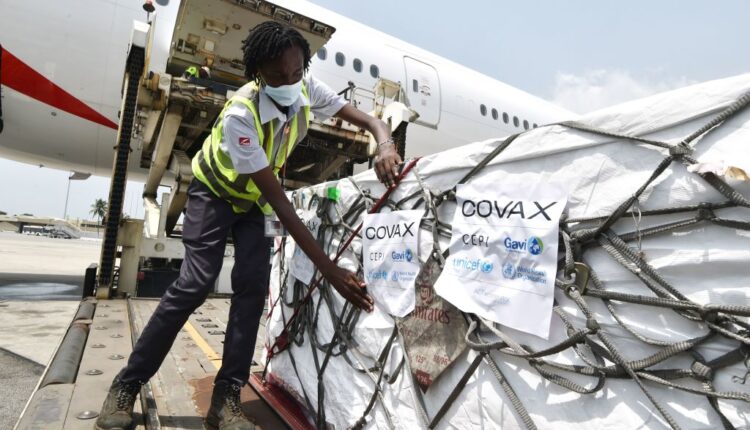 Reading Time:
2
minutes
ADF STAFF
The vast majority of medicines used in Africa are imported, including 99% of all vaccines. The COVID-19 pandemic has exposed this as a major problem because the continent must rely on foreign suppliers for lifesaving cures.
Determined to create a local solution to the shortage of COVID-19 vaccines, the African Union (AU) on April 13 announced a partnership to boost research, development and manufacturing with plans to build five research centers on the continent within 15 years.
Another ambitious goal is to manufacture 60% of Africa's vaccines by 2040.
"We are aware that it is a challenge," Dr. John Nkengasong, director of the Africa Centres for Disease Control and Prevention (Africa CDC) said in a virtual summit. "If Africa does not plan to address its vaccine security needs today, then we are absolutely setting ourselves for failure."
The AU is joining in this endeavor with the Coalition for Epidemic Preparedness Innovations (CEPI), which helps operate the COVAX vaccine-sharing initiative with the World Health Organization (WHO).
"Trusted partnership will be critical in advancing the vaccine manufacturing agenda on the continent," Nkengasong said. "The partnership with CEPI symbolizes cooperation and collaboration to help respond to infectious disease threats and ensure Africa's health security."
The five centers will be set up in North, Southern, East, West and Central Africa over the next 10 to 15 years. The Africa Export-Import Bank and the Africa Finance Corp. have pledged funding.
Dr. Tedros Adhanom Ghebreyesus, WHO director-general, emphasized the short- and long-term needs in Africa.
"The pandemic has shown that global manufacturing capacity and supply chains are not sufficient to deliver vaccines and other essential health products quickly and equitably to where they are needed most," he said during the summit. "That's why building up vaccine manufacturing capacity in Africa is so important."
As of April 27, the continent had 4,527,169 cases of COVID-19 and 120,874 deaths, according to the Africa CDC.
The WHO reports that 47 of 54 African countries have begun vaccination campaigns, 41 through COVAX. On a continent of more than 1.2 billion people, however, Africa has administered just 18,241,497 doses, according to the WHO daily vaccination dashboard through April 28.
Just six countries have received more than 1 million doses of vaccines. Aside from Morocco and the island nations of Mauritius and the Seychelles, African countries have administered fewer than four doses for every 100 people.
A huge surge in cases and deaths in India has compounded the problem of Africa's vaccine supply. Many countries were relying on COVAX doses procured from the Serum Institute of India, but the outbreak there led the government to restrict and delay exports.
The AU's goal was to vaccinate 30% to 35% of the continent's population by the end of this year, Nkengasong said.
"If the delay [in India] continues, I hope it's a delay and not a ban," Nkengasong said. "That would be catastrophic for meeting our vaccinations schedule."
While the challenge of achieving herd immunity fades further into 2022, African leaders such as Rwandan President Paul Kagame are focused on fixing the issue of vaccine supply in the future.
"Vaccine equity cannot be guaranteed by goodwill alone," he said at the summit. "Africa needs to and should be capable of producing its own vaccines and medical products."