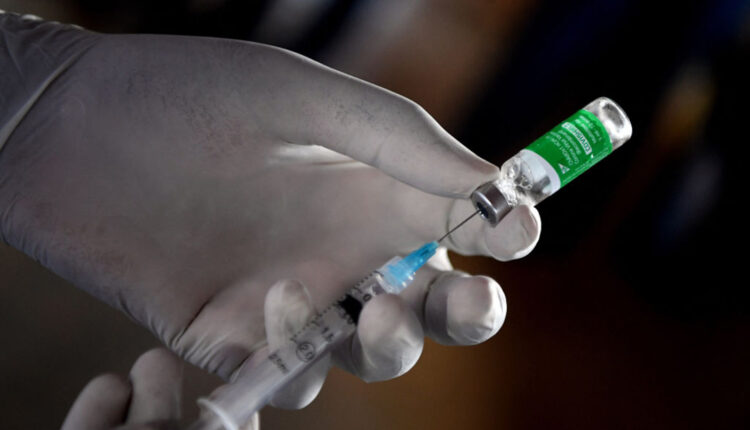 Reading Time:
3
minutes
ADF STAFF
As they look ahead to a potential third wave of COVID-19 infections possibly by May or June, Africa's public health leaders are urging the continent's citizens to get vaccinated as soon as they have the opportunity, even if they have concerns about side effects.
"The benefits of vaccines far outweigh the risks," said Dr. Richard Mihigo, program area manager for immunization and vaccine development at the Africa regional office of the World Health Organization (WHO).
The WHO and the Africa Centres of Disease Control and Prevention (Africa CDC) have approved Pfizer, Moderna, Johnson & Johnson, and AstraZeneca vaccines for emergency use on the continent.
"COVID-19 vaccines authorized for emergency use by WHO are safe and can significantly reduce the risk of severe illness and deaths, which is our primary concern," Mihigo added.
So far, the worst side effects people have reported after receiving a vaccine are fatigue, headaches, nausea, and soreness at the injection site, Mihigo said.
Although people who get vaccinated still can develop COVID-19, symptoms are greatly reduced and deaths from the disease have not been reported among the vaccinated, according to researchers.
As of mid-April, 45 African countries have begun administering vaccines, with nearly 14 million people receiving a dose. That's still far from the Africa CDC's goal of vaccinating 700 million Africans by the end of 2022.
South Africa's Health Products Regulatory Authority has recommended restarting vaccinations for health care workers with the Johnson & Johnson vaccine after the government paused vaccinations because of concern about extremely rare side effects.
Johnson & Johnson has pledged 400 million single-shot doses to the African Union. The J&J vaccine is poised to play a major role in South Africa now that the country's Aspen Pharmacare Holdings Inc. is set to begin manufacturing doses before June from frozen source materials delivered from Belgium. Those doses will be distributed across the continent through the African Vaccine Acquisition Task Team.
"There have been no setbacks," Aspen Deputy CEO Gus Attridge told Business Insider South Africa in March.
As South Africa tries to head off a third wave of infections, leaders there hope to have up to 3 million locally produced vaccine doses available by June.
An Africa CDC survey in late 2020 showed strong support among Africans for receiving a safe, effective vaccine. More recent polls by Afrobarometer have found pockets of resistance to getting vaccinated, however.
African Union and WHO health experts continue to stress that all vaccines approved for use on the continent have passed clinical trials to determine their safety and effectiveness.
The international COVAX facility plans to provide 600 million AstraZeneca vaccine doses to 40 African countries. So far, it has provided vaccines to 31 countries. Experts from the Africa CDC and the WHO encourage governments to administer AstraZeneca along with other vaccines where possible.
"These vaccines continue to be safe," Africa CDC Director Dr. John Nkengasong said during his weekly COVID-19 update on April 8. "We will still recommend that the vaccines be used."
Nkengasong said that the Seychelles and Mauritius are the first two African countries to have received enough vaccine to reach COVAX's goal of having 20% of their populations vaccinated. The Seychelles has vaccinated 64% of its population with at least one dose.
At the other end of the continent, Morocco has administered 4 million doses, the largest amount of any African nation, Nkengasong said.
WHO Africa Regional Director Dr. Matshidiso Moeti has joined Nkengasong and other public health experts in calling for Africans to get the COVID-19 vaccine as many struggle with pandemic fatigue. Moeti says the pro-vaccination message needs to grow from the grassroots, building outward from religious leaders, social networks and women's groups.
"Vaccination is the fastest route to social and economic recovery from this pandemic," Moeti said.