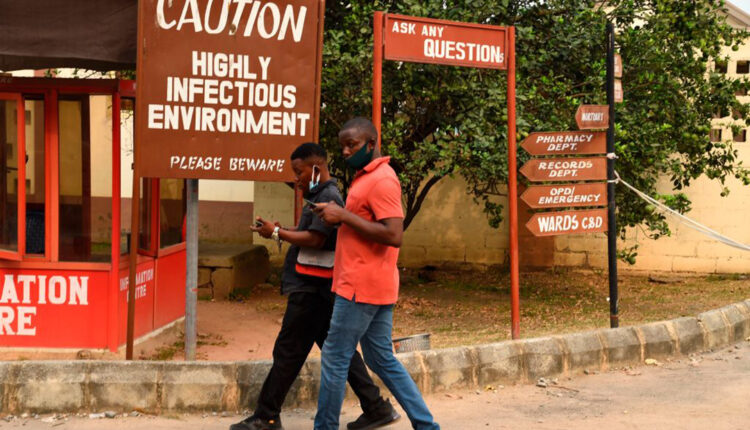 Reading Time:
2
minutes
ADF STAFF
The spread of misinformation about COVID-19 is so pervasive that the World Health Organization (WHO) has characterized it as an "infodemic."
Online trolls have been using social media and messaging apps to inundate the African continent with conspiracy theories, fake cures and anti-vaccine messages since the pandemic began.
"Misinformation can kill and ensure diseases continue to spread," said Dr. Matshidiso Moeti, WHO regional director for Africa. "People need proven, science-based facts to make informed decisions about their health and well-being, and a glut of information — an infodemic — with misinformation in the mix makes it hard to know what is right and real."
While the WHO has formed an alliance to battle misinformation, an article on website of The Conversation, a nonprofit news organization, details ways African countries can effectively deliver COVID-19 information and battle misinformation.
The article, authored by a Nigerian medical doctor, a Zimbabwean development and agribusiness professor and another expert in the field, offered six lessons learned from previous misinformation campaigns:
Disseminate accurate information as quickly as possible. This is important because studies show that people hold opinions firmly once they are formed.
Highlight the innovative work of African scientists. Innovators on the continent have produced low-cost ventilators, home diagnostic kits and important vaccine research. Showing these home-grown solutions is an important way to combat conspiracy theories about foreign medicine.
Messengers of COVID-19 information should reflect the continent's diversity. African scientists should engage with the public through social media and share information in easily understandable language.
Use infographics and high-quality photos to spread valid information, just as peddlers of misinformation do. Photographs of politicians and celebrities receiving vaccines can build confidence among the general public. The presidents of Ghana, Nigeria, Sierra Leone and South Africa have all been photographed receiving vaccines as soon as they were delivered.
Focus on simple messages that vaccines save lives, will reduce economic suffering and are the only pathway toward a return to normalcy.
Combat misinformation as soon as it appears. This requires a sustained effort because new conspiracy theories are continuously created. Kenyan activist Nelson Kwaje routinely does this through an organization that also fights online hate speech. Kwaje told Al Jazeera that he has had to debunk the ideas that consuming boiled onions, drinking tea without sugar or drinking alcohol could keep people virus-free.
To understand misinformation, health professionals should make an effort to read what is out there so they can be prepared to counter it. They should also recognize that messages need to be tailored to specific communities within a country.
"It is important that we try to understand what the issues are in every setting; we shouldn't assume anything," Charles Wiysonge, director of Cochrane South Africa at the South African Medical Research Council, said in an article published in The Lancet. "Though we might have [vaccine] education for all, for specific populations, we might need different additional interventions."
Health professionals should also see it as a valuable opportunity to educate the public about the importance of vaccines.
"I think the misinformation is partly because people really don't have the correct information to start with," Susan Goldstein, deputy director of South African Medical Research Council/WITS Centre for Health Economics and Decision Science told The Lancet. "As a human species, we really haven't celebrated vaccines as one of the greatest prevention tools we have for health."