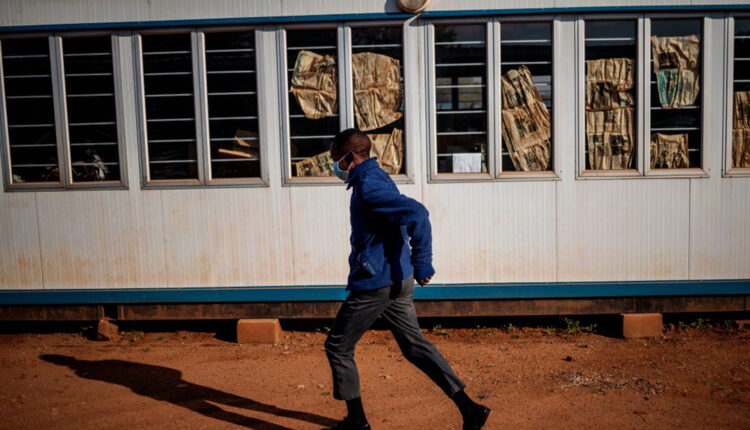 Reading Time:
2
minutes
ADF STAFF
As a second wave of COVID-19 swells and the promise of vaccines is still on the horizon, many countries are closing schools as part of strict countermeasures.
These school closures are particularly difficult in developing nations where remote learning often is impossible. Almost 90% of students in Sub-Saharan Africa do not have computers at home, and 82% are unable to get online at all, according to United Nations figures.
"A learning crisis already existed before COVID-19 hit," said UNICEF Global Chief of Education Robert Jenkins in June 2020. "We are now looking at an even more divisive and deepening education crisis."
Still, parents and governments are intensely concerned about skyrocketing infection rates. In late December, Africa had more than 2.5 million cases and more than 59,000 deaths, according to the Africa Centres for Disease Control and Prevention. About a month later, the continent added more than 1 million cases and more than 30,000 deaths.
About 825 million students in Africa are affected by coronavirus-related school closures, according to UNICEF's January 12 statistics.
For many children on the continent, it's the second time their schools have closed.
Malawi did so January 18 when President Lazarus Chakwera announced in a televised address that schools would close for three weeks after COVID-19 deaths spiked over a two-week period.
"The time has come to enforce these things for the common good," he said. "Students in boarding schools will, however, remain on campus until health authorities determine whether it is safe for them to go home."
Amid rising infections, Rwanda's Cabinet imposed another lockdown on the capital, Kigali, and closed its schools that same day.
A few days earlier, South Africa delayed reopening schools until February 15. The country with the highest caseload in Africa has been overwhelmed by a new, more infectious virus strain.
"Given the pressure experienced by the health system in the past few weeks, occasioned by increased COVID-19 infections which has led to the second wave, the Council of Education has taken the decision to delay the reopening of both public and private schools," Deputy Minister of Basic Education Reginah Mhaule said at a news conference.
In Zambia, schools were set to reopen January 18 but were delayed two weeks to February 1. In Zimbabwe on January 29, Vice President Constantino Chiwenga extended a monthlong lockdown by two weeks, while schools remain closed indefinitely. In Uganda, schools are closed for most students until the government decides when to reopen.
Despite the surge in COVID-19 cases, some countries have decided to reopen.
Kenya did so January 4 after 10 months. Ghana reopened schools January 15 after more than nine months. At least three students contracted the virus in the first week back.
Africa's most populous country, Nigeria, reopened schools January 18 despite disagreement between federal and state officials.
"After extensive consultations with relevant stakeholders … the consensus of opinion is that the resumption date of 18th January should remain, while parents and respective institutions must ensure full compliance with COVID-19 protocols," the Ministry of Education said in a January 14 statement.
UNICEF's education chief agrees with reopening schools.
"Evidence shows that schools are not the main drivers of this pandemic," Jenkins said in a December 8 statement. "Yet we are seeing an alarming trend whereby governments are once again closing down schools as a first recourse rather than a last resort.
"In some cases, this is being done nationwide rather than community by community, and children are continuing to suffer the devastating impacts on their learning, mental and physical well-being and safety."