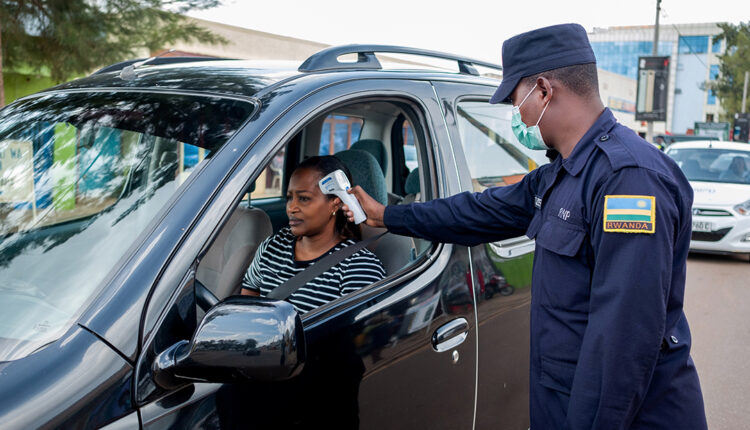 Reading Time:
2
minutes
ADF STAFF
As another wave of COVID-19 with new strains spreads rapidly, African countries have had varying degrees of success combating the pandemic.
One stands apart from the rest.
Rwanda ranked first in Africa and sixth in the world for its management of COVID-19, according to a recent report.
The Lowy Institute, an Australian think tank, published its "COVID Performance Index" on January 28, ranking 98 countries on how they managed the pandemic in the 36 weeks after recording their 100th case.
The institute published the index about the time global COVID-19 cases had exceeded 100 million with more than 2 million dead.
In their analysis, authors Herve Lemahieu and Alyssa Leng found that positive outcomes were most associated with the size of countries.
"In terms of population, less appears to be more," they wrote. "Small countries (those with fewer than 10 million people) proved on average more agile in handling the crisis."
With a population of about 13 million people, Rwanda has had 239 reported deaths and 17,343 confirmed cases since the pandemic struck in March 2020, according to Africa Centres for Disease Control and Prevention statistics through February 14, 2021.
The report also tied pandemic response success to cohesive societies and capable health care institutions.
Among the keys to the country's success were imposing a six-week lockdown shortly after the first cases were discovered, reopening in phases with local lockdowns remaining where cases warranted, using robots in treatment centers to protect health care workers, and using thermal cameras and robots to screen visitors at the international airport.
Rwanda also deployed thousands of young volunteers throughout the country to inform citizens of guidelines and restrictions, while an existing network of thousands of health workers screened people at a community level.
Agnes Binagwaho, an architect of the country's health system who served as health minister from 2011 to 2016, told the British Medical Journal in December 2020 that Rwanda's success is all about trust.
"When the government closes the borders and sends everyone home — when it deploys health workers to people's homes, robots to their treatment centers, and drones to their skies — the people must know these actions are not against them, but for them," she said. "That's the only way they'll comply with the guidance; enforcement gets you only so far."
On the day the Lowy Institute published the report, Rwandan authorities announced a free testing campaign for young people throughout the capital, Kigali, just as it was experiencing a second wave of cases and had reimposed a second lockdown. Similar efforts in Kigali focused on the elderly and other vulnerable groups.
On February 14, the capital launched mass testing for symptomatic residents and anyone who had been in contact with a COVID-19 patient.
Among African nations, Togo ranked second in the "COVID Performance Index" and 15th worldwide, followed by Tunisia (21), Mozambique (26), Malawi (27), Zambia (29) and Uganda (30).
Tanzania and Burundi, along with China, were not ranked due to a lack of public data on testing.
One of just four non-island states in the top 10, Rwanda has earned praise for its response throughout the pandemic. World Health Organization Director-General Tedros Adhanom Ghebreyesus applauded those efforts in October 2020.
"Rwanda has been running all-of-government response to bring Covid-19 outbreak under control, following the fundamentals from testing and contact tracing to wide use of public health measures," he tweeted.