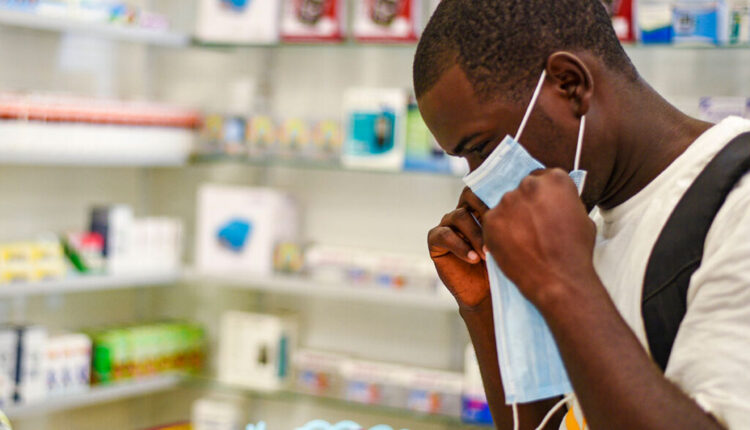 Zambia Develops New COVID-19 Test as Second Strain Emerges
Reading Time:
2
minutes
ADF STAFF
Zambia's Ministry of Health has developed a new antigen test for COVID-19. The nasal swab test shows results in 30 minutes and can be done at any health facility.
"The art of the antigen test contributes to saving time especially that we don't have to send the specimen to the laboratory," Dr. Consity Mwale, health director of Lusaka province, said in a Lusaka Times report.
The new test was developed as the country experienced a sharp increase of COVID-19 infections and deaths that worried Zambian leaders.
During a January 4 press conference, Zambian Health Minister Dr. Chitalu Chilufya said officials, including President Edgar Lungu, were concerned about a new strain of the virus that seems to spread more quickly than the first and with more intense effects on patients.
The rise in infections is attributed to a lack of adherence to public health guidelines, such as social distancing, frequent hand-washing and mask wearing, Chilufya said. Zambian authorities have urged the public to take the pandemic seriously and to rely on credible sources for information.
In late December, University Teaching Hospital, the country's largest referral hospital, reported a wave of dead-on-arrival cases, which officials said may be related to people self-medicating against COVID-19 with unproven, unsafe drugs, reported dandc.eu, a website covering international affairs.
Dr. Lloyd Mulenga, Zambia's infectious diseases director, said many Zambians were using drugs meant to combat other diseases or taking "various herbal concoctions."
"This undermines medical efforts to control the virus and prevent new infections," he told dandc.eu.
Chilufya said that many recent COVID-19 patients acknowledged attending parties and weddings and frequenting nightspots.
"So, clearly, the issue of person-to-person contact in gatherings, in workplaces, in hot spots such as supermarkets is a very big factor in this second wave," Chilufya said January 4. "The laxity we see in the public is fueling the superspread of COVID-19 in the second wave. The message is simple: Let us adhere to these guidelines.
"If we don't, these numbers will be going up on a daily basis, fatalities will be going up on a daily basis, and then we should brace for drastic measures to assure we put a stop to the transmission in the community."
To contain the surge, Zambia ordered increased surveillance at all points of entry, in health facilities and in communities, Chilufya said. Public health workers also began going door to door to screen residents, conduct contact tracing and isolate infected people.
"If we don't do that, our health facilities will be overwhelmed, our bed spaces completely utilized, and our consumption of oxygen and all these other commodities will be unaffordable," he said, adding that Zambia is "firmly on track" to begin vaccinating people against COVID-19 in February. Zambia has been approved by COVAX, a global initiative that works to ensure equitable global access to a COVID-19 vaccine.
Several visitors to the Health Ministry's Facebook page urged Zambians to accept that the pandemic is real and follow public health guidelines.
"Listen people, Zambia has no capacity to handle big numbers of COVID-19 cases," Cecilia Chimfwembe wrote. "You all need to take this seriously. God is protecting everyone, but you need to do your part."
Vanessa Mwewa Chisesa Wall scolded those who say the pandemic is fake.
"Keep saying it until a friend or relative has tested positive," Wall wrote. "My friend who was at the frontline is recovering from COVID-19 and another one was admitted last night to Levy (Mwanawasa) Hospital (in Lusaka)."