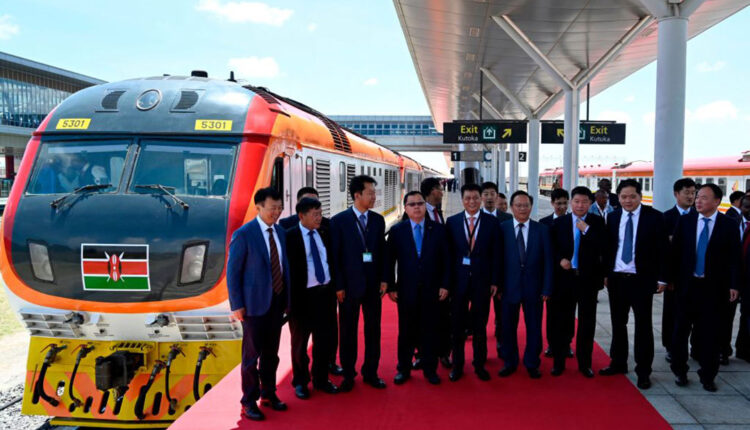 Pandemic Adds to East African Debt Crisis
Reading Time:
2
minutes
ADF STAFF
First came the COVID-19 pandemic, then the economic fallout. Now several countries in East Africa are reevaluating their partnerships with China, as rising debt and trade deficits have merged into a crisis.
In early September, China dispatched a new ambassador to Kenya to soothe bubbling tension surrounding mounting debt and opaque investment deals.
"His entry to the country is happening at a time that African countries are questioning the strategy behind the heavy funding of infrastructure projects and raising concerns on their long-term effects on the economy," Dr. Kigen Morumbasi, a lecturer on international relations and security at Strathmore University in Nairobi, told The Nation.
Days later, local media seized upon the story of the Standard Gauge Railway, built by Chinese construction companies and backed by loans from Chinese banks. Members of the Kenyan Parliament's Transport Committee released a report calling for a nearly 50% reduction in operating costs and a renegotiation of the $4.5 billion owed to China.
"There are some investment decisions we have taken that are not in the best interest of the country, so it is time we start reevaluating them and renegotiating with people who gave us the money so that we are able to survive," Kimani Ichung'wa, chairman of the Parliamentary Budget and Appropriations Committee, told The EastAfrican.
With its vast Belt and Road Initiative, China has long been accused of "debt-trap diplomacy" in which loan defaults can lead to economic or political concessions.
But with the twin crises of COVID-19 and a stalled global economy, China faces a new level of scrutiny.
The continent reacted with outrage in April and May when stories emerged of racial attacks and discrimination against Africans in China during COVID-19 lockdowns.
In August, Kenya's minister of health questioned the quality of Chinese personal protective equipment (PPE) items after they failed quality checks. In a rare rebuke, Kenya then banned imports of Chinese PPE.
Trade deficits also threaten Chinese relations with the East African Community (EAC), the cooperative organization of Great Lakes countries. All of the EAC's partner states except South Sudan have significant trade disparities with China.
"For Tanzania, for every dollar of goods we export to China, we usually import 10 dollars of goods from China," Tanzanian Ambassador to China Mbelwa Kairuki said in an interview with China-based consulting firm Development Reimagined.
Kenya has a 35-to-1 trade imbalance with China — about $358 million in imports, compared to about $10.1 million in exports. Kenya recently turned down Beijing's offer of debt relief, fearing it could hinder future access to capital markets.
China's relations with Kenya during the pandemic exemplify those of the East African region as a whole. They're clearly diminishing.
"China is in the driver's seat," Scott Morris, a senior fellow at the think tank Center for Global Development, told Reuters. "But this is going to require real pain for creditors, and I'm not sure they've come to terms with that."